Bill Abee – Class of 1978
President, BAI Group, Inc., Hickory, Maiden, Cherryville, Shelby, NC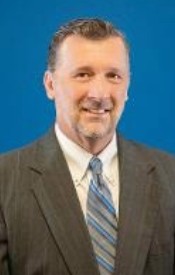 "Many times when I see people, it is to reassure them that even though something unexpected has happened, we're here to help them get things back in order so they can get on with their lives." Bill Abee, President of BAI Group, Inc., an A-rated Trusted Choice Independent Insurance Agency, finds satisfaction in helping people protect what is important to them.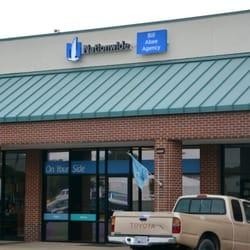 "Nationwide Insurance is our flagship company, but we also represent more than 28 different carriers with products that can meet everyone's needs. We have a total of ten people who work at our agency. Along with myself and my wife, Deanna Lowman Abee (EBHS Class of 1982), who serves as the Business Manager, we have two fully licensed agents in each location. We're a modern, full-service agency offering all lines of insurance except health insurance. My primary focus is on business, life, long term care, and estate preservation.

"I had other jobs before I entered the insurance business. During high school, I focused more on my cars and growing my hair than I did working, but I was able to have a variety of jobs to make some spending money. Mowing grass, Waldensian Bakery, Shuford Mills, and Futron Plastics were just a few. After high school, I had no clue what I wanted to do, so I worked briefly in construction, and then from 1980 until 1990, I worked in furniture at Crestline, Motion Craft, and Sherrill Furniture. In 1990, my entire career path changed when my friend and classmate, Hal Hallman, suggested that I needed to be in sales. I'll be forever grateful to Hal for that advice."

The next six years were spent in automotive sales, first at Boone Nissan-Mazda and later at Far East Nissan in Hickory. Bill's success was rewarded several times when he earned the National Nissan Sales Guild award and, while at Boone, achieved third in the nation in sales. While at the Hickory location, he also gained skills working as Finance and Insurance Manager and then later moved on to Used Car Sales Manager and eventually General Manager of Operations.

"In September of 1996, I took the biggest gamble of my career and left the car business to become Associate Agent at the Nationwide office in Valdese, where I stayed until December 2009, when I was given the opportunity to have my own Nationwide agency in Hickory. The current agent was retiring, Nationwide approached me about the opportunity, and I was able to be his successor." This plan proved to be a successful one, as he was able to add three more locations as agents retired: Maiden in February 2014, Cherryville in June 2018, and Shelby in July 2018. He has also been recognized for his success by being named Associate Agent of the Year for the Hickory District, and, with his own agency, has received the Nationwide Conference of Champions Award, the Nationwide Community Service Award, and the Nationwide Life Centennial Award, the latter for selling 100 life insurance policies in a year. He has also taught classes and served as a mentor for young agents. Bill is a member of Independent Insurance Agents of NC and Independent Insurance Agents & Brokers of America.

"Our job can be more demanding than people might expect. We often see people when something bad has happened to them. Whether it is a weather-related event, an accident, or some other life-changing occurrence, we try to bring calm and reassurance, helping people navigate through what can be a very confusing and stressful time.

"By not choosing the path of higher learning after high school, I certainly had my share of challenges along the way. I really had to lean on my high school education. Yeah, I'd probably do that a little different now. In my wildest dreams I would never have imagined that I'd end up owning my own insurance agency.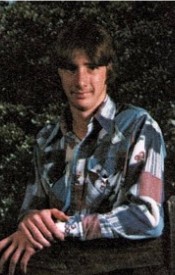 "My school years were not only a lot of fun, but they were also the place that I learned so many things that I still use today. My teachers at Rutherford College Elementary were what I call the 'real deal.' They really cared so much for us. One who stands out is my fifth-grade teacher, Blenda Leger, who was so patient and encouraging, She would help her nephew, John Leger, and me with our homework at her house on Sunday! Richard Oxentine was a true gentleman and such a wonderful, caring man. Connie Saunders, Emma Cannon, and Virginia Wilson are ladies I'll never forget for the love and genuine concern they showed a skinny country boy. Even Russell Bivens, the school janitor, was influential. They were all instrumental in helping us be respectful, kind, and courteous to one another. I'm very proud to be a part of the last eighth grade class to have a graduation ceremony. Moving on to Valdese Junior High was great, but that was a very fast year. Thanks so much to Horace Brown, Coach Bob Shook, Coach Ken Cline, Hal Bond, and others for making that a great time of learning.

"I can confidently say that the class of 1978 will forever be remembered as the most awesome class in the history of East Burke High! Ralph Abernethy's homeroom class was always interesting to say the least!! What a guy! One of the many classes that I remember well was Public Speaking, taught by Howard Williams. I'm not a shy guy by any means, but I learned so much by having to do impromptu speaking. I remember one time when Mr. Williams called me to the front for one such speech. Being caught totally off guard, I took a fake nickel out of my pocket and gave a speech about it."

"Math is another subject that I use every single day, especially in sales. I didn't realize it at the time, but Jack Robinson's math class turned out to be one of the most useful of all. I also enjoyed auto mechanics all three years with Mr. Rupert Parham, a wonderful man, as well as construction with Jerry Wilkinson and Roger Slone and horticulture with Gary Hammond, all great teachers who really cared about us. Since I grew up on a small farm, I could really relate to the horticulture classes. I was able to be in several of Phyllis Garrison's classes. She certainly made learning fun and engaging with her always positive and encouraging attitude. I'll never forget Col. Billy McDonald and Sgt. John Duval for the impact they had on me in JROTC. Men like that don't come along every day. Wayne Fletcher and Bob Bliss were my favorite PE teachers, and Sandi Guthrie was a terrific history teacher. I regret not paying more attention in history class. I also enjoyed Home Ec. class. I freely admit that Jeff McGee and I signed up for cooking (we were the only boys in the class) because we wanted to be around the girls, but we also learned so much. Today I cook a lot, and much of that enjoyment began in that class. I also had a great time being in the Motorcycle Club and the Chess Club, two entirely different interests. I kinda gave up on athletics after the fumes set in. Gas fumes and perfume. No apologies.

"My parents set a great example for my siblings and me by showing us how to serve others. They really didn't talk about it, but they modeled true Christian service, and today I strive to support the community both through our agency and through my work as a member of Mt. Hebron Baptist Church. I currently serve on the board of directors at Foothills Service Project, which operates the thrift stores in Valdese and Drexel. The proceeds from these stores are used to build ramps for people whose homes must be made safer and more accessible. There is always so much need, and finding ways to help enriches us all.

"I'm proud of the fact that my wife and I and all three of our children are Cavaliers. I'll always and forever have fond memories of my time at East Burke High School. In fact, some of the absolute best friends I have in the world today are people I didn't even know until I got to high school. And to think some of them I met for the first time in the smoke hole!! Like everyone, if I tried to list all of the people who helped me along the way to graduate high school I'd for sure leave someone off. They all had one common trait; they wanted to help me be the best I could be at whatever I choose to do. I hope to be able to reach out to some of those teachers soon and thank them again for their part in making me who I am. As the son of a USMC Sergeant, many thanks to all of the fellow Cavaliers that chose to honorably serve our country after high school. Your service is greatly appreciated. Writing this has brought back a flood of wonderful memories and reminded me that I've been very blessed to have had awesome friends and mentors in my life. I guess we'd all do a few things differently if given the opportunity. My advice is to make friends, don't be afraid to change your mind on a career path, and keep in mind that no one remembers how you start....only how you finish. Best to all and Go Wild Bunch !!!!"



visit our website


Published December 2020




Home Page