Jason Albright – Class of 1993
Assistant General Manager, Manheim Statesville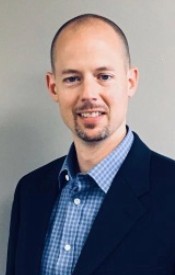 Americans have a real love affair with automobiles, not only for transportation but also for recreation and pleasure. Businesses that sell both new and used vehicles can be found in almost every town. But most consumers are not aware of just how involved and interesting the process of buying and selling preowned cars can be.

Jason Albright is currently employed as an Assistant General Manager (AGM) at Manheim Statesville and is able to give some insight into a business that the general consumer rarely hears about. "Under the direction of our location General Manager, and in partnership with our location's other AGM, I lead a wholesale auto auction. Unless you or someone you know works in the used car industry, an auto auction may be unfamiliar to you. We exist in the economic space that provides for the fair and ethical sale of used vehicles. Manheim Statesville is a dealer only auction, which means unless you have an automotive dealer license you cannot buy or sell at our location.



"Manheim is the largest wholesale auto auction company in the world with more than 90 locations worldwide and over 20,000 employees. Manheim is owned by Cox Automotive, which also owns more familiar brands like KBB.com and Autotrader.com. We exist to ensure three primary things occur during the used vehicle transaction: sellers receive payment, buyers receive vehicle title and vehicle, and both parties have access to an arbitration process to resolve issues. Under these three pillars are a plethora of additional services, including but not limited to reconditioning, marshalling, titling, pricing, transportation, and marketing.

"As an AGM I have the pleasure of leading our location's management team. Our teams are roughly segmented into operational and client responsibilities. Under operations, you have reconditioning and vehicle movement. The reconditioning teams perform light mechanical, autobody, and detailing services for our clients. The customers that transact at our location are a mixture of independent and franchise dealerships, banks and financial institutions, factory accounts (i.e. General Motors), insurance companies, professional automotive remarketers, rental car companies and automotive leasing agencies. My favorite thing about this type of work is the variety of people I get to interact with. From our workforce to our clients, you just never know what you may experience from one day to the next.


"When I think back to what my plans were when I finished college, never could I have imagined that I would be doing this type of work. I graduated from Appalachian State University with a degree in Physical Education, and I thought I would be teaching and coaching in a middle school until I retired. As I struggled to find the 'right' first job in education, I ended up finding a home in Human Resources oddly enough. Nonetheless, my experiences in HR led me to a role with Manheim in 2004.

"After 9 years of working as a Human Resources Business Partner for Manheim Statesville, I decided I wanted to explore other opportunities within our location. To truly understand our business, and hopefully have an opportunity to lead the Statesville team, I knew I would have to gain direct operational and client experiences. My first step out of HR landed me in the position of Lot Operations Supervisor. In this role I was responsible for managing our largest group of employees and ensuring every vehicle in our inventory moved in an efficient and well-coordinated manner. To gain the customer experience I needed, I transitioned to Arbitration Manager. Although conflict can be an inherent part of Arbitration, the client relationships I fomented while in this position laid the foundation for my eventual promotion to AGM.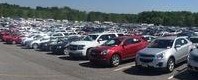 "The next potential position in my future, sequentially speaking, would be a location General Manager. Normally within our culture, these types of promotions require relocation. I am not opposed to relocation, but it will be a few years before my family is ready to leave this area. Nonetheless, one of the wonderful things about working for a Cox Enterprises company is the variety of growth and employment opportunities they offer. Our company is supportive of our employees whether they want to advance to the highest levels of available leadership or remain as a high performing frontline contributor until retirement. The opportunities with Cox are endless, and the support provided by the leadership meets you where you are to help you get to where you want to go.

"As I think about the opportunities I have had with this company; I am also reminded of the foundation for success that was laid within the curved walls of East Burke High. Little did I know when I was learning speech and debate in Mrs. Lisa Beason's Forensics class, I would be routinely presenting in front of hundreds of employees. Likewise, I could not have imagined at 16 years old the lessons I learned from Mrs. Sherron Prewitt and Mrs. Anne Stephens on how to consume and dissect a piece of literature would be directly applicable when helping our management team read and practically apply the principles of management and leadership books used in our location book club. It would be easy to reminisce for hours on the experiences I had at EBHS, but suffice it to say the older I get the more I appreciate the impact of the teachers, coaches, classmates, and mentors whom I was blessed to encounter."

Published January 2023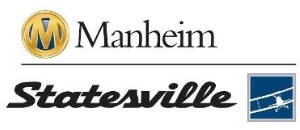 Home Page