Mike Albright – Class of 1980
Senior Financial Analyst, Chase Corporation, Lenoir, NC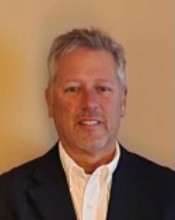 My focus in high school was music. I played drums in the marching band, concert band, symphonic band, and stage band. I signed up for band in the sixth grade playing trumpet and switched to percussion in the eighth grade. Miss Kathryn Siphers was my instructor from junior high through high school. I look back and realize how blessed I was to have had her as an instructor. I appreciated her and respected her as a teacher and mentor and do so even more the older I get. She was a wonderful person and is the reason I focused on music through high school. She's also the reason music is still an important part of my life. While in high school, my plans were to major in music at Appalachian State.

Right after graduating from East Burke, I auditioned for a company named Young American Showcase (YAS). At the time, they were the number one High School Assembly show company in the country. They were a Christian based organization that put together eight bands that played in high schools, junior high schools, and middle schools across the U.S.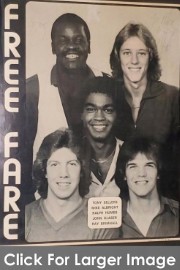 The names of the bands were Free Fare and Freedom Jam. The bands played secular music, but the company's mission was to spread the gospel in schools. Free Fare played at East Burke my senior year, and after the show I filled out an application. The summer I graduated high school, I received a call from YAS and they asked me if I'd come for a live audition in St. Petersburg, Florida. I was accepted and completed two ten-month tours with the company. Our band played an average of fifteen shows a week, approximately 750 shows per tour. So, after two tours, our band had played around 1500 shows. During those tours, we performed from Florida to Alaska.

The free assembly shows during the day were made up of popular music, comedy skits, and sharing a positive message to the students and faculty. The band also came back for a paid hour and a half concert. During that concert, there were also a couple of comedy skits and what we called "The Rap." The Rap was where the band would take about two minutes during the show to share that everyone in the band was a Christian. We stated that if anyone wanted to talk to us about that, we'd be available after the show.

After two tours with YAS, I continued to play professionally for three more years up and down the east coast.

In 1985, I decided to go to Western Piedmont Community College. It was there that I earned my Associate Degree in Accounting. In 1991, I graduated from Gardner Web College with my Bachelor of Science Degree in Accounting. Then in 1999, I graduated from Gardner Webb University with a Master of Business Administration degree. In 2005, I also earned my Lean Six Sigma Green Belt certification.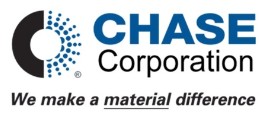 In 1988, I was hired as a Cost Accountant for Henredon Furniture. In 1990, I went to work for Stouffer's Frozen Food Co., a subsidiary of Nestle, where I was employed as a Cost Accounting Supervisor for ten years. After that, I worked for Hickory Springs Manufacturing Company for ten years as a Regional Cost Accounting Manager and a Lean Manufacturing Continuous Improvement Manager. For the last fourteen years, I have worked for Chase Corporation where I am currently a Senior Financial Analyst. Chase Corporation is a specialty chemical company and a leading manufacturer of protective materials for high reliability applications.

I have worked in a manufacturing environment my entire accounting career. I have four locations for which I am responsible: Lenoir, NC; Houston, TX; Suzhou, China; and a Distribution Center in Canada. It's rewarding to work with the teams in each location to reduce costs, improve efficiencies, and prepare budgets and financial presentations. In my current role, I'm tasked with calculating slow moving inventory reserves, current cost reserves, inventory reconciliations, financial analyses; reporting and explaining manufacturing variances; maintaining our standard cost system; and presenting and explaining monthly financial results.

Early in life, I thought for sure my career would revolve solely around music in one aspect or another. Music is still an important part of my life, though. I currently play drums in the Drexel First Baptist Church Praise Team as well as in a local band.

However, accounting has been a very rewarding and satisfying career. As far as future goals…retirement is not too far away!


Published November 2023


Home Page