Tanner Anderson – Class of 2010
Orthodontist, New Braunfels, Texas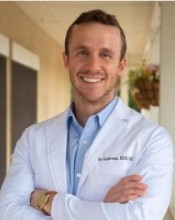 Orthodontic treatment is about much more than just beautiful smiles. Bad bites, overcrowding, and misalignments are only a few of the problems that orthodontists treat, helping patients to improve overall health.

Tanner Anderson recently completed his residency and is bringing much needed care to patients. "I am currently working as an orthodontist for two separate entities in New Braunfels, Texas," he explains. "My daily duties include examining patients, forming a diagnosis and treatment plan, and executing safe and effective orthodontic and dentofacial orthopedic care. I utilize both traditional metal braces and clear aligners (Invisalign and in-house 3D printing technology) in my practice.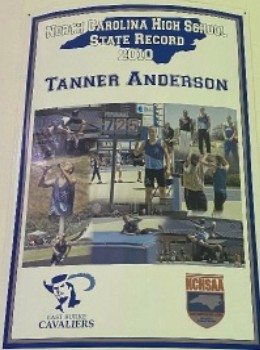 "I particularly enjoy the mental challenge that orthodontics provides. Each case is like a new 3-dimensional puzzle that needs to be solved. Each time I start to feel like I'm getting the hang of things, a new case will come in with something that I haven't seen before. This aspect of orthodontics makes each day exciting and mentally stimulating. I also enjoy patient interaction. Most of my patients are between 10 and 15 years old. That age range is such a formative period in people's lives, and I love watching my patients grow and develop into young, confident individuals.

"On a day-to-day basis, the challenges I encounter mainly revolve around problem solving. Although the '3D-puzzle' aspect of orthodontics is what makes it fun, sometimes it is difficult to stomach the fact that your decisions can have such a drastic impact on a patient's outcome. Many severe cases involve some sort of compromise from what is considered 'ideal,' In order to maximize the functional and esthetic benefits to the patient, I have to understand and convey my own limitations, weigh the pros and cons of different treatment approaches, factor in issues like patient compliance, and somehow earn the trust of the patient and parents along the way.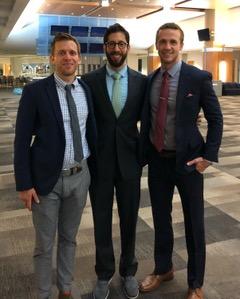 "From a broader perspective, the orthodontic profession itself is facing its own challenges. Every day, the private practice model is shrinking because of the exorbitant influx of private equity money. In an attempt to capitalize on the orthodontic industry, large corporations are currently offering vast sums of money to buy practices from older doctors, essentially pricing out the young doctors (with mountains of student debt) like myself. The ultimate fear is that the doctor-owned practice will become a relic of the past, orthodontists will be forever relegated to employee status, and true ownership will lie with a profit-driven, unaccountable, corporate entity.

"A separate challenge is combating the direct-to-consumer orthodontic market that has grown in recent years. Companies like Smile Direct Club and Candid have mounted intense marketing campaigns that speak directly to consumers themselves. They promise faster, easier, and cheaper care with just as good—if not better—results. Believe me, if orthodontists could find a way to achieve the same results in half the time and with half the effort, they would do so. I've personally treated patients who are months into their SDC journey, yet haven't visited a dentist in over a decade. This form of care is negligent, dangerous, and unjust to the patients who are fooled by deceptive marketing. As an orthodontist, I feel it is my duty to educate the public on safe and effective orthodontic treatment, so the direct-to-consumer industry is a battle that must be fought.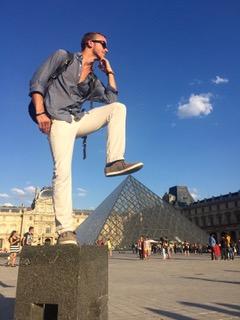 "The biggest rewards of my career probably come in the form of 'debond days' – when patients finally have their braces removed and are able to realize the results of their journey. Some patients even become emotional at the sight of their new smile. The gratitude expressed in those moments are worth all the time, money, and studies that I invested in this career.

"Another rewarding aspect of my career is having the ability to help those in need. In many states, orthodontic treatment is considered no more than a cosmetic procedure and is therefore not covered by some insurance plans or Medicaid. However, I believe that good orthodontic treatment has effects that extend way beyond cosmetics. Fortunately, practice ownership allows a business owner to recognize those in need and to formulate a plan that works with each individual's personal situation. The ability to use my knowledge, skills, and resources to gift someone a chance at a better future is a privilege for which I am especially grateful.

"The first job I held was in high school, working as a cashier at a local grocery store. I learned many valuable lessons from my experience there, including the importance of clear communication in dealing with the public and how simple compliments and smiles can greatly influence a customer's perceived experience. The most important consequence of that experience, though, was realizing definitively that I wanted to be my own boss. I look forward to the day that I can experience true freedom by working for myself.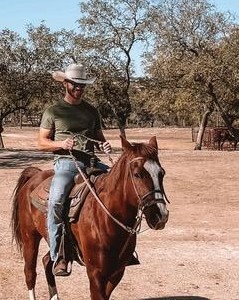 "During my summers home from college, I also worked a few weeks at a local summer daycare for elementary-school aged kids. Working there helped me to appreciate the importance of strong role models and reinforced self-perception in a child's formative years. This concept is immensely applicable to my career today. Whether it's crushing a job interview or asking out a crush on a date, confidence is crucial to a young person's self-esteem. A straighter, healthier, more beautiful smile can bolster that confidence, which can give people the courage they need to confront the world."

Tanner earned a Bachelor of Science degree in biology from Duke University in 2014 and then went on to earn his Doctor of Dental Science from UNC Chapel Hill in 2018. He completed his residency in 2021, also at UNC Chapel Hill, which includes a Master of Science in Orthodontics.

"One of my most influential mentors at East Burke High was Coach Odell Williams. His honesty and dedication turned me into the athlete that I eventually became. One specific example occurred a year or so before my high jumping career really took off. Early in the season, I felt like I was conditioning too much and not jumping enough. My laziness made me too short-sighted to see the bigger picture. I even toyed with the idea of quitting the team, but Coach O sat me down and told me the truth. I needed to suck it up. I needed to put in the work that others wouldn't in order to take my jumping to the next level. Thankfully, due to his candor, I decided to stick with the team. His willingness to tell me the truth (even though it might've upset me) changed my life for the better, eventually earning me a scholarship to Duke University and setting me up for success in my future ahead.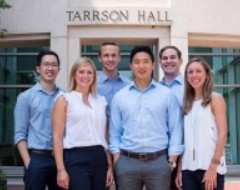 "My main career goal is to have an ownership stake in a community-oriented, private practice clinic. Orthodontics allows me to interact directly with the people in my community and to help shape their futures for the better. However, in many cases, orthodontists tend to be way more than just tooth-straighteners. My future practice will be actively involved in local events, sponsorships, and charity in a way that tries to shape the community for the better.

"The only hindrance to this plan is deciding where I want to settle down! My wife Dani and I recently moved to Texas to venture out of North Carolina and experience something new. At this point, we're just and figuring out where we want to end up. I'm unsure if that will be Texas, North Carolina, or somewhere different altogether. As soon as that is decided, I will begin aggressively looking to buy a practice or build my own!

"I am always happy to speak with anyone interested in pursuing a career in dentistry or orthodontics. The best way to contact me would be via email at anderson.jtanner@gmail.com "

Published March 2022
Home Page