Jodi Ballard Chiz - Class of 2009
Partnership Programs Director, Victory Junction Randleman, NC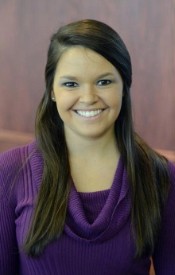 NASCAR fans look forward to race day when they can enjoy the action, the speed, and the excitement of cheering for their favorite drivers. Yet many people do not realize that NASCAR has a charitable side, and Victory Junction is one example.

Driver Adam Petty tragically lost his life in a practice session in 2000 at the age of 19. In 2004, the Petty family partnered with actor Paul Newman to establish Victory Junction, a non-profit organization in Randleman, NC, in Adam's honor.

Jodi Ballard Chiz currently serves as the Partnership Programs Director at Victory Junction. This organization "enriches the lives of children with serious illnesses by providing life-changing camping experiences that are exciting, fun, and empowering at no cost to children or their families," says Jodi. "My current role at camp is to work with our partners to host primarily day programs and family weekends to serve children and their families that have a variety of diagnoses. I help to plan the weekend with the partner and coordinate the logistics before working with the program team to implement and facilitate the weekend.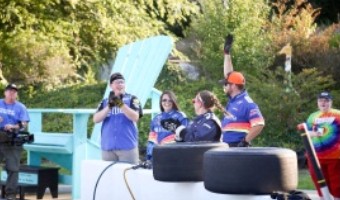 "My favorite thing about my job is being able to provide children and families an experience they may never have the opportunity to get elsewhere. Being a fully accessible and adaptable camp with medical personnel onsite, kids that can't leave home to go to other traditional summer camp programs CAN come here. And they can come as a family too where siblings and parents can find respite and relaxation. Families and children get to meet others walking similar paths, and to see the power that has in changing a perspective or an outlook and providing hope is indescribable. I love that I work at a place that aims to change lives, but in reality, it changes mine every single day."

Since its inception, Victory Junction has welcomed nearly 20,000 children and their families from all fifty states and several foreign countries. They provide onsite medical personnel and partner with 27 hospitals to take care of the 24 chronic medical conditions and serious illnesses of the children who attend.

Jodi's educational background has prepared her well for such work. She earned a Bachelor of Science degree in Sport Management from NC State University, a minor in Law and Justice, and a Masters of Nonprofit Management from the University of Central Florida. She is also a Certified Nonprofit Professional and a member of the Nonprofit Leadership Alliance. CPR and First Aid Certification are naturally a requirement as well.

"I truly love school," says Jodi. "I see more schooling in my future. My inspiration to pursue my career came primarily from a professor I had while at NC State. I took one of her classes in my Sport Management major that focused on adaptations and working with individuals with a variety of needs. It was after that class that I got started working in the nonprofit side of sports – community relations, kids programs, etc. – when I realized that nonprofits were where my heart was. So I pursued a Masters of Nonprofit Management degree and worked in a variety of settings before landing at Victory Junction. My goal was to work somewhere in the nonprofit sector for a reputable organization that focused heavily on children and families and aimed to make a difference. I've found that here.

"Right after college I worked in a variety of jobs: as an AmeriCorps employee for a nonprofit implementing recess programs in low-income elementary schools, at a YMCA as a Membership Director working on member programming and satisfaction, at a county parks and recreation department working with contracts and facility rentals, and some odd-and-end jobs in between. Each of those experiences shaped the path to where I am now and provided a valuable skillset that led to my current position. From hands-on experience with kids, to putting my own spin on programming, to working with the contractual side of things, each of those roles are things I do daily in my job now. Little did I know at the time I would end up in a role that used each of those skills, but God was shaping my future long before I realized it.

"One of the biggest challenges of my profession is becoming emotionally attached, exhausted, and invested to those that we serve. It's easy to become connected to people – especially in nonprofits where the foundation of your job is to connect with individuals and their stories and be a part of them. But you have to realize that you can't change their whole life – their circumstances, their diagnosis, their situation – but you can change the here and now and give them a memory filled with joy and happiness and the best day/weekend/week of their lives. And hope they carry that with them when they leave.

"While at East Burke, I was very focused on academics. I participated in dance outside of school, but in school I was focused on Honors, Humanities, and Advanced Placement courses and clubs that were important to me. I was a member of the National Honor Society and the Anchor Club. I always pushed myself to be the best in my class and take the hardest classes. As I said before, I loved school. I loved reading and learning and still do. I like to be as informed as possible in all my decision-making, and that very much still applies to my job now. I research before I speak to people, and I don't speak on things of which I am ill-informed. I believe in being an avid member of your community and serving others. And I think that my time at East Burke helped in inspiring me to continue 'reaching for the stars' as high as I could go – in attending college, going for a Masters, seeking a career, etc. Who knows where life and education will continue to take me?

"The biggest individuals that shaped my path along the way to where I am were my parents and my college professor, Dr. Kimberly Bush. My parents gave me my drive and work ethic and taught me to be independent, to find a job that I loved and I'd never work a day in my life, and that money isn't everything. Dr. Bush not only gave me the technical skillset I needed to become an educated professional in my field but also saw so much more in me than I did in myself. She saw a passion and a fire for helping those in different circumstances than me and pointed me in the right direction through open doors to give me the experience, references, and help that I needed to become successful in the nonprofit field. My biggest advice would be to keep the people who are always your cheerleaders close and don't let those who speak negatively towards you discourage you from where your heart leads. You'll learn to live off the money you make, but life is too short to spend it doing something that makes you miserable. And if you aren't using your time on this earth to better yourself and those around you, what are you doing with it anyways?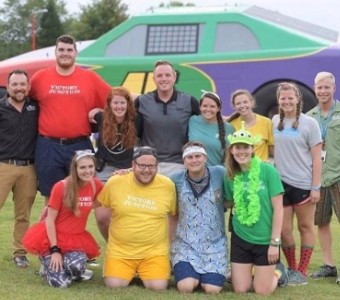 "There is a good chance that my husband's job could move us away from Randleman, NC, meaning my time at Victory Junction may come to a close. However, while I've been at VJ, I've had a variety of roles. I started in our hospital outreach program called REACH, where we take camp activities to kids in the hospital who may never be able or qualified to come to camp here in Randleman. It was one of the greatest and most humbling roles I've ever had in any organization. While doing that job, I realized that hospitals aren't so scary (or shouldn't be), and that my servant's heart had a place there. If my address does change, my next educational goal is to become a nurse and step back into the hospital setting to continue working in pediatrics – caring for children and their families when they are the most vulnerable. Victory Junction has given me the perspective on both sides of the fence; I've seen kids at their saddest and weakest in the hospital longing for camp, and I've seen them at camp at their happiest and highest, wishing never to leave. If my future gives me the opportunity to make a hospital stay a little less scary and share a little more love with a child and their family, then I think that's a pretty cool thing."

Published October 2019

Home Page