Robert Bolick – Class of 1977
Athletic Director, City of Morganton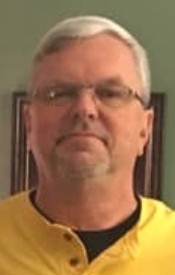 "I am a people person," says Robert Bolick. "I really enjoy working with people, and I always knew I wanted to work with young people, so when this job opportunity presented itself, I thought it would be a good fit."

As Athletic Director for the City of Morganton, Robert organizes youth and adult athletic events, teams, and leagues, including scheduling practices and games. "My major goal is to provide a good environment for young people to learn and develop and become better players, emphasizing fun rather than wins and losses. A person doesn't have to win all the time to succeed at sports; sometimes participating, improving, and bonding with teammates can bring about great personal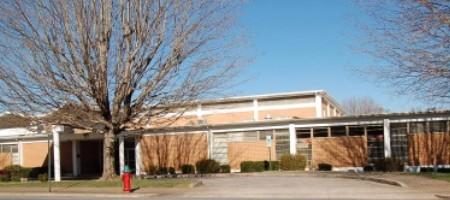 growth. Every day I strive to keep things interesting for everyone, providing new and fresh ideas and experiences for all. Sports is also an endeavor that can become a real family experience, and I feel a sense of satisfaction when families can come together and enjoy quality time and grow in the process."

Robert earned an Associate in Applied Science degree in Recreational Therapy from Western Piedmont Community College and is a Licensed Recreational Therapy Assistant (LRTA). The field of recreational therapy involves helping people who have physical and/or mental challenges to be included in activities they may not otherwise have been able to enjoy.

"Sometimes we have to find ways to modify an activity for a person who is on the autism spectrum or one who has a physical disability. The challenge lies in not changing the activity so much that it doesn't resemble the original sport. We want the participant to know he or she is playing, for example, tennis and not some activity that has been changed so much it doesn't even resemble tennis."

Robert is no doubt successful at his job, and the people of Morganton and Burke agree as he has been voted Best City Employee in the News Herald Best in Burke program for five consecutive years 2014-2018.

"My first job at age 14 was working at the Lakewood Sonoco in Viewmont. I did whatever job was needed, including pumping gas and pulling weeds, and I was paid $1.25 an hour. I learned the importance of work and the value of a hard-earned dollar, but I also learned how to deal with all kinds of people. Even then I was developing people skills that I still use today. My dad sold automobile parts in Hickory, and I followed in his footsteps by working in the automotive industry for 22 years. I mostly sold parts to dealerships, but I have also worked as a parts manager and a service manager. These jobs require constant interaction with people, and I continued to learn and practice my people skills.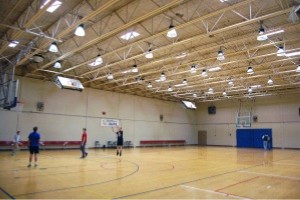 "In addition to my athletic director job, I also officiate at high school and middle school games, particularly football and basketball. Anyone who works with the public knows that there will be challenges, but treating every situation fairly and learning not to take things personally goes a long way toward a satisfactory outcome."

Robert's high school experiences also made an impact on his future career. "I enjoyed sports, especially basketball and golf, and looking back I think of the good times – the camaraderie with the guys, traveling to games and tournaments, learning how to cooperate with others.

"My favorite subject was history. I think I took every history class offered at East Burke. Everette Johnson was a great social studies teacher. He really brought the subject to life, and he encouraged me to continue studying to become a real lifelong learner of all things historical.

"I also got involved in drama and had a wonderful time working with the directors and the other students. Theater is a real collaborative effort. Everyone has to work together or nothing works at all. I really enjoyed participating in the French comedy "Tartuffe" and in "The Tempest" by William Shakespeare, both directed by Howard Williams. I also took part in readers theater as directed by Greg Carswell and found it to be a great activity. My senior year, Phyllis Garrison cast me as Mayor Shinn in "The Music Man," and I think that was just about the most fun I had in school. What a great group of people and a fun show.

"As I look back on my high school days, it's the people I remember. Whether it was in the classroom or on the playing field or on the stage, working with others was what was most meaningful to me, just as it is today,"

Published Januray 2020

Home Page