Jennie Bollinger Hyde – Class of 2000
Lead School Psychologist, Wake County Public Schools, Raleigh, NC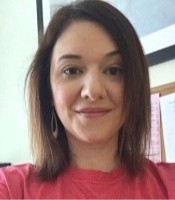 The field of psychology plays an important role in the modern public school system. Knowledgeable and dedicated personnel are necessary for the success of diagnostics, training, and counseling in the field of school psychology. As the Lead School Psychologist for Wake County Public Schools in Raleigh, Jennie Bollinger Hyde is one of the skilled and caring people who help guide and direct students, educators, and parents toward more meaningful school experiences and more fulfilling lives as a result.

As lead psychologist for the county, Jennie supervises other psychologists in the system and provides behavior health training programs focusing on diagnostics and counseling techniques.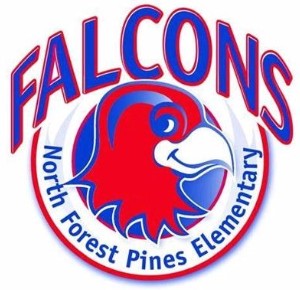 She also serves as school psychologist at North Forest Pines Elementary School. She explains her role: "I worked at other schools for eight years before serving at North Forest Pines for four years prior to taking the lead position. Although conducting training workshops and supervising other adults is very gratifying, I love working directly with children. I am fortunate that I have the best of both worlds and that my job allows me to work for three days at the Wake County central office and two days at North Forest Pines.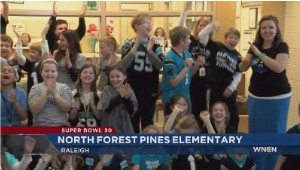 "As school psychologist, I have a variety of tasks, including assessing children's abilities and needs. For example, I help determine if a child has a learning disability or is on the autism spectrum. I also counsel children on an individual basis, and I am available for crisis response, which can include calming a student or intervening when a student is threatening to hurt himself or others, I monitor office discipline and am available to help when needed. I train and work alongside staff with what is called social emotional learning (SEL). Often teachers need help with a difficult student, and we work together to find techniques that will provide positive outcomes for teacher, parents, and student.

"I especially enjoy working with children by giving them skills that they can use as they become adults and apply throughout their lives. Knowing that I helped a young person implement a method that will make life more peaceful, rewarding, and successful is a truly gratifying feeling."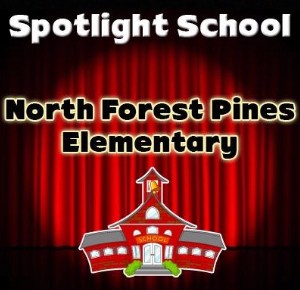 In addition to her public school duties, Jennie also serves as a lecturer and member of the adjunct faculty in the psychology department at North Carolina State University. "I teach graduate level courses in School Psychology, specifically a class on 'School-Based Consultation,' which helps these graduate students learn effective techniques in working together with children, teachers, and parents." It is the purpose of this class to help future school psychologists find meaningful solutions to problems, making lives of individuals and families better, therefore benefitting the community as a whole.

Jennie attained two Bachelor of Arts degrees from UNC-Chapel Hill, with a double major in English and Psychology. She then earned her Masters in School Psychology from Appalachian State University and her Ph.D. in School Psychology from North Carolina State University.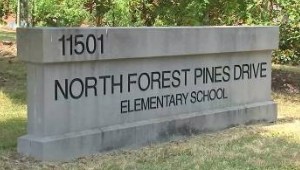 She was inspired to take this path from a very early age. "My mother, Malinda Bollinger, was a principal at several different schools. She spent eight years as the principal at North Liberty School, working with young people with a variety of disabilities. She really enjoyed her time there, and I was motivated to learn more about what the field involved. My father, James Bollinger, was a psychiatric nurse at Broughton Hospital, so the challenges and rewards of helping people with mental health issues were topics that I grew up learning about.

"Anne Stephens was the teacher who inspired me to major in English. She reinforced my love of reading and writing, and she helped me with critical thinking skills and the study of literary criticism. When I applied for college, she encouraged me and helped me with both my application and my essays. The lessons I learned in her class continue to contribute to my success in writing and with presentations. Lisa Wall and the Drama Club were also influential to me. The skills I practiced by performing in front of an audience helped me when I defended my dissertation and still help me today with professional development presentations. I also participated in the cast of Old Colony Players for sixteen years. I acted in several plays, including such classics as 'A Christmas Carol,' and on a regular basis in the outdoor drama 'From This Day Forward,' I played many roles in this story of the Waldenses , including Anna, Gustine, and Widow Gaydou. People who are familiar with the story know that the widow is an older woman, and I portrayed her at the age of 26! Theater is not only enjoyable but also a great training ground for life skills including cooperation and a sense of community, all of which help me in my work every day.



"While I was in graduate school, I worked for two years as a child development research assistant at UNC. We studied students with Fragile X syndrome, which is a genetic condition that is the most common inherited cause of learning problems and intellectual disabilities. During that time, I traveled all over the eastern seaboard to assess children and work with other researchers. I loved it then, and I still love giving assessments and working with kids with disabilities. The training and experience I gained during that time has been invaluable in my work today not only with individual children but also with training teachers and working with parents.

"One of the specific challenges presented to public education during the time of Covid involves learning issues and emotional needs of all students. We need to ask ourselves if an individual student really has a learning disability or if they are struggling with academics because of loss of instruction due to Covid." Learning issues and mental health in general has become a major topic of discussion during the isolation caused by the Covid pandemic. Consequently, focusing on the needs of all students has been of primary concern.

"When I began working in this rewarding field, I often stated that my goal was to become a lead school psychologist. Even though there are other challenges I could pursue, I am pleased to say that I am very happy to work where I do. I have the satisfaction of helping other psychologists improve their training, but I also have the joy of working one on one with the children, which has been my first and greatest love."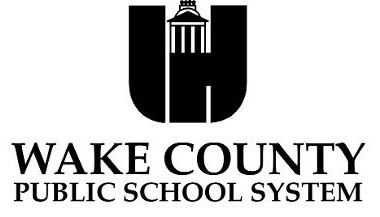 Published November 2021



Home Page