Warren Brendle Ė Class of 1979
Account Manager, Hilti, Inc., Liechtenstein/Plano, Texas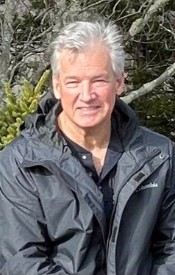 Some say that their high school years were not that enjoyable, but I canít say that. I thoroughly enjoyed and cherish my years at East Burke High School. With merging the eastern part of Burke County into one school, it gave me the chance to make new friends, get out of my comfort zone, and try new things. Along your life journey, God places people in your path to help direct you and mold you into the person that you were meant to be. Three come to mind without hesitation. All were dedicated to their craft. They were passionate about their job of teaching, made school fun, enjoyed watching you grow as a person and truly cared about you as an individual.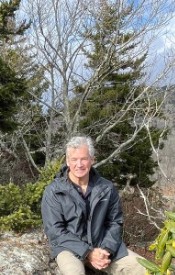 First is Miss Kathryn Siphers. From elementary school through high school, I had the privilege of learning how to play the cello in the Orchestra under her direction. She loved teaching students how to read music and play an instrument. She was very strict and funny at the same time. She is a legend in Burke County and a wonderful tennis player in her day. She is missed every day by so many.

Secondly is Mr. J. Jerome Williams. My freshman year, I thought I would try chorus and am so glad I did. I loved when it was time for chorus. There were so many talented classmates and, man, did we sound good. At least I thought so. It was all because of Mr. Williams. He took the gift that God gave us and fine tuned it. Iím not only talking about singing but talking about fine tuning lives.

Thirdly is Miss Phyllis Garrison. I mentioned getting out of my comfort zone earlier. If anyone could do that it was Miss Garrison. She would say, ďI can see you doing this part,Ē and sure enough, you were cast as that character come next play. Because of her, I have a huge appreciation for the theater and how much hard work goes into a production.

Next came my college years. I had four great years at NC State. I mean Great!!! College was so much fun and such a learning experience that prepared me for the real world. I learned early what I thought my major would be wasnít meant to be. I changed my major three times. So, you have time to decide. Donít sweat it. Ending up, I double majored in Business Management and Economics. All four years I had the privilege of cheering on the NC State Cheerleading Squad. What an awesome experience. I really donít remember much of the book smart teaching, but I do remember college teaching the importance of discipline, time management, and dedication.


It is unheard of in this day and time, especially with the younger generation, but I have only worked for two companies my 38-year work life. Seems like this generation changes jobs at the drop of a hat. But it is what it is. I guess Iím old school. I have always been in sales since that suited my talents the best. Sales gave me flexibility to be my own boss, so to speak, and the chance to maximize my earnings. It has been one year since retiring after 35 years with Hilti, Inc., one of the top 50 Companies in the world to work for. Hilti manufactures construction tools and consumables used in every phase of a construction project. It is the best known name in construction, which made my job so fun. My job description was Account Manager responsible for 8 counties. That meant I was home every night and no time away from my family. My customer base was the Mechanical and Electrical Trades both Residential and Commercial in my territory. I canít say enough about this great company. Why else would I stay with them for 35 years? That says a lot about a company. I would recommend a company like Hilti that has a great work/life balance and treats their employees like family. I loved what I did and was very passionate about the company. I loved my customers, and they loved me.

Words of wisdom before I go, and this goes with anything in life,
Be honest.


Do what you say you are going to do.


Treat others with respect.


Have passion for what you do.


Great results come from hard work; donít be afraid of it.


Have fun to where it doesnít seem like a job.


Donít care so much about what other people may think about you.


Never underestimate the joy you bring to others along your lifeís journey.


Life is too short and, as the country song says ďDo what you can till you canít.Ē


Enjoy it!!!!!! .

Published October 2022

Home Page