Mark Buchanan – Class of 1981
National Agency Field Trainer, Stewart Title Guaranty Company, Nashville, TN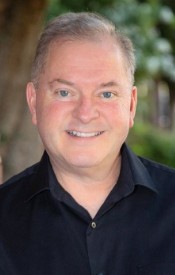 Life leads us down many unforeseen paths yet often has a strange way of bringing us back to the dreams we had when we were young.

I have been employed by Stewart Title Guaranty Company, which is a title insurance underwriter, for the past twenty-five years. My official title is National Agency Field Trainer; the job entails coordinating and conducting both onsite and virtual training for our 3500 agents across the country. We have proprietary software used for both residential and commercial real estate closings in which I specialize. My duties also include creating training materials in the form of manuals and videos.

I I never planned to enter this profession. Having spent many years pursuing a singing and acting career, I realized I would never be a star, nor did I wish to spend my life as a starving artist; I needed to eat. Consequently, I decided to enter the education field as an elementary school teacher. I enrolled in Belmont University in Nashville to receive my education credentials, and I earned a Bachelor of Arts degree in Rhetoric and Public Address, continuing my love of public speaking which was spawned and nurtured during my years at East Burke. <

My first teaching job was at an arts school in the rural community of Leiper's Fork, Tennessee, just south of Nashville, beginning a new curriculum emphasizing art, music, and theatre to grades K-8. I loved my kids at that school and enjoyed watching the light bulbs flicker on when a new concept was learned. I could not, however, continue with the dismal pay. I interviewed with Stewart after my third year of teaching and was offered the position I still hold today.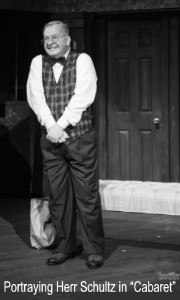 Since taking this position, I've found I use all my educational training as well as my theatrical training to perform my duties. This may include an occasional song and dance when a live class needs a certain verve to lighten the mood or encourage engagement. My position also requires me to travel throughout the United States performing onsite trainings. In some years, I was on the road 32 weeks or more. My biggest reward working in this highly specialized position is meeting people from all over the country whose goals are the same as mine: to provide our customers with premier service.

I spent several years in my twenties studying with some highly respectable vocal performance teachers, including Dr. Joyce Farwell at Western Carolina University and Noel Lovelace at Appalachian State University. Their tutelage gave me the inspiration needed to pursue singing and acting. I had several fun gigs during that time including 64 performances of the Gilbert and Sullivan operetta "The Mikado" at the 1982 World's Fair in Knoxville, which qualified me for Actor's Equity membership, and several performances of George Bizet's opera "Carmen" with both Nashville and Kentucky Operas.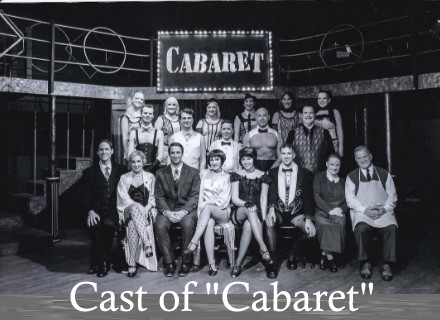 Living in the Nashville area afforded me opportunities for other endeavors such as singing background vocals. One of my favorites was performing on "A Christmas Album," by Michael Crawford, who is most famous for originating the role of the "Phantom of the Opera." While I chose not to pursue this career full time, I have spent many years working with local community theatres performing such roles as Nicely-Nicely Johnson in "Guys and Dolls," Herr Schultz in "Cabaret," Felix in "The Odd Couple," CarMan in "Madame Buttermilk," Ezekiel/Snoring Man in "White Christmas," Hucklebee in "The Fantastiks," Hart in "9 to 5: The Musical," Feldzeig in "The Drowsy Chaperone," Gomez in "The Addams Family," Wren in "The Mousetrap," Guiteau in "Assassins," and Max in "42nd Street," as well as roles in "A Tuna Christmas," and "Crazy for You."

When I look back on my time at East Burke, I think of four mentors whose influence has shaped my life and career.

Miss Phyllis Garrison saw in me a potential to perform on stage and nurtured my interest and passion by casting me in the musicals "Oklahoma!" and "Brigadoon." From her I learned about projection and proper stage movement, facial expressions, and the whole "be true" to your character when performing. She helped build a foundation and love of musical theatre I have carried all these years.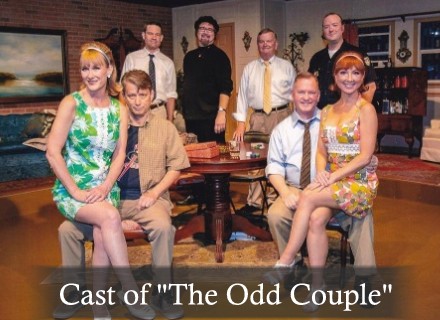 Miss Kathryn Siphers took a timid boy in eighth grade, new to Burke County, and taught him the wonder of music. While most of my talent was acquired honestly through my mother and my dad, fiddler James (Jimmy) Buchanan, she instilled the love and respect for music required for musicians to be successful. I had never experienced music the way she presented it, and I often thought her baton was like her magic wand creating masterpieces both in her students and the score she was conducting.

Mr. Jim Williams awakened a voice, my voice, which I knew was in me from childhood, and guided me to develop my sound. This may sound corny, but my fondest memory of his teaching was when I was singing a solo, he came over and placed his hand on my chin and forced it down. That one gesture changed my whole perception of how I was supposed to sound. He opened the world of music theory to me which even today fascinates me. And it was from that I learned the importance of rehearsal and preparedness.

Mrs. Martha Wetmore judged an Optimist Oratorical Contest I had been encouraged to enter by my father and Hamilton "Ham" Brittain. I won that contest, which helped propel me, by her invitation and encouragement, onto the East Burke Forensics team. Mrs. Wetmore helped me hone my skills as a speaker, ultimately coaching me to win the North Carolina State tournament and earning me a spot at the National Forensic Tournament in Salt Lake City, Utah, in 1981. From her I gained a new level of confidence, finding my "niche" at East Burke.

I am hoping to retire in the next decade, and I look forward to coming full circle back to my first career dream, performing full time. I still have some roles left in me.

Published August 2023

Home Page