Catherine Cannon Ė Class of 2004
Producer, CBS This Morning, Washington, DC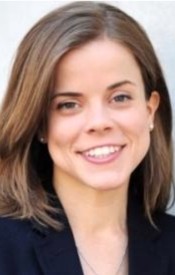 From a very young age I loved writing, but it was during my years at East Burke High School that I developed a passion for journalism. I was a sophomore on September 11, 2001, and in the weeks and months that followed that tragic day I couldnít stop watching the news. While living through this experience, I realized broadcast journalism would be a rewarding public service career.

During my senior year at East Burke, I used my senior project to explore broadcast journalism more. I spent time at WBTV, the CBS affiliate in Charlotte, and discovered a better understanding of what it would be like to work at a local news station. My mentor, anchor Paul Cameron, showed me how the team there put together their newscasts and all the effort that goes into covering local news.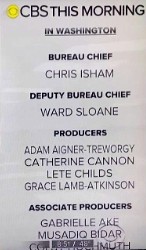 After touring the journalism school at UNC-Chapel Hill, I knew UNC was the school I needed to attend to fulfill my career aspirations. At UNC I learned how to produce full news shows and reporting packages. Two shows I produced won College Television Awards from the Academy of Television Arts and Sciences Foundation in 2008 and 2009. Many of the skills I honed on our show, Carolina Week, I still use today at CBS.

After a Fall Break trip to Washington, DC, I decided DC was the best place for me to work in journalism. After graduating from UNC, I moved to DC in the Summer of 2008 and worked as a Charles Kuralt Fellow at Voice of America. While working at VOA, I decided to also continue my journalism education and enrolled in a part-time graduate school program at Georgetown University. Through the Georgetown Journalism program I made the connections that led me to CBS News, where I still work today.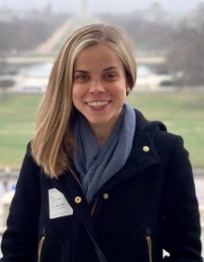 Nothing about working in TV news is easy. The hours are long and I work a lot of weekends, holidays and overnights, but I truly love my job. While working in the CBS DC Bureau, Iíve been privileged to have a front row seat to history: presidential inaugurations, State of the Union addresses, impeachment proceedings, and so much more.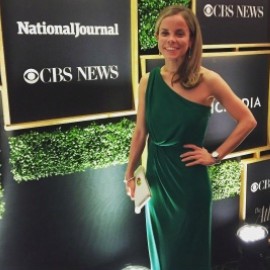 In 2016, I worked for the CBS Political Unit covering the presidential campaign, including traveling to the Iowa caucuses and Democratic national convention. Currently, I work as a producer for CBS This Morning. In this position I write and produce pieces on politics and other DC stories.

While Iíve had many mentors during my journalism journey, Iím most thankful for the early teachers at East Burke who encouraged me to pursue a career in writing. I feel lucky to have had teachers like Dr. Robert McAdams and Mrs. Lisa Wall who challenged me during those critical junior and senior high school years. Iím so grateful for my time at East Burke that laid the foundation for my rewarding career

Published April 2020


Home Page