Melanie Childers Rooks – Class of 1987
School nurse, Catawba County Public Health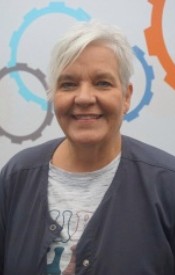 Knowing that their children are safe and well cared for at school is the desire of all parents. Having a compassionate and professional nurse at school gives reassurance to parents and children alike.

Melanie Childers Rooks serves as a school nurse in Catawba County and has years of valuable experience working with children. "I am a Public Health Nurse for Catawba County Public Health and have worked in various roles within our agency for 27 years, with the last 17 as a School Nurse," she explains. "I have worked with all grade levels, but my passion is working with elementary students. School Nursing may seem like an easy job, but it is actually a challenging career with many moving parts. As School Nurses, our main goal is to make sure kids are able to access an education without negative consequences caused by health barriers.

"Each nurse normally covers more than one school and nurses also have responsibilities at Public Health, so we do a lot of teaching to staff and students to ensure everyone has the tools they need. A large part of the job as a school nurse is to prepare in advance for emergency situations that could occur with a student because of a health issue. We also teach students about healthy behaviors and lifestyles and how to avoid unsafe risks that could cause injury or death. Promoting health equity is another part of my job. Students and families do not always know of the resources to have access to health care. I work with families to not only identify health needs but to also make sure they can access a health provider and other community resources.


"I enjoy the variety of my job. Every day is a different day and presents me with new challenges. I am lucky to work with students of different backgrounds, and I am constantly learning things about different cultures. The children are so beautiful and full of eagerness to learn. If I am having a busy day, they always make me smile or laugh and that pushes me in my workday. "This is my 28th year with Catawba County Public Health. I worked 6 years in area hospitals before coming to CCPH. While in school, I waitressed, and I feel like that taught me how to anticipate people's needs, listen well, and just take care of people. All of my jobs over the years have helped me prepare to care for others.

"I went right out of high school to Western Piedmont Community College and graduated with an Associate's Degree in Nursing in 1990. I later graduated from Appalachian State University with a Bachelor of Science in Nursing. I am currently a Nationally Certified School Nurse.

"While at East Burke, I was in the Health Occupations class and served as the president of the HOSA club. Mrs. Barbara Temple inspired me to be a Nurse. She always encouraged me to take leadership roles in class that helped me become a better leader in nursing. I have always earned a charge nurse position quickly in every nursing role I have had since graduating.

"I am thankful for my parents who instilled in me to work hard and do something I enjoy. My mother has always shown me through her actions to care and serve others. I have worked with many nonprofit organizations over the years and served as a board member on several. These organizations have helped me grow professionally and personally. I think the ups and downs in life have taught me the most, with each experience preparing me for the next.

"Retirement is my next goal. I have two children from my first marriage to the Late Michael Reese (East Burke Class of 1987). I gained two children with my current husband, Keith, and we have two grandchildren. I hope to spend some more time with my family and parents as I near retirement and, of course, travel. I hope to have the opportunity to work part-time in some nursing fields I have not yet experienced."

Published September 2023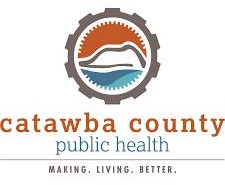 Home Page