Lori Church – Class of 1978
Deputy Controller, University of Nevada, Las Vegas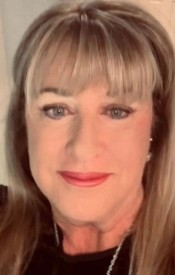 Viva Las Vegas!!! In 1991 when I attended the Carolina, Kansas, UNLV and Duke Final Four game and in all my visits to Las Vegas over more than 20 years, I never imagined calling Las Vegas and UNLV home! But twists and turns in my life took me to Vegas in 2017, and I am now a West Coast girl!

East Burke High School fostered my natural drive for excellence. Upon graduation in 1978, I earned my BA in Business Administration from Carolina in 1982 and then started my life's journey in Raleigh at the NC Utilities Commission as a staff accountant. As an avid goal setter, I quickly realized I wanted to be an expert in the accounting field and decided to pursue a CPA license. While working full-time at the North Carolina Utilities Commission, I completed the required accounting courses, passed the exam and transferred to the NC State Auditor's Office to get the work experience necessary for my North Carolina CPA license. This huge accomplishment would later prove to impact my career as I was appointed to the NC State Board of CPA Examiners by Governor James B Hunt, Jr. I later became a licensed CPA in the states of South Carolina and Nevada.

Wanting to try out the private sector, I accepted an internal audit position at Carolina Power & Light Company (CP&L). I did internal auditing at Bank of Hawaii, Coastal Federal Savings Bank, Peoples Federal, UNC-Chapel Hill, Mutual Community Savings Bank, and Beach First National Bank. I was also the Business Manager at the NC School for the Deaf and Controller for Waccamaw Bank. Along the way, I continued to fulfill my need to become an expert by obtaining both my Certified Internal Auditor and my Certified Bank Auditor's license. Then I found my forever career: higher education. In January 2008, I accepted a position as Controller at Coastal Carolina University (CCU).

While at CCU, I was selected by the Southern Association of Colleges and Schools Commission on Colleges (SACSCOC) to review the financial information of colleges and universities going through their accreditation across the southeastern United States. I worked for CCU for more than 9 years and then decided to completely change the direction of my life and move west to take the Manager, Financial Reporting position with University of Nevada, Las Vegas. UNLV is a member of the Nevada System of Higher Education, along with seven other institutions. It has a law school, dental school, nursing school, and a new medical school with an enrollment exceeding 30,000 students.

For those of you concerned about the many different jobs I held during my career, please read this: The Vice President of Vanity Fair Corporation headquartered in Greensboro (not the magazine) looked at my resume during an interview and said, "I bet a lot of people have looked at the number of jobs you've held and thought it was a negative. I look at your resume and see a person who is searching for something and has yet to find it. Still you keep searching….that's the kind of person I want working for me. It is very easy to stay in a job that's not fulfilling. It is much harder to continue sending out resumes and interviewing in search of that pot of gold." I turned down the job but have never forgotten that conversation.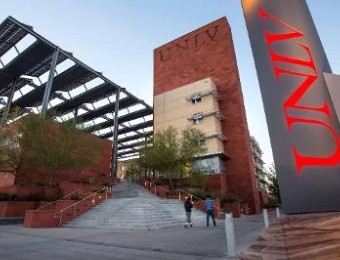 My position as Manager, Financial Reporting involved preparation of the university's financial statements. We generate annual financial statements to report the revenues, expenses, assets, and liabilities of the institution. Within my first year at UNLV, I was promoted to Deputy Controller. This position was similar to my Controller position at CCU where I was responsible for Student Accounts and Cashiering (where students pay their tuition and fees), Accounts Payable (where all of the expenses of the institution are paid), Payroll, General Accounting and generation of the Plant (capital projects and repairs and maintenance of facilities), and Grants (research contracts and grants) pieces of the financial statements. We work long hours during the summer to meet our strict financial statement deadline in early September. This position requires a robust background in accounting, strong leadership skills, effective communication skills, project management skills, discipline, and attention to detail. All of these traits for me had their beginnings at East Burke High school.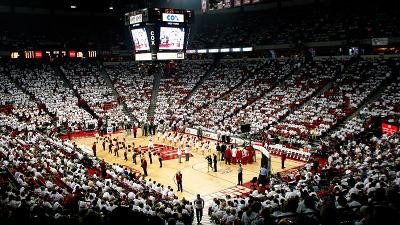 Since moving to Vegas, I have never looked back. My willingness to embrace change has always been an asset for me. I'm not afraid to take a risk. I am not afraid to get out of my comfort zone and learn new things. I am fiercely independent and loyal. I am an activist and get involved in the communities where I live to support causes I believe are important. And I believe in giving back to the community as much as possible. These are all characteristics I learned while at East Burke High School. Charles McGimsey, Roy Sweezy, and Barbara Bliss were a huge impact on the way I viewed the world. I took my first trip to France with these folks when I was 15, and my eyes were opened to the wonders of travel. I love France and I love the French language. Fortunately, after more than 30 years, I was able to reconnect in person with Charles McGimsey in 2018 here in Vegas, and it brought me much joy! I have visited France several times in recent years and even attended the French Open in 2016, which brings me to the East Burke coaches who meant so much to me. Coach Andy Anderson was my tennis coach and Coach Robert Bliss took his time to work with me on my game. They taught me the importance of working hard, of teamwork, and of sportsmanship… traits I have carried with me my entire life…Raleigh, Hawaii, Myrtle Beach, and Las Vegas. Tennis remains a large part of my life, and I take it with me wherever I go.

Mrs. Betty Pennell was another wonderful influence in my life. She taught me typing skills that have proved to be critical in this day and age of computers. She taught me to type by "words" and not by "letters" so I can effectively type quickly, making me proficient in my daily work and also in texting! She was also the teacher sponsor of the Anchor Club, where I served as Vice-President and President and learned and improved my communication and leadership skills. Those skills helped me successfully complete the Leadership Grand Strand program in 2008 when I was selected to participate.

I fondly remember my times at East Burke High School…JV cheerleader, marching band, tennis player, legislative counsel, class officer, and a variety of clubs. I stay in touch with classmates through social media as many friends have been friends from kindergarten, through high school and Carolina.

My life has ended up quite differently than what I imagined. As I age, I firmly believe that 60 is the new 40. I was very fortunate to meet these East Burke teachers at a time when my adult life was just beginning. I was also blessed with parents who instilled in me at an early age the importance of continuous education, hard work and ethics. I thank them for sharing their knowledge, their experiences, and their support and for pointing me in the direction of a life that has been fulfilling. I love you all.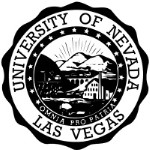 Published August 2020




Home Page