Kim Cline – Class of 1976
President, Long Island University, Brookville, New York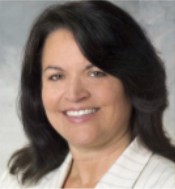 You never know where life will lead you. When I was growing up in North Carolina, I did not entertain living anywhere but Burke County, certainly not a city as big as Charlotte. My heart is still in the Tar Heel State, and I have retained my southern accent, but I have resided in New York for nearly 40 years.

I entered East Burke as a junior, a member of the second graduating class. It was a time of excitement and apprehension. We were honor students, cheerleaders, and members of sports teams, along with our friends from kindergarten in our respective high schools. Suddenly, we were competing with students from Drexel, Valdese, Hildebran, and George Hildebrand to achieve our status quo. We were also part of history as we voted on the name for East Burke and for our new mascot - the Cavaliers.

As a University President, I have had the opportunity to visit high schools all over the country. Yet, I have never visited one quite like East Burke High School. The vision and design were ahead of its time. When I describe our spaceship exterior with no windows and our open classroom concept, it is difficult for the most experienced educators to comprehend. Yet the consolidation experiment worked, instilling skills that would help us over a lifetime - specifically adapting to change and learning to concentrate with noise and activity around us.

My teachers at East Burke were outstanding. They challenged us to be our best and to open our minds to arts, culture, and languages. They were highly intelligent, strict, caring, compassionate, and funny. Mr. Charles McGimsey instilled a love for French, and Mrs. Lana Smith opened a world of writing, poetry, and Shakespeare. I appreciated their support at the time, but so many years later, I realize how seriously they took their role and how their efforts shaped our lives and careers. They made us believe that we could be successful in the midst of the greatest competition and to have no fear of the unknown. Their expectations of performance at the highest level stayed with me, translating into new ideas fueled by innovation and hard work.

My junior and senior years at East Burke were fulfilling. Our cheerleading team was camp champions, I was accepted to UNC early decision, and I was lucky to be the Valedictorian. This was one of the proudest moments of my life as it constituted a four-year marathon. The experience taught me that long term goals are rewarding, but they require extensive discipline over a long period of time.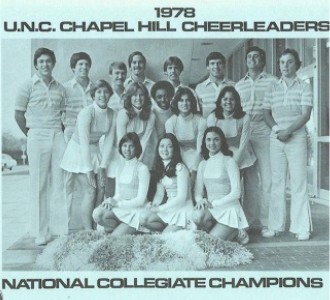 I headed to Chapel Hill in the fall of 1976, graduated in 1980, and immediately moved to Manhattan. Over the next decade, I added a Masters of Business, a Juris Doctor, and a Doctorate in Education. These degrees ultimately prepared me for my career.

My first job in higher education was University Attorney, but I found that I loved all aspects of academia. When I was asked to take on additional responsibilities, I jumped in with positivity and enthusiasm.

Eventually I held the position of Chief Financial Officer for the State University of New York System (SUNY), overseeing the 10-billion-dollar budget at 64 campuses from Cornell's Statutory Colleges to Research Universities across New York State, to the 30 community colleges. It was the best educational experience of my career.

Most people believe New York is one big city, but as I traveled across the state, I visited many communities that made ours in North Carolina look large. I recall calling my father as I was driving from the University of Buffalo to Binghamton University. For miles and miles, I was on a two-lane road, passing only corn and cows.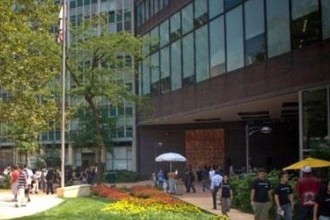 Long Island University is my second University Presidency. LIU Brooklyn is in the hottest borough of New York City and LIU Post is on Long Island, the land of Great Gatsby. The Post campus is located on Majorie Merriweather Post's 330-acre estate; she was the owner of General Mills and Post cereal.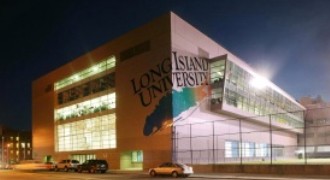 Long Island University is a national teaching and research institution. The Business School is accredited by the Association to Advance Collegiate Schools of Business (AACSB), achieved by only 5 percent of the colleges. Our Accounting School was the first in the nation and students have numerous job offers in big four firms by their junior year. The musical theater program is ranked in the top 30 nationally and has earned 15 Kennedy Center Honors. LIU's Health Professions were recognized by Payscale as having the highest salaries in the Northeast upon graduation, and our Education School is highly respected across the State. LIU also has New York's first Pharmacy College and a newly accredited Veterinary College, joining Cornell, University of Pennsylvania, and Tufts in the Northeast.

Our alumni include Ray Dalio, founder of the world's largest hedge fund; Al Kahn who brought Pokémon, Cabbage Patch, Ninetendo, and Teenage Mutant Ninja Turtles to market; Terry Semel, former CEO of Yahoo; Charles Zegar, co- founder of Bloomberg, and many others.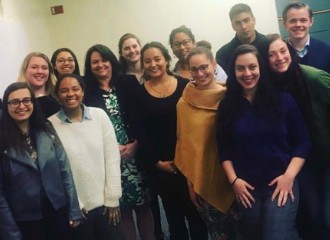 A career in higher education is not one we select as children, but it is extremely challenging and rewarding. When I see students walk across the stage at graduation with so much optimism, it gives me great hope for the future of our Country.

As I reflect on my years in North Carolina, I believe much of what I have accomplished is due to the challenging education and confidence building provided by our teachers and mentors.

I have been invited to the White House, interacted with Governors, met members of Congress, and introduced both President Clinton and President Bush to our students on campus. In my wildest dreams, I could not have predicted my career. None of it would have been possible without the education I received at East Burke. The consolidation of four high schools into one super school reset boundaries and required us to play up to the challenge. It forced us to be comfortable in new situations and be proud of our roots. I am especially proud to be a North Carolina native and an East Burke High School graduate.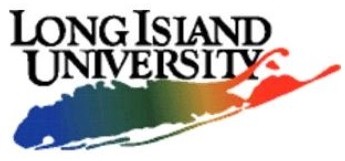 Published March 2020




Home Page