Mitchell Cook - Class of 1984
Indirect Material Buyer, Bimbo Bakery, Inc., Valdese, NC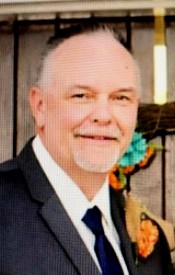 Bimbo Bakery, Inc., is not only a producer of fine baked goods distributed locally and throughout the world, but it is also a major employer of hundreds of people in Burke and surrounding counties. In order to maintain the necessary efficiency and successful productivity of the industry, a number of employees must provide specialized tasks.

Mitchell Cook is presently employed as an indirect material buyer at Bimbo Bakery. "I don't order the ingredients for making bread," he explains, "but I order almost everything else a person can think of. A few examples are maintenance repair parts such as motors, switches, gearboxes, and conveyor belts as well as cleaning and safety supplies such as mops, gloves, and brooms. If it is an item needed to run the facility, I'm responsible for finding and procuring the best one."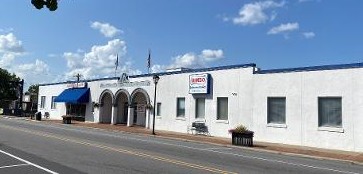 One of the most well-known and consistently successful industries in Burke County began in 1915 as Waldensian Bakeries. J.P. Rostan, Sr., and Filippo Ghigo had immigrated to New York City from the Italian Alps in 1903 and began baking bread at night and delivering it door to door. The cold and icy northern weather sometimes made it difficult to complete their deliveries safely and on time, so they decided to move south to Valdese, NC, where relatives and friends and other members of the Waldensian faith had settled in 1893.

Through hard work and determination, Rostan and Ghigo built a bakery and began delivering bread throughout the Morganton and Valdese area, at first by wheelbarrow and train, then by horse and buggy, and later by truck. Over the years, the business expanded and built new plants in other cities. When it was sold in 1994, it had over 600 employees in three states and had become one of the most high-tech, automated companies in the world. Today, as part of the Bimbo Bakery corporation, it continues to flourish.

Mitchell's skills fit in well with the Bimbo company, and his education and experience are valuable to the business. After high school, he earned an Associate of Applied Science diploma in Industrial Engineering, Machinist from Western Piedmont Community College and immediately began making good use of his training.

"I worked for Caterpillar, Inc., for twenty years. I actually spent most of the time, about eighteen years, in the engineering field. But one day I was approached by a manager and asked if I would come to work for her in the purchasing department. My response was, 'I know nothing about purchasing!' She responded, 'But you know everything else in this place, and I need that in my department.' So the rest is history; I've been spending someone else's money ever since!

"Caterpillar is an enormous, world class, Fortune 100 corporation, and they earned that status through efficiency and good business practices. So working there taught me how an industry is supposed to run, and that experience helps me in every aspect of my job today. When the particular plant where I worked closed in 2018, I found myself at Bimbo Bakery drawing on the lessons that I learned from my other job.

"I learned a long time ago that I really dislike going to work and doing the same thing over and over, but I really enjoy this job because nothing is ever the same. There are always new things to learn and new things to do.

"The biggest challenge in this type of job is trying to stay on top of ever-changing technology. The changes in technology in industry today come so fast that a person can be run ragged just trying to keep up, but it's rewarding also. Finding that new technology that solves a big problem for a particular industry is what keeps the drive alive."

But Mitchell does not limit himself to industry. His time at East Burke High has contributed greatly to his other passions, especially music.


"Two of my most memorable mentors along the way were Kathryn Siphers and Jim Williams. They both inspired and trained me for my second job. I have been the Minister of Music at Drexel Memorial Baptist Church for more than twenty years. Years of learning under both these great teachers helped prepare us students for almost anything life could throw our way. These outstanding educators showed excellence in the classroom and at the same time demanded excellence of their students every day. Sometimes it felt like they were pushing way too much, but as I got older and wiser, I realize how much they helped me – instead of annoying me!

"Band and choral competitions were a big part of my music experience at East Burke. It included both working daily trying to improve a skill set as an individual as well as working together as a group to achieve a common goal. Hearing the announcement that we had received a superior rating gave us all a real sense of pride and accomplishment. Anything less than Superior just wasn't an option for the East Burke music department. Finding myself today in a similar role to the one they played -- pushing others to do their best -- I can only hope I can prepare others the way they prepared me."

Although playing a crucial role in the success of an important local industry and directing music at church are vastly different in many ways, both tasks are valuable to our multifaceted society. Both require dedication, skill, and a sense of responsibility; both serve to continue the local traditions of our area; and both contribute to the economic and cultural needs of the community. Mitchell is one of the many members of the Cavalier family who use lessons learned in the past to nurture positive outcomes for the future.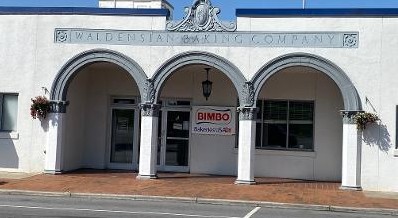 Published September 2021




Home Page