Robert Cooke - Class of 1976
Pastoral Counselor, Triangle Pastoral Counseling, Inc., Raleigh, NC;
Pastor, Pauline Baptist Church, Four Oaks, NC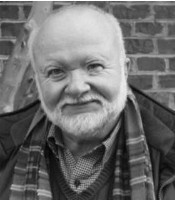 The importance of mental health has been emphasized more and more in our society during recent times, and, as a result, seeking counseling has become more commonplace. People of faith appreciate being understood by a counselor who respects their belief systems while at the same time providing the best of modern treatment. Since 2007, Robert Cooke has been a full time practicing pastoral counselor, a career that combines the modern techniques of psychotherapy while honoring the principles and comfort of faith.

"North Carolina is one of only six states that has a certification for pastoral counselors that is actually registered by and through the state," he explains. "I work full time and see between twenty and thirty people every week, individuals and couples, and counsel in both English and Spanish. Being a pastoral counselor is different from other types of counseling. People seek us out because we understand the faith perspective and what a difference that makes. We are trained in all of the modern theories of psychotherapy but also understand how important Christian faith is to people.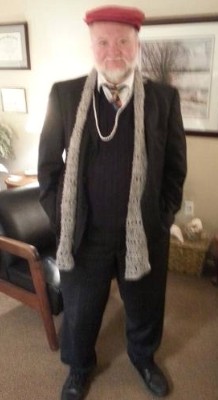 "I bring a deep respect for the spiritual side of people no matter what their perspectives. I've worked with people of many different faiths and beliefs. My ultimate goal is to truly hear a person no matter what perspective he or she is coming from -- to give everyone the privilege of being heard. Since the spiritual side of us is one of the deepest, if not the deepest, side of all, it's worth paying attention to."

Robert also chairs the board that oversees the pastoral counseling certifications for the state. "North Carolina law requires very high standards Our counselors have to have two master's degrees: a seminary degree and a degree in counseling. We are the only counseling discipline that still requires a face-to-face interview before approving anyone."

The rewards of the profession are many. "It's a particularly wonderful feeling when you're talking to someone and they say, 'I've never told anyone else that.' Sometimes I'll be sitting with someone who was referred to me by another client and I'll ask, 'Why have you come to see me?' and the person responds, 'I came because so-and-so told me that you could help me because you saved her life. And I figured if you saved her life, you could help me.'

"As in every career, there are also challenges. Keeping up with paperwork is one of the biggest ones. Plus, while the positive comments are gratifying, I cannot connect with every client. It's disappointing that I can't help everyone. I also wish that I could do the counseling for free. Learning to charge for services has been hard. Insurance only pays a portion of the cost, and the counseling center gets a percentage of that. One bright spot is that our counseling sessions have been virtual for the past year and a half, and the State Health Plan Blue Cross Blue Shield pays for everything on telehealth visits. That means that teachers and state employees currently do not have a fee, and I think that's great.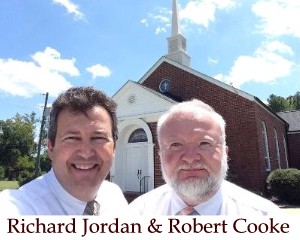 "My initial call was to be a pastor. Before I was born, my mother prayed and gave me to God, expecting that I would be a minister. In all of my early years, that was the expectation from my mother and her mother, so pastors along the way were very important to me. For example, in 1970, I crushed my face when I rode my bicycle into the side of a moving car. I was in intensive care at Catawba Memorial Hospital with my face all bandaged and my arms strapped down to boards (so I couldn't pull the IV's out) when I heard a voice asking, 'Robert, are you awake?' That deep melodious voice belonged to Rev. Matt Hastings, my former pastor at Warlick's Baptist Church. I'll never forget the sound of his voice. School and church were my outlets. Trips to Caswell and Ridgecrest showed me there was a world outside of my family. My pastor, Rev. Harvey Laughter, at First Baptist Icard did that for me. When I went to Hildebran High School, principal Zeno Crump, also a member at Warlick's Baptist, gave me a key to the auditorium so I could open it for school devotions, and I became part of a Christian group on campus."

Other educators played a major role as well. "I remember how my third-grade teacher, Jane Dippman, loaned me books from her personal library. While I was in high school, Henry Clontz gave me my first paying job as custodian at Icard Elementary, where he was principal at the time. Joyce Brittain, the secretary at Icard, always kept an eye on me and encouraged me along the way. I saw her years later at the ordination service for my friend, another EBHS grad. She reminded me of how she watched and supported me and I told her how much I appreciated her.

"That day was interesting in another way as well. While the friend had invited me to come to the service, he had forgotten to tell me that I was to be the speaker who delivered the charge to the candidate! I looked at the program and was surprised to find my name listed. So I did what I had to do. I made up a sermon. It went well. I have Martha Wetmore and the East Burke Forensics program to thank for that moment. Mrs. Wetmore coached me in the art of extemporaneous speaking, and, as a result, I won the first little trophy for East Burke in that category at a competition in Gatlinburg. The practice of thinking on my feet that I practiced in those days has helped me greatly.

"I also remember science teacher Eleanor Lindsay as a patient and supportive educator. The members of the English department were also inspirational. While I was still at Hildebran studying Advanced English, our teacher, Lillian Pendley, emphasized the importance of critical thinking and helped us find new ways to look at the written word.

"I spent a lot of my time at East Burke hanging around the foreign language department. Barbara Bliss had taught us French at Hildebran, so I decided I would try Spanish as well. Charles McGimsey and Roy Sweezy, both witty and smart men, reinforced that love of foreign languages. I also worked in the language lab as a department assistant. So during my senior year, I was in Spanish class, French class, and language lab every day. "Over Christmas break, Mr. McGimsey took many of the Spanish students on a trip to Mexico. Spending Christmas Day in Acapulco was something I had never considered! While on that trip, I tried to spend as much time as I could speaking Spanish with the people who lived there. When I returned home, I discovered that I could think in Spanish. It was crazy that it happened so unexpectedly, and soon I was able to think in French as well.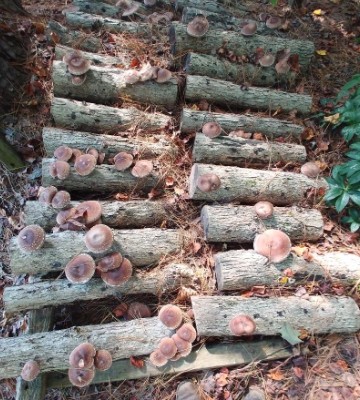 "Something else happened on that trip. Some of the students who were traveling began to talk about how East Burke should do a musical theater production. English teacher Phyllis Garrison was on the trip as well, and she told us how much she, too, enjoyed participating in musical theater. She had not directed anything before, but after thinking about it, she decided that she would try her hand at it. She thought it would be a good plan to begin with a show with a small cast and chose 'You're a Good Man, Charlie Brown.' I never in a million years even dreamed that I would do something like musical theater, but when she invited me to play the character of Charlie Brown, I decided to try out. Both the director and the cast members took a big leap of faith, and we worked very hard on that show. It was a huge success, and participating in it truly changed my life. Theater is a great bonding experience and an excellent way for students to learn to work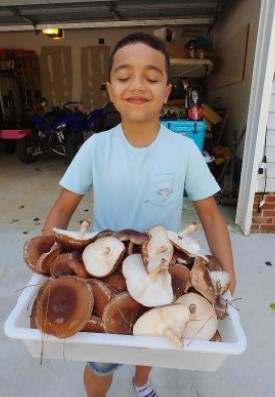 together, not to mention providing them with an enjoyable way to perform before a live audience. It made a world of difference in my life. Later on, when I was attending seminary, I participated in two productions, "Spoon River Anthology," by Edgar Lee Masters, and "God's Favorite," by Neil Simon. Working on lines and improvising with my fellow actors was one of the most enjoyable and productive activities I've ever done.

"East Burke saved my life. I tested through the College-Level Examination Program (CLEP) before enrolling at Gardner-Webb University and was able to test out of two years of Spanish, two years of French, all of the math classes, and all of the English classes – after working so hard on my English skills! I credit the East Burke faculty for their high standards, As a result, I was able to double major in Spanish and Religion, add a minor in French, and graduate in three years. My campus job at Gardner-Webb was running the language lab, much like I had done in high school. I was also fortunate to receive a scholarship to study in Guadalajara, Mexico, for a summer. I estimate that Spanish paid for a third of my college education."

In addition to graduating magna cum laude from Gardner-Webb, Robert later earned a Master of Divinity with Languages and a Master of Theology from Southeastern Baptist Theological Seminary in Wake Forest, NC, and a Doctor of Ministry in Pastoral Counseling from Columbia Theological Seminary in Decatur, Georgia.

"While at seminary, I was a grader for a professor of systematic theology and for a missions professor. Almost everywhere along the way I landed as a teacher assistant. It all started at East Burke.

"After graduating from seminary in 1985, I pursued my original calling to become a pastor. My first church was Trinity Baptist in Benson, NC, where I stayed for five years. Since I was able to speak Spanish, one of the church members, who was on the Board of Directors of nearby Johnston Community College, asked if I would teach a Conversational Spanish class. I had not studied Spanish since leaving Gardner-Webb six years earlier, so teaching that class recreated, renewed, and repacked my experience with Spanish and got me speaking it again.

"After Trinity, I served for eleven years as pastor of Clyde's Chapel Baptist Church in Wendell, NC, where, along with my regular pastoral duties, I had a Spanish ministry for a while. While I was at Clyde's Chapel, Mark Abernathy, who was originally from Hildebran and was partnership coordinator for North Carolina Baptist Men, recognized my ability to speak Spanish and asked me to go to Honduras for a year to coordinate mission projects in the aftermath of Hurricane Mitch. The task involved meeting 94 volunteer teams who built over a hundred houses and staffed over a half dozen medical clinics in remote communities. It was there where I learned that my very favorite thing in the whole wide world is to translate for doctors in Spanish-speaking countries. I would rather do that than eat or sleep. "I use my Spanish every week with clients from Central America, South America, and right here at home. It's been a hallmark of what I do after all these years, thanks to the people at East Burke."

He also speaks French when necessary. "After I learned hypnosis as a counseling technique, I went into trance and told myself to remember all of the French I had forgotten. Perhaps it's an unconventional learning technique, but it worked. A trip to Quebec City confirmed that I had been successful!"

So what motivated Robert to seek training as a counselor? "While I was pastor at Clyde's Chapel, I had a couple who came to me for marriage work, and I could not help them. At the time I didn't know they were beyond helping. The most I could do was sort of cry with them. Not long after that I was in the office of the Rev. Dr. Fred McGehee at the Baptist State Convention in Cary. He was explaining to me how I could choose to do whatever I wanted to do and didn't have to remain where I was. The day of this conversation was September 11, 2001! As we witnessed airplanes flying into buildings, I realized that the world had forever changed and I, too, could change. I began to look around for a next degree or a next thing. Counseling was my weakest area, so I decided a degree in Counseling was what I needed. I found a program at Columbia, but I needed Clinical Pastoral Education first. So, after searching, I was able to locate a program near Atlanta that desperately needed a hospice chaplain. I worked at Abbey Hospice in Social Circle for five years while I got my degree. One of the instructors at this program, Dr. John Patton, had been on staff at Columbia, so I figured if I could connect with him perhaps I could get into the seminary program. Dr. Patton had studied with Seward Hiltner, who was one of the founders of the pastoral counseling movement, so I learned from the best. While I did my clinical residency at the Care and Counseling Center of Georgia, every time I had someone supervise my work, Dr. Patton turned out to be their supervisor. I owe him a great deal."

In addition to his full-time counseling job, Robert has also served for eleven years as pastor of Pauline Baptist Church in Four Oaks, NC. "A friend, the Rev. Don Price, was pastor there. When he suffered a major health crisis, I accepted the job as interim pastor, with the intention of staying until he got better. Unfortunately, his condition worsened, and I sang at his funeral several years later. My ministry there is in many ways a tribute to my friend."

"Looking back to earlier times, I often think of the job I had while in grad school. I worked at the Raleigh FCX, a home and garden supply center. I sold straw and seeds and chicken feed and other agricultural products. I also learned about fertilizer and plants. Now I use what I learned then to grow my own shiitake mushrooms and pomegranates (which I use to make pomegranate wine and jelly). I have a bee hive, grapevines, and blueberry bushes. My grandfather in Hildebran used to grow things and sell them on the side of the road. My father had a garden, and I like to think that I'm still tied to my Burke County heritage when I also encourage things to grow."

"One other interesting fact about where I live also ties in with my Burke County heritage. We live in the country in a place called Flowers, named for Percy Flowers who was a famous bootlegger during the prohibition period. He owned a large plantation and many acres of land, and now his daughter is having the land developed. There has been major growth in the area – a housing boom followed by several new elementary schools, grocery stores, and other businesses. I even have a dynamited moonshine still down in the woods behind the house. I understand that my grandfather at one time had some trouble with the law for making moonshine, so Burke County is still connected to me."

"I still have goals for the future. I look forward to the day we can have 75 pastoral counselors all across North Carolina. We have about 55 now, and I hope we can add counselors from other ethnic groups to be available for more people. I also promised a friend about 20 years ago that I would write a book about his grandfather, Oliver Larkin Stringfield, who was one of the founders of Meredith College. We have collected a lot of stories about him, especially from the time he was a missionary to the people in the mountains. They need to be written down, so I hope to turn that goal into a reality. Until then, I plan to continue using my love of languages, first found in high school, to counsel and communicate and help others."

Published November 2021


Home Page