Michael Curtis Ė Class of 1994
Operations Manager, H&C Custom Millwork, Zebulon, NC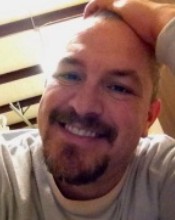 I got my start in cabinetry very early after high school. It was a year after I graduated from East Burke in 1994 that I took this journey. The first company I worked for was in Claremont, NC, where we provided all the interior wood working for Outback Steakhouse. I started out in a saw room running a drill press for about three months. Talk about boring!!! I passed the test of my first 90 days and got to move into the role of helper. One day I might be building tables, the next day running a rip saw making rough mill lumber for what would become the backs of the booths. By the time I left there nearly two and a half years later, I was building bar tops and bar walls, which at that time was considered the highest position other than shop foreman.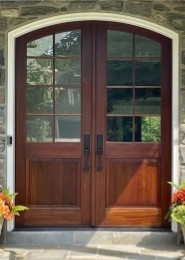 I was offered a job which would take me to Charlotte where I spent nearly seven years working in a cabinet shop there. We did much of our work within the banking industry. I did my first bank installation in a First Union. I was by then hooked within the custom millwork industry. We built and installed just about anything you imagine, including teller-lines, custom wall panels, custom trim, and custom reception desks. I remember about two years with this company we manufactured a project in the 3 Wachovia Building (3 Wells Fargo now). We built these custom radius offices using all cherry hardwood frames that had glass all around them. Doing this job was when I knew I enjoyed the custom one off pieces.

Fast forward to 2004 when I started my first company. Now I had a few other odd cabinet jobs until then but didnít last long because they just didnít offer the quality I was used to. I started out on my own with a tax check I received which totaled about $3,800. I bought some cheaper tools and a small, enclosed trailer, and the rest went to insurance. Iím not going to lie; about four different times, I was thinking of throwing in the towel. Then there would be another opportunity and another. Money would get tight, but I had made up my mind no loans. Then comes 07í and 08í!!! This time was crushing to so many companies, so I had to get creative. I replied to an ad requesting carpenters to work on cruise ships. Well, three weeks later I was with Dad on a plane to Seattle, Washington. We had made such a great impression on another one of the companies from Ireland that they kept us on until the very end of a three-week project when most were gone after two weeks.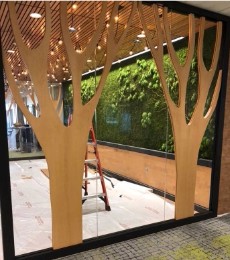 We got to work on several other boats within that year, plus we found ourselves working for Darden Restaurants installing the millwork in Capitol Grills and Season 52ís. We traveled all over the US installing these. As 2010 began, we started the Wachovia/Wells Fargo conversions. We had four to eight guys sometimes in two different states working. We made small cabinet changes to sometimes full teller-line re-laminations. This journey took me to the Tampa area in Florida. Although it was a tough time in my life for different reasons, I had finally found someone who truly made me happy. She is now my business partner and on paper the owner of H&C Custom Millwork.

I did shut down the installation company and decided to stop traveling. I took on a job in Hickory before a project management position opened up that brought me to Raleigh. That company filed bankruptcy, and in August of 2014, with a little savings and a willingness to get back to being my own boss, we started H&C Custom Millwork. We have gone from about $123,000 our first year to nearly triple that in three years. We did all of it without credit. We now have decided to scale back to just her and me with great success. I do work a bunch, but I am able to take the jobs I want. We still do the same amount of gross, but we have purchased equipment to take the pressure off us.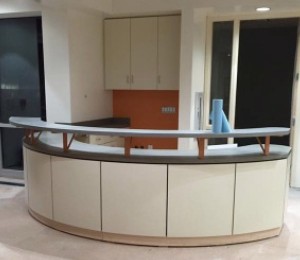 Not many people in high school would have thought of me as a business owner. Heck, I never thought of it that way. I only took drafting in high school because I wanted to be an architect. Never had I taken any shop classes, no college or tech training. All of my experience was on the job. I learned how to become a wood worker by watching the older generation. They would not tell you what to do; they expected you to pick it up by watching and paying attention. They were not very good teachers. If they did tell you to go do something, it was usually because you were in the way or just not cutting it.

I think my biggest take away from being in business is drive. Without drive you wonít last long. If you think eight hour days four to five days a week works, you wonít last long. You have to be willing to get out of the bed early and go to bed late. That was my parents; I saw how hard they worked. They would leave early and get home late. They didnít have their own business, but what their habits taught me was how to work hard and how to make an impression on those you work for. That attitude carried me a long way, and when I did start my own company, I already had a reputation that I would follow through.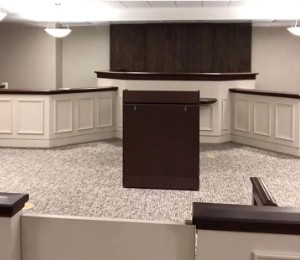 Though I had many wonderful teachers at East Burke, I would have to say Chet ďThe PackanatorĒ Pack and Horace Brown were two I felt had a big impact on me. I had amazing coaches for football and wrestling who I could add in as well. All of them greatly impacted my future. Without them I may have never been where I am today.

I have been blessed with an amazing family who inspires me to keep pushing. This journey is still going, and without my parents and my family, I could not make it a success.

We are beginning to turn our attention to more of a one-off custom woodworking shop. We have set ourselves a goal to be at the prestigious Specialty Equipment Marketing Association (SEMA) show in three years with our custom wood interior panels for classic trucks and cars. We are also venturing out into RV custom interior woodworking. All of these take time to build up, but if I can leave my two boys with a profitable business, then I feel like as a parent Iíve given them something special. You can find us on Facebook under H&C Custom Millwork.

I appreciate the chance to tell my story. Inspiration is everything, and if I can give one person inspiration, then that makes this all great.

Published August 2023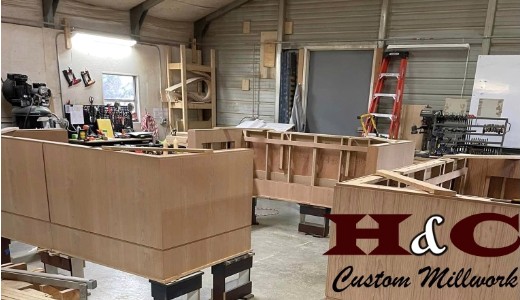 Home Page