Darrell Dean – Class of 1980
Burke County Maintenance Supervisor, North Carolina Department of Transportation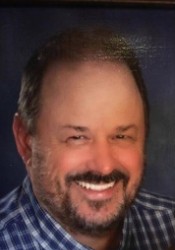 "I learned early on that I enjoyed working outside rather than in a factory or an office." So working for the Department of Transportation, keeping our roadways repaired, and helping our society run more efficiently was a natural fit for Darrell Dean.

Managing our all-important infrastructure is part of his family heritage. "My grandfather, Earl Dean, was the foreman for the Southern Railway crews that were responsible for keeping the tracks built and repaired between Salisbury and Asheville. My father, Harold Dean, was the long-time maintenance manager for the Town of Drexel. He still knows where every pipe, every electrical wire, and every switch is located. So, like them, I found that I enjoyed working outside and helping to keep things moving and working well.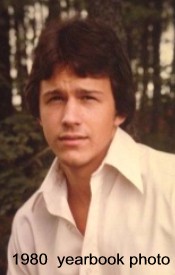 "I started working part time at Winn-Dixie when I was sixteen. Then when I was able, I joined the East Burke Distributive Education program and worked full time at Waldensian Bakery while going to school. Leaving a small junior high school and going to such a large high school was a big adjustment, but I had great teachers like Charles Brittain, Wade Hildebran, and Carroll Franklin who really helped me learn about the working world. These vocational programs give students great opportunities to learn about and experience business and industry."

After deciding that outdoor work was more to his liking, Darrell took his father's advice and sought a job with the state. "I worked for the Department of Transportation for 33 years. I started by running the heavy machines and equipment used to build and repair the roads and was fortunate to be able to work my way up. Eddie Zimmerman was a great inspiration to me. He strongly encouraged me to take advantage of a state program called the ITRE where I could learn new skills and advance in my career."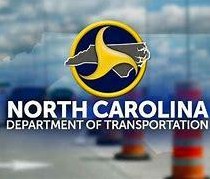 The Institute for Transportation Research and Education (ITRE) is located at NC State University, and its purpose is to provide transportation research, training, and technical support to local, state, federal, and international clients. Through the use of the latest technology, the institute is dedicated to developing leadership and excellence in the field of transportation.

"So I followed Eddie's advice and enrolled in the program. For a long time, I traveled almost every other weekend to the Centennial campus at NCSU and earned my engineering certification, and as a result, I was promoted to the job of Maintenance Supervisor for Burke County. My job involved working with all aspects of transportation throughout Burke County. I worked closely with all of the towns and communities in the county, with the state institutions, and also with the school system. If it involved state roads, I managed it. I often had to deal directly with the public, including property owners who had issues with the roads. We had several crews who were assigned to deal with paving and patching, drainage issues, cutting trees and vegetation, removing snow, and other issues. The job required patience and organization, but I enjoyed the interaction with the people and the local communities. Today when I drive through Burke County and see a road, an intersection, or another project that I completed, I feel a great sense of satisfaction.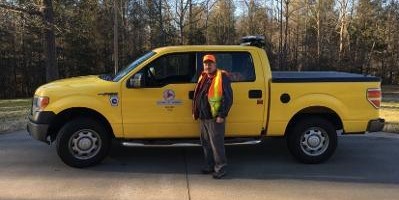 "One day not long after I retired, I was in a boat on Lake Hickory enjoying an afternoon of fishing when I got a call from AMT Engineering in Charlotte. They are a company that contracts with the state to repair roads all through the Piedmont. They told me that I had been recommended as a possible employee and asked me to work for them. My new job involves field inspections throughout several counties as far away as Gaston and Mecklenburg. I travel the state highways, including major roads like I-40 and 321, doing inventory and technical assessment. For example, when I find a bridge or culvert that needs repair, I do a field inspection and make a GPS log in to Raleigh describing the needed work including the size, length, and width of the project. Then a crew can be sent to make the necessary repairs and adjustments.

"I still enjoy being outside, and I am grateful that I have had these great opportunities. There is no doubt that much of what I learned in the vocational program at East Burke played a big part in getting me started on this path."

Published February 2021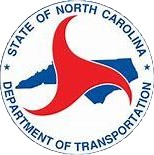 Home Page