Britt Edwards Abernathy – Class of 1991
Director of Learning and Engagement, AMOREM, Valdese, NC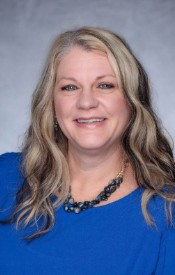 "I am blessed beyond measure to be able to bring my creativity, enthusiasm, and naturally optimistic personality to work every day." With these words, Britt Edwards Abernathy expresses her love for and pride in her work as Director of Learning and Engagement at AMOREM, formerly known as Burke Hospice and Palliative Care and Caldwell Hospice and Palliative Care. The mission of AMOREM is to provide quality, thoughtful, loving care to their patients; to support their families; and to offer education and grief support to the communities served.

"I love being an educator as well as developing curriculums that help our team members perform with excellence to ensure that each patient and family member as well as the community receives the best care possible. I provide the curriculum for all our clinical education, organizational learning management, professional development, and staff engagement programs. I educate our clinical and non-clinical teams on various topics ranging from excellent clinical documentation to how to enter the time into our payroll system. I coordinate new hire orientation and teach the lesson plan for the new hires every two weeks. Some of my engagement responsibilities include planning, preparing, and performing special events for team members. A few of these special events include National Hospice and Palliative Month as well as seasonal events and national holidays like Bubblegum Day and Rubber Ducky Day.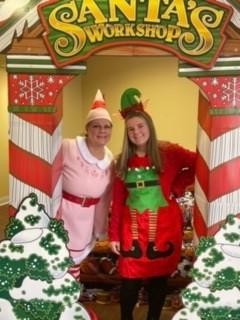 "I have always been tender-hearted with a commitment to helping others. Nursing was a career in which I had, and still do have, many opportunities and the comfort of job security. I have always enjoyed education and curriculum development, putting a humorous spin on most of the learning that I provide. I was a school nurse with Catawba County for 16 years, and this public health background is where I learned to champion outstanding customer service with a lighthearted approach. I have also been a pediatric case manager, but I am now proud to represent the hospice nursing community.

"The rewards in my current position are a smile, a laugh, a hug, or an unexpected email that says 'thank you so much for your words today.' The primary reward as a hospice service provider is knowing I am a small part of a team that helps patients and families live the best supported life as they journey through various stages."

Britt is a Certified Hospice and Palliative Care Nurse and a Certified Case Manager. She earned her Bachelor of Science in Nursing degree from Lenoir Rhyne University and currently holds a license as a Registered Nurse in North Carolina. She is an American Heart Association-certified CPR instructor and has previously been a certified School Nurse. She plans soon to begin a Master's Program focusing on nursing education.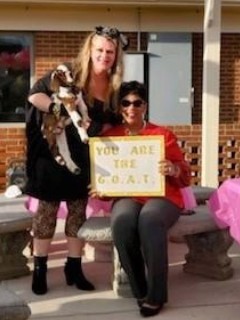 "I have many people who helped shape who I wanted to be. Quite often these came in the form of watching and vowing who NOT to be like. The staff member from East Burke who I can say meant the most to me was Mrs. Betty Pennell. Although she was never my classroom teacher, she was the teacher who supervised the Anchor Club. Mrs. Pennell accepted me for my loud personality and always encouraged me to be graceful and ladylike and to conduct myself with class and dignity. She encouraged her club to have fun while being helpful. The Anchor Club was a time to help others and have a few laughs along the way. I later became Mrs. Pennell's neighbor and adored the years I was able to spend with her.

"I was a cheerleader and tennis player at East Burke. Cheerleading is not about the stunts, routines, pom poms, making or getting cut from a team but rather about encouraging others. I will forever be a cheerleader… now I cheer for my staff at AMOREM, our patients, families, the community at AMOREM, my family, and my friends. As the youth leader at my church, I am cheering for those teens constantly.

"AMOREM has an excellent Volunteer and VolunTeen program. If anyone is interested in learning more about AMOREM or discussing internships or nursing opportunities, please feel free to call me at any time at 828-754-0101.

Published April 2023

Home Page