Roger Fair – Class of 1975
Middle School Science Teacher, Pickens County, South Carolina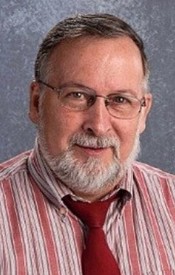 "The 1974 -75 year of my life was almost magical." So reflects Roger Fair when reminiscing about the days when East Burke was new and the Cavaliers made their first exciting steps into the world. It was a special time.

Roger turned out to be one of the many East Burke graduates who decided to return to the classroom as an educator and share his love of learning with a new generation of students.

"I am a Middle School Science Teacher in Pickens County, South Carolina," explains Roger. "I am currently what is called a 'Ghost Teacher'! I retired five years ago but came back because of teacher shortages and work on a year-to-year contract. I started teaching in January of 1980 and have taught for over 40 years. I enjoy sharing knowledge not only of science but also of life. My goal is to help my students not only be more knowledgeable but also lifetime learners. I always loved science and find it very challenging to help students to do their best. It is always rewarding to run into former students that go out of their way to say hello and talk with me. It is also rewarding to see students succeed in their lives and have families of their own."

After East Burke, Roger continued his academic journey at Anderson University in Anderson, Indiana, where he earned a Bachelor of Science degree in biology, with minors in teaching and physical education. He enjoyed participating on the student wrestling team at Anderson.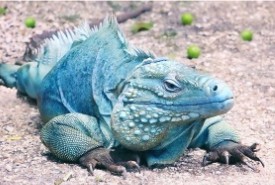 "My first teaching job was at a private Christian School in the Caribbean on the island of Grand Cayman in the British West Indies. I taught science, health, and PE to students in grades 7 through 12. I lived on Grand Cayman for six years and took full advantage of a science teacher in paradise. I am a certified SCUBA diver and dove all around the Island in crystal clear water. I also had a small motorboat and sailboat and did a lot of fishing and spearfishing. I rented a place right on the Iron Shore southwest side of the Island my last three years and could see the sun sets and hear the ocean surf every night. While on the Island, I started keeping some of the Endangered Cayman Blue Ground Iguanas and worked with others to encourage a captive breeding program. When I left the Island, some of my iguanas were placed in a Florida breeding program and another was given to the Government program.

"After leaving Grand Cayman, I went to Clemson University where I tutored for the Athletic Department, taught freshman Biology Lab, and received my masters in Zoology. I started working for Pickens County Schools here in South Carolina in 1989. I worked at Dacusville Middle School for 30 years and then retired and became a floating retired science teacher working at different schools. I am also certified in Gifted and Talented and STEM (Science, Technology, Engineering, and Math)."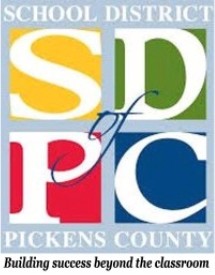 Those magical early days of East Burke have played a major role in shaping Roger's life and career. "In the spring of 1974, the county selected a few students from each of the four eastern schools that would make up East Burke High School. We were allowed to leave school and meet with Jim Jerome Williams the facility advisor who would help us select the new East Burke school colors, mascot, and student government guidelines. Freedom High School had already chosen their Patriot mascot, which fit in with the Bicentennial that was coming up, so we wanted to do the same. We could not find any patriotic themed mascots and almost picked the East Burke Liberty Bells. But good sense prevailed when it was pointed out that at the first football game the opposing team would call us the East Burke Ding Dongs!!!! No, no, no!! Liberty Bell Ding Dongs were out, and we picked the East Burke Cavaliers, which had an impressive look like the Freedom High Patriots.

"We then chose the colors and Student Government rules. Also, in the summer of 1974 my father (Dr. Ronald Fair) my brother (Dale Fair, EB class of '79) and I traveled to East Burke often to help with the finishing up of the football stadium and baseball field. We helped with the footings and the rebar for the bleachers and did 'go-for' work. 'GO or this and Go for that.' I even got to climb the light poles and replace a few lights. My father was selected the first East Burke Booster Club President and has his name on the football stadium plaque that honors other individuals who helped complete the stadium.

"At the beginning of the 74-75 school year, I decided to run for Student Congress president and was quite shocked when I WON! I also was in about five clubs and made the wrestling team. Coach Jerry Murry was not only my coach but also my teacher and friend, and he was always sharing life lessons with us. I wanted to be like him. I only wrestled one year but was able to make all-conference and place fourth at the regional. East Burke had many great teachers, and I cherish my time with them. It was a good year! At East Burke's first graduation in 1975, I was sad because I knew we would never be together like this again. We would say our goodbyes and drift off into life. East Burke was great for me, and I have nothing but fond memories of my time there."

Published September 2022
Home Page