Kevin Farris – Class of 1977
Co-owner, Farris Insurance Agency, Inc., Valdese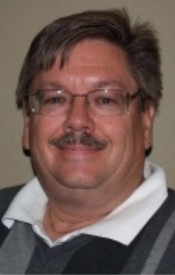 Farris Insurance Agency, Inc., presently located on Main Street in Valdese, has been a mainstay and a trusted name in eastern Burke County for decades. Kevin Farris and his brothers Rick and Tim are the current owners of the agency; their hard work has helped this family business to continue to thrive by providing much needed services to the Burke and surrounding counties.

As their website states, the business is "A professional agency with personal service: Farris Insurance Agency is a firm of proven professionals and caring and conscientious people: the kind of people you can depend on. We have a commitment to maintain a high standard of excellence in all that we do and to establish a firm relationship of mutual trust and service with each of our clients." Whether a client is seeking home or automobile insurance, life insurance, or a commercial insurance plan, the Farrises can meet their needs. In addition, they have retirement plans – IRAs, annuities, 401Ks, and long-term care plans – making this business sort of a one-stop shop for insurance and life-planning needs.

One special facet of the agency is that they provide insurance for classic and antique cars. They work with specialists who are collectors themselves and have been providing this service for over 50 years.



"The insurance environment is ever-changing," states Kevin. "There are constant updates of rules, rates, and revenues. Keeping up with all of these changes is probably our greatest challenge, but we work hard to meet that challenge for our clients and provide the best products for them. My brothers and our staff and I are grateful for the trust that our clients put in us, and we are continually rewarded by that faith and trust."

Memories of East Burke High School as well as lessons learned there are still vivid for Kevin. One of his fondest memories is participating in the East Burke musical theater production of "The Music Man" his senior year. For anyone who doubts that high school theater is a valuable experience, Kevin is quick to point out, "I grew through drama. I became more confident and less afraid of what people thought about me and my outgoing attitude toward life." Anyone who knows Kevin is assured that his attitude is indeed welcoming, friendly, and outgoing.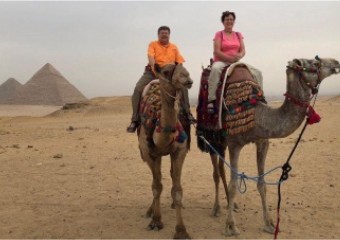 Teachers often wonder if their efforts in the classroom are paying off, and they are often surprised many years later when students mention skills that they learned in school, perhaps without realizing how valuable these skills would be. Kevin recalls one such class. "It's one you might not think about," he says. "But Latin class increased my vocabulary and use of and understanding of words – words I wouldn't have had use of or even heard of before studying Latin."

When asked about his future business plans, Kevin, with his usual whimsical wit – and a maniacal laugh – likes to quote his favorite animated series, "Pinky and the Brain," by stating "to try to take over the world!" He may just do that!

Published December 2019

Home Page