David Fletcher – Class of 1982
Language Arts Teacher, Soccer Coach, Freedom High School, Retired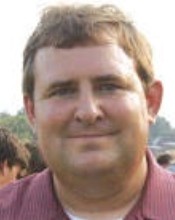 Education is a service profession – serving the students, their families, and the community. The rewarding thing about teaching and coaching is still hearing from former students and players and following their lives, their families, their struggles, and their successes. Those relationships are worth more than a million dollars!

I was a Language Arts teacher and boys and girls soccer coach at Freedom High School from 1989 until 2017, a total of 28 years, I was the first head coach for Freedom girls soccer and led that program for 25 years beginning in 1993. I was an assistant boys soccer coach for six years and the head coach for 22 seasons. The two things I tried to always do were to be "fair" and to "care."


Teaching is such a time-consuming profession! Add coaching and serving as yearbook sponsor for seventeen years, and I know I spent literally forty years at a minimum in terms of working hours doing my jobs. My family could attest to that.

So many teachers at East Burke had a tremendous influence on my attitude about the education profession. Roy Sweezy was really my greatest role model in education and in life, even after graduation. Other teachers who inspired me include Barbara Bliss, Sherron Prewitt, Anne Stephens, Martha Wetmore, and Sandi Fotheringham. To this day, I am amazed at the quality of the staff we had at EBHS when I was a student there. Mr. T.W. Wall was our principal and put up with me as a student and still was gracious enough to hire me at Freedom for my first teaching job!

There were other influences as well. My cousin Wayne Fletcher was always an inspiration to me as a coach because of the way he related to his players. I played basketball and tennis at EBHS, and all of those coaches influenced me. I was lucky throughout my years in the Burke County Public Schools system to have many fine teachers, coaches, and principals. My first principal, Glen Yoder, for example, was a tremendous influence on my life.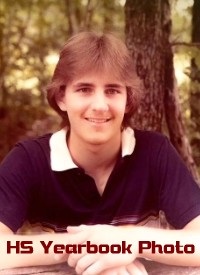 Education was important for almost everyone in my family. My parents, both college graduates and professionals, instilled in me the drive to pursue a good education. I enrolled at UNC-Chapel Hill where I received a Bachelor of Arts in History and English in 1986 and a Master of Arts in Teaching in English Education in 1989. I also attended law school at Chapel Hill for a couple of semesters before switching to the M.A.T. program and also took classes at Appalachian State towards an Ed.S degree in Library Science until my coaching responsibilities forced me to halt that pursuit. I continue to read quite a bit and have never lost my love of learning.

Although Freedom High was my only public school teaching job, I worked for my dad at College Pharmacy when I was in high school and at the UNC Dental School and the Carolina Inn when I was a grad student at UNC-Chapel Hill. Working with the public is great preparation for a career in teaching and for lots of other jobs I would imagine. I also taught part time at Western Piedmont Community College as an English instructor when I first started teaching at Freedom, and I loved it there.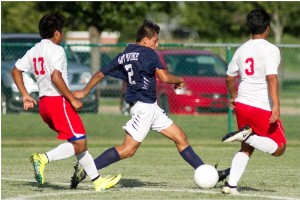 The greatest part of my career was getting to teach and coach my last five years with my very smart daughter, Katherine, who was an unbelievable Exceptional Children's teacher. We were able to team teach kids who were awesome but who often had lots of challenges to overcome.

Many people will remember my high school sweetheart, Jill Franklin. We were married for 32 years until we lost her in February of 2020. Her impact on me and our family lives on. Spending time with my daughter and grandson is the main reason I decided to retire. Like so many others, I can say that grandchildren and retirement are the best!

In retirement, I try to continue to serve the community in various ways. I teach youth Sunday School at Waldensian Presbyterian Church in Valdese, sing in the choir, play hand bells, and serve on various committees. I serve on the board of the Waldensian Heritage Foundation, which oversees the museum in Valdese, and I serve on the board of the Community Foundation of Burke County, an outstanding organization that oversees and dispenses grants and scholarships to deserving groups and students. It is important to stay connected to young people and the community, helping in whatever ways I can. I have led a very blessed life!

Published May 2023

Home Page