Sandy Franklin Hoilman – Class of 1989
Vice-President for Administrative Services / Chief Financial Officer
Western Piedmont Community College

Western Piedmont Community College is unquestionably one of the most recognizable, respected, and influential institutions in Burke County. As with all organizations, a community college has many moving parts and many individuals working together to make everything come together to promote success.

Sandy Franklin Hoilman presently serves as Vice-President for Administrative Services and as the Chief Financial Officer for WPCC. "I oversee the following areas: Business Office, Bookstore, Human Resources, Technology, Facility Services, and Safety / Security," explains Sandy.

"Administrative Services maintains the 'behind the scenes' functions of the College. We are the foundation support services, which allow our student services division to take care of students and our faculty to instruct students in a way as to providing an excellent student experience. Our business office maintains accurate finances, including maintaining separate funds as required by our funding sources, including State resources, County appropriations, and various grants and institutional accounts. The Book Cellar provides excellent service to our students by striving to keep costs affordable and providing students with supplies and interesting merchandise in our store. Human Resources diligently recruits the best employees through a diverse group of applicants and maintain employee benefits, constantly looking for ways to enhance and develop our employees. Our Technology department provides comprehensive services and infrastructure that will enable the college to respond to evolving opportunities in operations, communication, and student learning. Facility services plan future construction and renovations to effectively meet the needs of our student population and program growth while maintaining a clean, comfortable, and inviting environment. Our security staff are ambassadors for the College and continue to monitor, update, and enhance the security plan for the College including everything from our emergency action guide to helping a student with a flat tire.

"I work closely with all of our administrative units, all other units of the College, the President, and our Trustees. I present to our Board of Trustees at our regular meetings, keeping them updated on different items under my supervision. I work with the North Carolina Community College System in Raleigh on issues regarding our state funding, our capital projects, and/or other items related to business and finance. Other external agencies we work with consistently include the Office of State Auditors, the Office of State Budget and Management, the Department of Education, various grant agencies, and other community colleges.

"I enjoy the different aspects of my job; no two days are the same. The duties are in line with what I like to do and feel I do well. I can maximize my strengths but still continue to work areas that need improvement. As an introvert, I do not like giving presentations, but doing so allows me to get out of my comfort zone and build those skills. As an accountant, I do not always feel comfortable in the construction/renovation arena, but I have great people whom I trust and continue to teach me.

"I enjoyed my time as a student at Western Piedmont, and I was inspired to work here because I believe in our mission. Community colleges change lives. We work with the most diverse group of students with our 'open door' policy, encouraging students to find their own success. That success could be to obtain a high school equivalency, to receive a two-year degree to help them find a job, to transfer to a university in order to pursue a four-year degree, to take continuing education courses to improve skills, or to just take a class for personal enrichment.

"The biggest challenges always involve funding. We receive state funding for the direct operation of the college (faculty, support staff, instructional needs, the President's salary, and some special projects), county appropriations for the operation and maintenance of the campus (facility services, housekeeping, and security), then various institutional or grant support. However, we struggle with faculty and staff salaries. While state benefits used to be the primary benefit of state employment, that has declined in recent years. We also have fluctuations in enrollment, which is the primary source of our state funding. Our county is not large enough or economically able to provide a tremendous amount of new construction for facilities even though they support us as well as possible given the demands and necessities in Burke County. The Great Recession hit us hard.

"But in spite of the challenges, the rewards are great. The group of individuals I work closely with each day at WPCC is family centered and so supportive of each other that they make each day worthwhile - even the busy, crazy, hectic days. We also appreciate the fact that if we have a question we can easily pick up the phone and call any of the other 57 community colleges in North Carolina to ask for advice. They always do what they can to talk us through a solution.

"The biggest reward comes from sitting on stage at every graduation and watching students from 'all walks of life' cross that same stage and meet their success head on. The graduations include our high school equivalency, our Basic Law Enforcement, our curriculum classes, and others.

"Rewards also come from recognition by others. For example, recently Jennifer Haygood, Chief of Staff at the NC Community College System Office, spoke when she received the 2019 State Controller's Fiscal Integrity Award. Ms. Haygood stated, 'being good stewards of the public's money is hard work that often goes unnoticed until it is not being done. A college cannot be successful without a well-run business office. Thank you for doing the hard work that makes serving our students possible.' I feel this way about all of our administrative service areas. We are not in this field for accolades, but it is nice when the work that is done is recognized as being important and vital to the success of the institution.

Sandy's educational credentials include an Associate in Applied Science degree in Accounting from WPCC, a Bachelor of Science degree in Accounting from Gardner-Webb University, and a Master of Arts in Higher Education, Administration from Appalachian State University. She also has achieved status as a Certified Management Accountant (CMA).

As with most individuals, Sandy's career path has been a true journey with each step leading toward more success. "I believe all my experiences have shaped where I am today and my work ethic in general. In high school, my first job was at Roses in Morganton. I worked in almost every department from cashier to clothing to lay-a-ways. During that time, I enjoyed working with the finances the best. During my community college days, I worked at Walmart, but also one summer I worked at Premier Industries in Morganton. I decided then I did not want to work forever in a plant or on a production line. I learned a lot about what I did not want to do but was still undecided about my exact career choice other than I was good at accounting.

"While I was attending Gardner-Webb University through their GOAL program in Valdese, I worked several part time and/or temporary positions in different accounting offices including SAFT, B&L Feed, and Synthron, Inc., to try to get a feel for what I wanted and what type of business I wanted to work for in my career. When I graduated from Gardner-Webb, I knew that I wanted to work for a company that was stable, meaning they would not go overseas and would most likely be around for years to come. I also knew that I did not want to work in public practice.

"After earning my degree in accounting, my first job in 1993 was at Pepsi Cola (you know Pepsi will be around forever) as a general accountant. I was young and ambitious and wanting to move up quickly, but, as I use to say, 'in order to move up, someone has to die or retire' because it was just that great of a place to work. My biggest goal was to move ahead – which is not a bad thing but should always be tempered with balance. At Pepsi, I reconciled bank statements, calculated and recorded inter-plant sales between five locations, prepared invoices for accounts payable, and maintained the depreciation schedule working with outside auditors.

"From there I went to Blue Ridge HealthCare (people always need healthcare) in 2001 as a staff accountant where I prepared financial statements and other analytical reports, bank reconciliations, fixed assets and property tax listings, compliance audits, supervision of the Finance department at Grace Ridge Retirement Community, and prepared the Disclosure Statement for the Department of Insurance.

"After the birth of my son in 2002, I was fortunate to be able to work part time for my husband's electrical business. Life balance is important, and I was able to take care of my family as well as keep up with my skills as I did the payroll, receivables, payables, and other accounting duties for the company. When I decided to return to work full time, as fortune would have it, Western Piedmont Community College (again that stability I wanted) was advertising for an Assistant Controller, and I took the job in February 2006. However, our Controller resigned in June of that year. I was not really prepared to take over the job, as governmental accounting is very different and cash basis accounting was really new to me. Nevertheless, when the Vice-President approaches and asks, 'Can you handle these duties?' during the busiest and most important time (the summer months) what does one say? So, I said, 'Yes, sir' and became Interim Controller in June 2006. The Controller must close the fiscal year in June on a cash basis system and then prepare the financial statements and disclosures on the accrual basis for the Office of State Controller, in addition to preparing the management discussion and analysis and exhibiting for the Office of State Auditor prior to the end of August.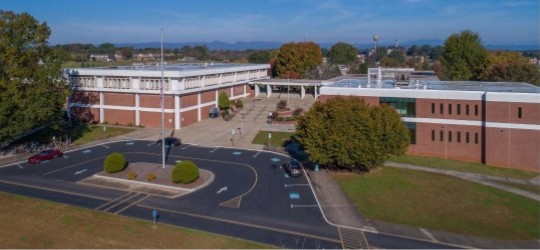 "In November, 2006, I officially became the Controller at Western Piedmont Community College, managing all month-end activities, reports to our System Office, financial statement preparation, reconciliation of federal grants and drawing down funds for our federal student aid programs, grant reporting, and bank reconciliations and cash management. Then, in December, 2012, I was promoted to Vice-President for Administrative Services and Chief Financial Officer.

"After 30 years, I have had many mentors and supporters along the way through every phase or season of life since high school graduation. I was fortunate to have a mom and dad who were always there for me, supporting me in all my decisions whether they agreed or not. I thank my dad for showing me true work ethic and my mom for showing and teaching me compassion and caring.

"Mike Wingler, the Controller at Pepsi and my supervisor, asked me a few years into my position there what my career goals were, and he really listened. He encouraged, supported, and motivated me to be more. I remember telling him in 5 years I wanted to be an Assistant Controller, then Controller in 10, and within 15 to 20 I wanted to be CFO. I achieved all of those, maybe not in those exact times, but definitely before the 20-year mark. During each phase, I always remembered that conversation.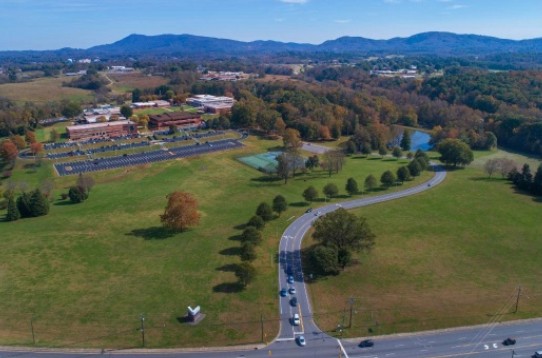 "Malone McNeely, who was Executive Vice President/CFO at Western Piedmont Community College, supported me from the beginning of my career there. I started work at WPCC on February 3, 2006, and by the end of the month, we learned our son has Cystic Fibrosis. Even though I wanted to quit because I felt I needed to be at home taking care of him, Malone was supportive with time off, understanding that I did not have a lot of time accrued yet. Then later when I was Controller, he encouraged and motivated me to go back and get my Masters so I could apply for his position when he retired – even when I wasn't sure I could handle going back to school with all my family responsibilities.

"Along those same lines, my son's pulmonologist, Dr. Bruce Bacot, was a big influence on my life for teaching me about that life balance again. Once Kevin was diagnosed, I instantly asked should I quit and stay home with him. Dr. Bacot told us not to put him in a bubble and let him live for his own quality of life. While I don't always do the best job at balancing between work and family, I try to remember the important things and put that in perspective. Sometimes the small things matter and sometimes they do not.

"At East Burke, I enjoyed the variety of classes from cooking to accounting that allowed me to learn more about where my strengths were. My accounting teacher, Mrs. Betty Pennell, actually called me after high school graduation to see if I was going on to college or was working because she had been asked for a reference for an office position in accounting for a local industry and thought of me. I was encouraged that I had made that kind of impression and that she thought I should continue on and earn a degree in the field.

"I am also grateful to have some close friends from elementary, junior high school, and college who have been with me every step of my life's journey.

"My position at a place of higher learning reminds me every day that we should all be life-long learners, and I am a firm believer in that philosophy. At this time, I am really busy in my career but have considered a doctoral program or a business analytics program, as data analysis is constantly evolving and how we make data driven decisions is vital for continued success. Perhaps, I will decide to pursue something along those lines. We should all certainly continue to learn and expand our horizons, as we never know what opportunities will arise."




Published February 2020


---


www.wpcc.edu
Western Piedmont Community College's mission is to provide accessible, high-quality education that improves lives and promotes growth in our community.

Our vision is become Burke County's educational institution of choice where exemplary faculty and staff offer cutting edge programs of study in an inclusive environment thereby meeting local citizens educational needs which will foster regional economic growth ~ Dr. Michael S. Helmick.



Home Page