Hillary Rudicill Gills – Class of 2008
Third grade teacher, Drexel Elementary School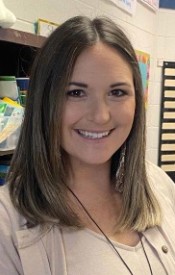 "Education. A word that many think is just about teaching, but in reality, it is much more." With these words, Hillary Rudicill Gills, who currently teaches third grade at Drexel Elementary School, expresses her passion for learning and commitment to her career. During her nine years in the classroom, she has also had experience teaching kindergarten and first grade. "Being an educator has many duties such as teaching the core curriculum, teaching life skills, collaborating with colleagues, communicating with parents, and building relationships with students.


"I am committed to education. My commitment is built on my professional relationships as well as personal relationships with colleagues, students, and parents. Building relationships outside of the classroom is key to maintaining a successful work and learning community. I am committed to having my colleagues, students, and parents see that they are now a part of my community and that we are one unit, a team.

"I enjoy being able to approach each new year as a chance to learn. I have the opportunity to learn lessons from my students, gain wisdom and techniques from other teachers, and observe excellent leadership from various administrators. Working with colleagues that are like-minded motivates me daily to show up for my 'community' and be the best I can be. Connecting and building relations with students and their families is humbling. Having former students or families reach out and share how I left a positive impact is the greatest reward.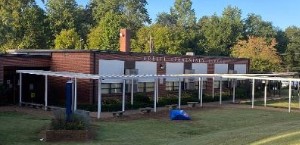 "When I was a child, I always played 'school' with toys and/or other friends. It was always a fun game. Starting in high school, I worked as a lifeguard at the Valdese Recreation Department as well as babysat for a few families. I taught swim lessons at the Valdese Rec for 5+ years. I saw how much I truly enjoyed working with children and knew I wanted to make a career out of it.

"I had several teachers who left a lasting and positive impact throughout my educational career. I always enjoyed coming to school and being a part of a school community. I had teachers who encouraged me to work hard and helped me believe in myself. One of the most influential was my third-grade teacher, Doris Benfield. She always made me feel safe and loved. She made learning fun and engaging. She is an educator that I strive to be like."

After high school, Hillary attended Western Piedmont Community College for two years before transferring to Appalachian State University where she graduated cum laude and received a Bachelor of Science in Elementary Education.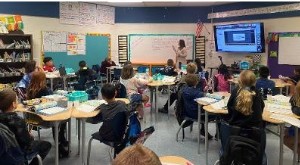 Every profession has its challenges and rewards, and teaching children is no exception. "The two biggest challenges are being able to help certain students because of factors that I have no control over and meeting the needs of all of the students in my classroom. Having a class of 20 students with everyone learning at different rates and in different ways is challenging for just one teacher.

"The greatest rewards of teaching are being able to team with parents and colleagues to provide a safe, nurturing, and empowering learning environment for every student and prepare them to critically think, gain self-confidence, achieve future goals, and always strive to be their best.

"Teaching in Burke County has encouraged me to always try to better myself and be a life-long learner. I am excited to see what my future holds!"

Published October 2022
Home Page