Vicki Gregory Coleman – Class of 1977
Chair, Paralegal Technology Department, Pitt Community College, Greenville, NC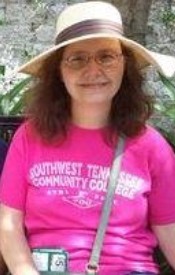 The field of education can take many paths, even for those who did not set out to become educators but found that field later on. Vicki Gregory Coleman is an example. "I am currently the chair of the Paralegal Technology department at Pitt Community College in Greenville, NC. In addition to managing the program, I teach our introductory course plus courses that cover subjects like wills, bankruptcy, and real property. I also provide academic and career advising to our students.

"I enjoy being in the classroom and making complicated things seem obvious. It is very satisfying to me to see an 'Aha' moment occur in a student's eyes. And I love to hear from a graduate that they have found a job that is a perfect fit for them that they want to make a career of. I was inspired to pursue this career because I had previously had a wide range of work experiences, and when this job came open, I felt like all the layers of my career prepared me to teach law to community college students. I had practiced law and supervised paralegals, and I had worked in several jobs where my primary role was to help lay people understand legal concepts and processes, and I really loved that.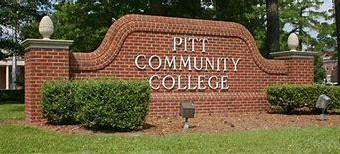 "Of course, the biggest challenge for all of us right now is physical distancing, and college teaching is no different. I teach online only now, and while there are fun aspects of that--such as figuring out interesting ways to demonstrate something on video or in text—nothing can take the place of the immediate feedback of teaching in the presence of students. The highest rewards of my profession are the positive day-to-day interactions with students. I really like the feeling that I am doing something useful for them.

"I attended UNC-Chapel Hill for both my undergrad degree in English and my law degree. When I finished law school in 1984, I worked in a traditional law practice for about five years. I then went to work for the state of North Carolina as a community development specialist. Earning a Certification in Municipal Administration from the School of Government in Chapel Hill provided me with the helpful credentials. My clients were local governments—towns and counties—and I helped them to collaborate with their citizens to make decisions and helped the staff and the citizens understand the legal impacts and options for doing what they decided to do.

"This job was very much like teaching—it was very important that everyone understood exactly what could be done, the consequences of the choices they made, and so on, and it was up to me to help them understand. I also worked for a couple of years with a local literacy organization helping to manage a program for teaching adults to read which also served as a stepping stone to teaching.

"College instructors who are teaching applied sciences (like paralegal technology, computers, construction, automotive . . . ) don't typically have teaching credentials before we start. We learn that aspect of our jobs as we go, and there are lots of teaching workshops, mentorships, and the like that help us do a better job teaching every day. I'm in my fourteenth year teaching, so I have several certifications of that sort.


"Both my mother and my grandmother were public school teachers, and I think that influenced me to value what teachers do. I had some great humanities teachers like Mrs. Lillian Pendley at East Burke, and they encouraged my aptitude for reading and writing, both of which are essential to the law and to teaching. As I tell my students: in the law, words are our stock-in-trade. That foundation has been very important to me. When I started teaching, my first supervisor taught me, 'Students won't care what you know until they know that you care.' That was great advice."

But classwork and studying aren't the only valuable lessons Vicki took away from East Burke. High school has many interests and valuable pursuits to offer. "I still play tennis, so there's that . . . it's a great lifelong sport."

Vicki plans to continue to inspire her students long into the future. "I am about to reach retirement age, but it is my plan to continue to teach indefinitely. I imagine in the next five years or so I will switch from full-time employment to teaching as an adjunct in my program. I may also see if our Humanities department would be interested in my picking up a course in something like critical thinking. I think that would be a fun retirement side-gig!"

Published February 2021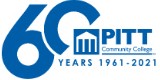 Home Page