Cyndie Hagaman Callaway – Class of 1981
Vice-President of Institutional Advancement,
Thomas Nelson Community College, Hampton, Virginia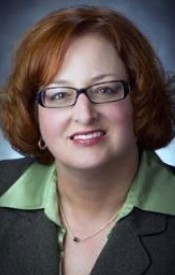 Community colleges play a major role in American society, providing people of all ages and from all walks of life with opportunities to improve their educational status and quality of life.



Thomas Nelson Community College is a public community college with two campuses, one in Hampton and the other in Williamsburg. It is part of the Virginia Community College System and mostly serves students living on the Peninsula region of Hampton Roads, but it also has students from other parts of southeastern Virginia.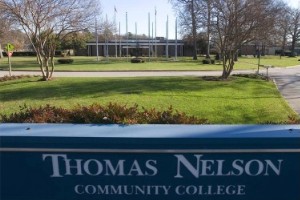 As Vice President of Institutional Advancement at Thomas Nelson, Cyndie Hagaman Callaway works each day to help students achieve. Her responsibilities revolve around three primary areas: fundraising, including scholarships for deserving students who need financial assistance; marketing, which involves media promotion for the College; and working with external affairs involving all aspects of local, state, and national government.

"To date, I have spent twenty-seven years in community college work, and I love it," says Cyndie. "What my staff and I do truly changes lives."

After graduation from East Burke in 1981, Cyndie earned a BA degree in education from UNC-Chapel Hill in 1985 and her law degree, also from UNC-Chapel Hill, in 1989. Following law school, she taught first-year law students and paralegals and practiced law for five years. "During those days, I saw two different worlds. Most of my students at the law school came from privileged backgrounds and were well prepared for higher education studies. But in my law practice, I worked with many personal injury clients seeking workers' compensation benefits. Some of them had serious injuries or illnesses and would likely not be able to do the same type of work again. Many of them did not have a high school education and had little hope of re-employment. So as their attorney, I often connected them with community colleges so they could study for their GED or attain financial assistance to better their education and benefit their lives in the long term.

"When I accepted a faculty position teaching at Western Piedmont Community College and later became Vice President of Institutional Advancement, I saw how different these students were from the ones I had taught before. Most of them had jobs, some more than one. Many of them were parents – often single mothers -- struggling to provide for their families while they sought to better themselves as well. A number of them told me that they would sometimes tape their completed assignments to the refrigerator next to their children's schoolwork to serve as an inspiration. If Mom can do it, you can, too. These were true middle Americans trying to achieve so much with so little, and I became especially interested in helping with their financial needs, primarily through scholarships. My work here at Thomas Nelson is much the same."

"Of all the tasks I do, what I enjoy the most is helping students overcome financial challenges to achieve their dreams of higher education. Fundraising is a large part of my job. Like many colleges and universities, Thomas Nelson has its own non-profit institutionally-related foundation with 501(c)(3) tax exempt status that works tirelessly to raise money for the College and its programs, including that much needed student financial aid. But it's not without its challenges. Because the cost of education at a community college is much less than that of a large college or university, and because a portion of the operating costs comes from the state, many people, including prospective donors, question the need for financial assistance. What they must come to know is that in Virginia the state only pays for 40% of the costs; the remaining 60% must come from tuition. So most of the burden still lies with the students."

"Communicating these issues to donors is a necessary task, but they understand that the success of these individual students only serves to strengthen the local economy and adds to the stability of the community. My personal reward comes when I see these hard-working, much-deserving students walk across the stage at Commencement and receive diplomas. It makes all of the effort worthwhile."

Another of Cyndie's jobs with Institutional Advancement is to coordinate marketing strategies and promote the college to potential students. She supervises the efforts in the various media markets such as radio, television, the college website, social media, and YouTube videos.

It is also her job to work with all areas of local, state, and national government. She explains that the governance of the community college system in Virginia is much different from that of North Carolina. The Virginia system is centralized, with the local College Board serving in an advisory capacity and all major decisions being made in Richmond. Community colleges in North Carolina, such as WPCC, are governed locally, with the Board of Trustees for each college making the primary decisions.

Cyndie says that having a law degree has been a real advantage in her job. "Although I am not currently employed as an attorney, I have never once regretted going to law school. I use my knowledge of the law every single day. It helps when considering risks and liabilities in every situation and has prepared me for every possible challenge in any field I encounter. Plus, the persuasive writing skills that I learned in law school help me in every aspect of my job."

Skills learned while in middle school and high school have also played a major role in Cyndie's development as well as teachers who made a difference. "My mother, Barbara Hagaman, a high school and middle school teacher, constantly modelled for me the importance of education and the value of giving back. I learned from her that students truly are our future."

"Our high school forensics coach, Martha Wetmore, trained my fellow students and me in the art of speech and debate. We participated in many debate tournaments and competitions, and with each one we reinforced our skills and gained confidence. I continue to use those skills I learned in high school every single day. While many people say that public speaking is one of their greatest fears, I can sincerely say that I can make a prepared speech or an impromptu speech at any time anywhere without reservation. If I had not had that high school experience, it would certainly have been more difficult for me to achieve that level of confidence."

"Sherron Prewitt was the teacher who had the greatest influence on me academically. Although at the time, we thought she was 'hard,' her constructive criticism of my writing made me a much better writer. In fact, when I sat for my admissions essay for law school, I was given the task of writing about a teacher that I admired and had influenced me, and it was Sherron Prewitt that I chose."

"Another activity that I enjoyed very much and learned a great deal from was high school musical theater. Our director, Phyllis Garrison, chose challenging yet meaningful productions such as 'Fiddler on the Roof' and 'Brigadoon,' and I not only learned about how to present myself on stage and how productions are put together, but I also loved serving as choreographer for many of the dance numbers. It was great fun, and I made so many lasting friendships."

"In fact, I still use the knowledge I learned from high school theater today. I am the only vice president of institutional advancement in the Virginia Community College System that also manages a 350-seat auditorium on campus. We have a unique and active performing arts program at Thomas Nelson and even offer an Associate degree in Fine Arts. Our group does three shows each year – a musical in the fall, a play in the spring, and a Gilbert and Sullivan operetta in the summer. During a recent production of 'Brigadoon,' I even helped a bit with the choreography, much like I did when we performed the show at East Burke in 1981. Occasionally, I am able to participate in a production. For example, I was in the nun choir in 'The Sound of Music.' Before each performance, I make a curtain speech, often in costume, so I was able to welcome the audience in my nun's habit. At our production of 'Chicago,' although I was not a member of the cast, I made my curtain speech in the 1920's flapper style clothing worn in the play. When we performed 'Beauty and the Beast,' I made the curtain speech first in French and then in English. I give the credit there to Emma Draughn, my first French teacher! We are very proud of our performing arts program. Our theater is also used by the local community for various types of performances such as dance, choral, and orchestral performances. Coordinating these activities is really a joy, and I guess I got that spark when I participated in high school theater."

In addition to these many duties, Cyndie also finds time to give back to the community. She has been an active member of the Rotary Club for more than twenty years. Plus, she serves as Chair of the Board of Directors for a non-profit organization called VersAbility Resources, which serves the Virginia Tidewater area by assisting children, young people, and adults with mental and physical challenges. One of their primary missions is to help these challenged adults find employment. "Many people think that mentally and physically disabled people cannot work, but there is an abundance of jobs out there that are perfectly suited for them. VersAbility Resources is the link between disability and ability."

Cyndie credits her late father, Dr. Robert Hagaman, for inspiring her and giving her a heart for service. "My father served for more than twenty years as an institutional dentist, offering his services to the residents of Western Carolina Center (now called the J. Iverson Riddle Developmental Center). I believe it is important to carry on his legacy of helping others and making our community a better place."


Published December 2019



Home Page