Phrantceena Thate Halres – Class of 1979
Founder and Chair of Board, Coach Tate Foundation;
Author; Consultant; Lecturer; Realtor; Minister; Radio Broadcaster, Jacksonville, Florida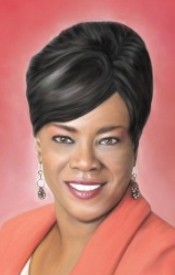 "Pay it forward!" is one motto that Phrantceena Thate Halres keeps in the forefront as she pursues her many passions. Having been successful in business and many other endeavors, she is currently focusing her energy on building and promoting the Coach Tate National Educational Athletics Association Corporation, where she serves as founder and chair of the board. Currently she is supervising the building of the Coach Tate Foundation campus in Jacksonville, Florida. "This location will provide housing and services for children and families who have fallen on hard times. My beloved father, Coach Johnny Tate, was a huge inspiration to so many, and I am placing that same focus on helping people, primarily children, through sports, music, and art. But we will also assist families by helping them find work, providing spiritual counseling, and encouraging them to work toward a better life. So many people need help, and it is our mission to inspire and motivate the next generation, for they are the future of our world."

Phrantceena graduated from Wingate University in 1983 with a Bachelor of Science degree in business administration with a minor in computer science. In 2002 she began working with Duke Energy and then went on to start her own highly successful security company called TPS Global Security. Over the years, the company has changed and is now known as TTDUS (Total Tactical Defence).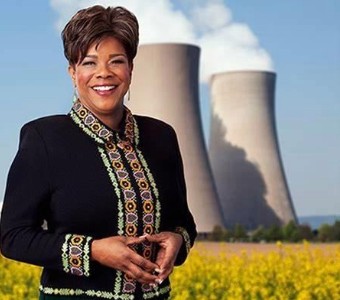 According to their website, TTD is "a full-service, privately held company headquartered in Charlotte, North Carolina, providing a comprehensive scope of high-threat/close proximity safety and security services for the protection of critical national assets and infrastructure including nuclear power, coal, and other energy generating plants, new plant construction sites, and certain government facilities." TTD is considered to be "the nation's first Woman and Minority Owned Business enterprise focused exclusively on critical assets and infrastructure." Phrantceena serves as Founder, Chairman, and CEO of the company, making her unique in the security field. She explains that "In order to keep up with the demands of the twenty-first century, today the focus of our company has expanded to include cyber security, drones, and maritime – air, water, and land. We also are on the cutting edge of green energy endeavors worldwide." Because of her expertise in the field of energy, she also served as a Commissioner on the North Carolina Workforce Development Board from 2008 until 2012, appointed by Governors Mike Easley and Beverly Purdue.

In 2015, Phrantceena authored and published her first book, "Our 6th Sense & Purpose: The Power in Knowing Who You Are." It is the first in a series of books designed to inspire and help people overcome personal struggles and find their true purpose.

Phrantceena has participated in many workshops and training courses. One noteworthy conference in diversity training took place at the Biltmore Estate in Asheville, sponsored by Stedman Graham and hosted by Bill Cecil, great-grandson of George Washington Vanderbilt, the builder of the Estate. Diversity training is important in our modern society because it provides techniques to help us prosper and work together across ethnicities.

"We recently moved the headquarters of the Coach Tate Foundation to Jacksonville, and, since I am working on the design and implementation of the campus here, I was encouraged by supporters to obtain my realtor's license in the state of Florida. As a realtor, I can now help move the project forward more quickly. In 2017, I was blessed to be ordained by God and Licensed as a minister through my home church, Mt. Zion Baptist near Drexel. I believe that I will be able to use my skills as a minister to counsel, guide, and direct the families and youth that will reside at the Coach Tate Foundation campus. I combine my credentials as a realtor and a minister to host a radio program called Empower Family Talk on Praise 107.9 in Jacksonville. God requires us to be good stewards of our real estate, and my program from 9:30 am until 10 am on Saturdays helps families with real estate issues."

In addition to her charitable and business endeavors, Phrantceena works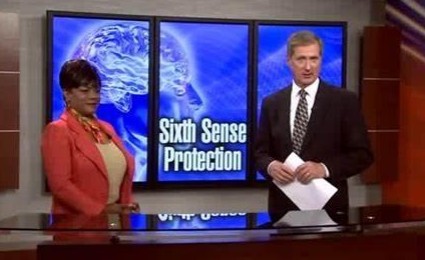 as a consultant and as a sought-after lecturer. She is a Linkedin Business Advisor and has been featured in such media outlets as the Wall Street Journal, Chicago Examiner, Government Security News, Facility Safety Management, Good Morning Arizona TV, and KINGS TV in Seattle. She is a highly respected advocate for security and safety and works tirelessly to educate the public on the many ways that our lives are improved by security. One of her future goals is to attend law school, which she plans to begin soon. Legal training will also help in the success of the Coach Tate Foundation.

"East Burke was a great inspiration to me. I was active in sports, especially basketball and volleyball, and in the Future Business Leaders of America / Phi Beta Lambda Business Sorority. Coach Judy Keever was one of my primary motivators, as were coach Bob Bliss and Barbara Bliss. I loved the open space at East Burke, and I really enjoyed being a part of the family of students there. Growing up in Burke County, I learned manners and consideration for others, and now I intend to pay that forward through the Coach Tate Foundation.

"Many people ask about my name change. My birth name, Francina, means 'freedom and liberation.' In 2004, I was fortunate to learn of the scientific and mathematical ways to balance a name to promote more strength and success. Some people change their names completely, but I decided to change the spelling of my name instead." Considering all the success that Phrantceena has achieved in so many areas, adding strength to her already powerful name may have been one of the best decisions she ever made.


More Information about Phrantceena


Published March 2020



Home Page