Kelly Hayes Wright – Class of 1989
Treasury Manager, CommScope, Hickory, NC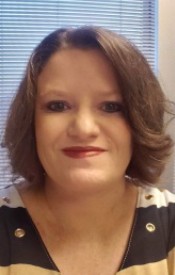 CommScope, Inc., is a major telecommunications corporation headquartered in Hickory, NC, whose mission is to help companies all around the world design, build, and manage their wired and wireless networks. The company's network infrastructure solutions help customers increase bandwidth, maximize existing capacity, improve network performance and availability, increase energy efficiency, and simplify technology migration. CommScope was instrumental in the creation of cable TV infrastructure, the first wireless networks, and the world's first data centers. The company also built the world's first intelligent buildings, which are designed to think for themselves, anticipating the needs of the occupants on many levels, including climate control, energy, lighting, power, and security. (Commscope.com/About-Us/Who-We-Are)

Such a large and vital corporation requires many dedicated and skilled employees to maintain the various departments necessary for operation. As CommScope's Treasury Manager, Kelly Hayes Wright plays a crucial role in the functioning of the business from day to day and from year to year.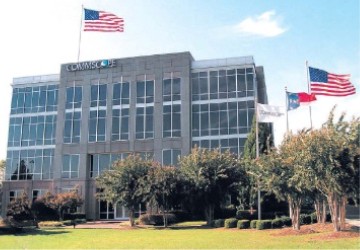 Kelly explains her role. "I and my team of four manage the 500+ bank accounts for CommScope globally. Our team administers approximately 36 different banking portals, and we have to ensure that the users have a legitimate need to have access to the bank accounts. All banking users are audited annually to make sure that they still require the access. We work with local teams to make sure that their accounts have the funds they need to operate on a daily basis. We open and close bank accounts as needed to support the business, and we also update the signatories for the bank accounts. In addition, we maintain our Treasury Management System and do the cash accounting for the US and Canada bank accounts.

"One of our biggest challenges is making sure that all of the signatories are updated, which seems like a never-ending process. As soon as we get most of the accounts updated, someone decides to leave or moves to another role within the company and we have to start all over again. We also must keep up with all of the different regulations and documentation requirements in different countries. Some countries are much easier to work with than others. Typically, the most demanding are APAC (Asia Pacific) and CALA (Central and Latin America) countries."

But the hard work certainly has its rewards. "I enjoy the people that I work with, both internally as well as our banking partners. The biggest reward is getting to know people around the world in all the different regions. There are many diverse cultures, and it's enjoyable to learn about them. It's also really rewarding when we've been working on a signatory update or an account opening or closing that takes months or even a year until it is finally complete."

Kelly's interest in her chosen field began to take shape early on. "While at East Burke, I took an accounting class and realized that I'm really good with numbers. That helped me to make the decision for my course of study going forward. I went to school intermittently, and it took a long time for me to get my degrees. I did it the hard way while I was working full time and having a family. I started out at CVCC with an Associate in Applied Science degree in Accounting. Several years later, I decided to go back to school and get my Bachelor of Science degree in Accounting from Gardner-Webb University. What should have taken me about two years took closer to four because of 'life happening.' I graduated in 2006 with my Bachelor's degree and in the Spring of 2007, GWU called me about joining the Master's program. I originally turned them down, but my husband pushed me to go on. In 2010, I finality graduated from GWU with my Masters of Accountancy." Kelly's advice for young people is, "If you have the option, please go straight to college out of high school so that you can enjoy the college experience and focus just on your education."

Kelly's career journey has provided her with skills that she still uses today. "I started out working in low level accounting jobs while I was slowly getting my degrees. I've worked as an Accounts Payable Clerk, Accounting Clerk, and a General Ledger/ Payroll Accountant and also had a little experience with Accounts Receivable. All of these positions have helped me in my current position because we not only have to do the cash accounting, but we work with local accounting teams, AP/AR teams, payroll teams, etc., throughout the organization. Knowing what the Treasury team does and how it will affect these other teams is important. We have to make sure that what our team does is not going to adversely affect someone else. The last position that I held before I came to CommScope was as a GL Accountant; however, I also did payroll and benefits and worked closely with Human Resources, and the company that I worked for used Systems Applications and Products. Having SAP experience is very helpful; knowing how to do the AP/AR/IE transactions in SAP has helped me in training others.

"I was not originally looking for a career in Treasury. I was working as an accountant, and this position came open with CommScope, a great company that has been in the Catawba County area for a really long time (over 40 years), and I took the opportunity to join the company with the position that they had available at the time, which was a Treasury Analyst."

Even in such a successful and vital position, advancement is always an option. Kelly is currently working toward becoming a Certified Management Accountant (CMA) and hopes to become a Certified Treasury Professional as well.

Kelly's educational experience makes her a great role model for those who may not have the chance to pursue higher education directly after high school. Today's educational environment provides so many opportunities for advancement and development, and she was able to take advantage of these programs. She is a great example of how patience and perseverance can pay off and enable students to attain the credentials to advance their careers.



Published Januray 2020



Home Page