Ashley Hollar Sigmon – Class of 2002
Choral Director, Draughn High School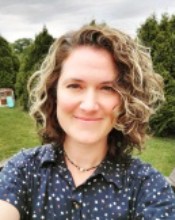 A long tradition of excellence in music education and performance at East Burke High School has led many graduates to pursue careers in the performing arts. As Choral Director at Draughn High School for the past six years, Ashley Hollar Sigmon continues that Cavalier tradition of excellence daily.

"My goal as a Choral Director," explains Ashley, "is to help my students develop confidence in themselves, especially in a time when teens are struggling with mental health issues more than ever. I work hard to create an atmosphere of mutual respect, empathy, and teamwork. My students continue to inspire me every year with how they grow as singers and human beings.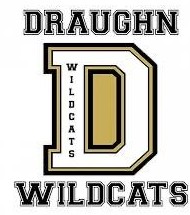 "We have several concerts a year, sing at community and school events, and attend various choral festivals at universities such as Wingate and Mars Hill. Sometimes we take trips to places such as Disney World to participate in education workshops as well as just to have fun together!

"Two of the most challenging parts about this job are fundraising and recruiting! However, getting to know my students and watching them grow as a team and as individuals is deeply rewarding. Each year it becomes harder to say goodbye to my seniors! Being a music teacher allows me to grow deep bonds with my students!"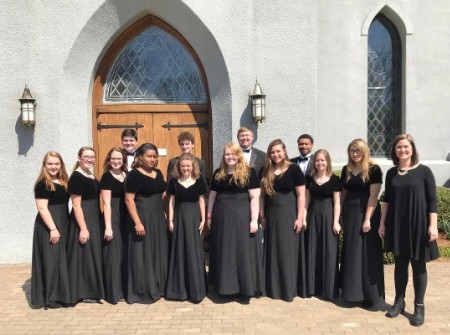 "My desire to pursue music began at the early age of seven when I began taking piano lessons and singing solos at church. I was in the elementary school chorus, played saxophone in middle school band, and joined chorus in high school.

"Elsie Clement, Leonard Brendel, and Renee Shatley were all very influential in my journey to becoming a music teacher. Renee Shatley, EBHS Choral Director, was a huge inspiration for me to teach chorus, and she gave me opportunities to accompany and lead sectionals. Renee gave us such a variety of fun and challenging music. Our concerts were so meaningful and memorable! My favorite memories were in Chamber Singers whether it be on the stage, in the choral classroom, or on a trip to Gatlinburg or Virginia Beach!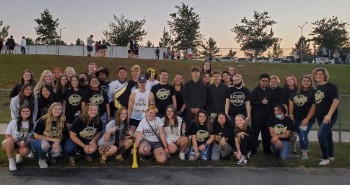 "I also took part in musical theater. Phyllis Garrison, who at the time was media coordinator at East Burke, was also a positive force in my life. She gave me the opportunity to perform the lead role in her production of Rodgers and Hammerstein's Cinderella in 2001, which opened my eyes to what I could do as a singer! I'm so grateful for that amazing experience. It was a blast!

"Other East Burke teachers who impacted me were Lisa Wall, Robert McAdams, Ramona Barus, Susan Rudicil, and Anne Stephens."

After high school, Ashley earned a Bachelor's Degree in Music Education and a Master's Degree in Vocal Performance from Appalachian State University and has taught music from pre-K to the university/community college level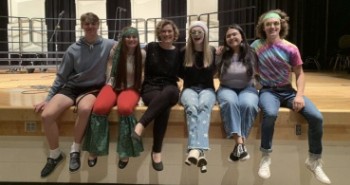 "My first music teaching jobs were at Northbrook Elementary and Norris S. Childers Elementary in Lincoln County. I also worked as a private voice teacher at Kids Make Music in Morganton during that time. I learned so much about getting organized and working with parents and colleagues. I only taught elementary for a couple of years and decided that I wanted to pursue a Master's Degree in Voice. I sang opera at Appalachian State and worked as a graduate assistant teaching voice classes and performing. I was blessed to be able to perform lead roles in operas such as Cosi Fan Tutte by Mozart, Amahl and the Night Visitors by Menotti, and L'elisir d'Amore by Donizetti.


"After I graduated, my husband and I moved to Dallas, Texas, where he attended seminary. While in Dallas, I worked as a receptionist at an Estate Planning law firm. In the evenings, I would go to my second job as a chorister at the Dallas Opera. I absolutely LOVED singing in the opera chorus and was able to train with some amazing teachers and coaches! Being on a professional stage and working with exceptional opera singers was the most incredible experience I've had as a singer. However, we missed North Carolina and decided to move back. It was then I began working as a music teacher at East Burke Middle School. During my five years at EBMS, I really learned how to run a chorus rehearsal, plan concerts, and manage a classroom. It was exciting to have my own music classroom!

"I want to continue to grow my program to the point where I need an assistant choral director! I want to make a lasting impact on the students that come through the doors of Draughn High School just like my teachers and mentors did for me. I want to spread light and love through the music that we perform here and bring the community together. Working with students one on one is also a passion of mine! I would also love to retire early and begin my own voice studio."

Published February 2023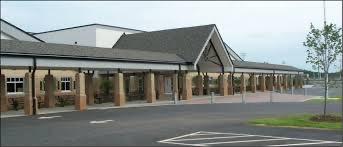 Home Page