Karen Huffman Berry – Class of 1983
Laboratory Manager/Supervisor, Burke County Health Department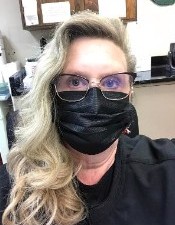 One of the most important organizations in any community is the local health department. Many citizens depend on these agencies, and Burke County is fortunate to have health department staff members who strive daily to provide the finest in public health services. According to their website (www.burkenc.org): "The mission of the Burke County Health Department is to promote and protect the health and environment of the citizens of Burke County. It is the vision of the … Department to be viewed by our citizens as the primary resource for individual, community, and environmental health needs. Our core values are Integrity, Excellence, Collaboration, Innovation, and Respect. Values reflect principles that our Department displays as we interact with co-workers, agency partners, the community, businesses, and the public." The BCHD works "to detect and prevent disease, prepare and respond to emergencies, protect the public from health threats and environmental hazards, evaluate programs, collaborate with our community partners and act as a catalyst for change, and educate our community about emerging and ongoing public health issues."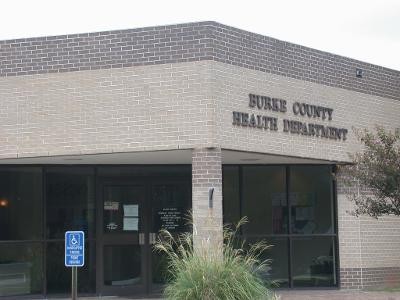 Karen Huffman Berry has served for 24 years as the Laboratory Manager/Supervisor at the Burke County Health Department. "My current duties," she explains, "include lab testing on all clients in all clinics such as maternity, family planning, child health, adult health, primary care, STD, and Covid. The thing I most enjoy about my job is meeting and getting to know all the patients that come through the health department. I have been working there long enough to get to know some patients very well. Some of the babies who have been born through the health department are now coming through there with children of their own.

"I always knew I wanted to work in the medical field, and public health seemed to be where I fit in best. If you work in public health, you certainly don't do it for the money; you do it because you care about your community and the people living in it. The biggest challenge working in public health of course is money. There are a lot of good ideas out there, but county budget is always tight. As far as rewards go, every time I see a client get the help he or she needs or a child look up and smile – that's all I need.

"There weren't many female mentors available in the medical field when I was young, but Mrs. Barbara Temple at East Burke did inspire me to pursue that area if study. She sparked my interest to a level that made me decide to go to Appalachian State and explore the avenues available."

Karen earned a Bachelor of Science degree in Biology and Physics from Appalachian State, followed by a year of residency at Atrium Health in Charlotte (Charlotte Memorial Hospital) in order to become a Medical Technologist certified by the American Society of Clinical Pathologists.

"In the past, I have worked at Atrium Health in Charlotte, at UNC Heath in Morganton, and at Burke Primary Care. Each one of these places had unique benefits, including better pay, than the health department, but I truly feel I am where I am supposed to be."

The Burke County Health Department strives to keep abreast of developments in modern health care and services in order to provide the best care possible to members of our community. "Since I have been at the Health Department, we have expanded the level of laboratory testing we are offering to our community. Most recently we have added the ability to do PCR Covid testing. Also, we are looking into taking some point of care testing into the community so people without transportation can get tested for different things without actually coming into the health department."

Well-trained, dedicated, and experienced personnel like Karen and her co-workers make the Burke County Health Department a great asset to members of the public. Taking advantage of the services offered there brings comfort and care to the people in our area and strengthens the bonds of our community.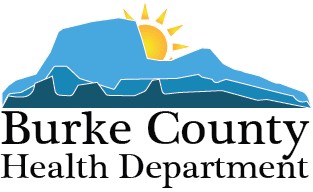 Published December 2021


Home Page