Kelle Barlow Huffman – Class of 1984
Director of Client Services and Registered Licensed Assistant
Southeast Retirement Planners, Hickory, NC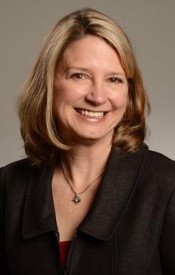 Providing sound financial planning is an important service in today's economy. According to their website, Southeast Retirement Planners, Inc., in Hickory is pledged to provide their clients with "an environment built on sound financial guidance" that is structured around their "individual goals and circumstances." As the Director of Client Services and a Registered Licensed Assistant at Southeast Retirement Planners, Kelle Barlow Huffman plays an integral part in helping clients achieve their financial goals for retirement. "I am responsible for overseeing client relationships for four financial advisors," Kelle explains. "I help coordinate the administrative needs and services required for clients and communicate with them to ensure they are comfortable with their financial plans.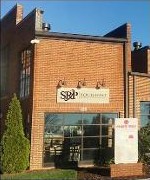 "Some days are very hectic; balancing requests from both clients and advisors can be a real challenge. But I find completing complex projects and meeting with clients to be very rewarding. I am always pleased when I know that the clients are satisfied with the services they receive."

High school experiences were an important aspect of Kelle's life. "I attended Hildebran Junior High, and the combination of all four junior high schools coming together at EBHS was very exciting. I loved all aspects of high school: making new friends, choosing a variety of classes, joining clubs, participating in the band, being a part of the Student Council, and getting to know many caring teachers. I also loved going to football, basketball, and baseball games and cheering (in the stands) for the Cavaliers! Although we were only there for three years, many friendships and memories were created that have lasted a lifetime.

"As a senior in high school, I decided I wanted to work in banking. I started working as a teller in Durham, NC, one year after graduating from East Burke. I worked in the branch for twelve years in several roles before transferring to the Trust Department of the bank in 1997. I enjoyed learning about trust and estates and was fortunate to work for a bank that provided training to develop employees and prepare them to advance to the next level. In 2008, the banking system was in turmoil, and many people lost their jobs. I was fortunate that I was able to keep my job; however, I decided to enroll in Western Piedmont Community College's Associates of Paralegal Technology program. I was able to take classes online and work full time. The paralegal degree that I earned went along with my work in the Trust Department, and I continued to work as a Trust Advisor until 2015.

"As the banking business and the bank that I worked for went through changes, I made a decision to change jobs in 2015 and started in the brokerage area of banking. There are similarities in the two fields; however, licenses are required for the brokerage area. So, I studied for several months and obtained my Series 7, Series 66, and North Carolina Life Insurance License, which led me to the position I'm in today.

"I've had many mentors over my life and career. Betty Pennell in the business department of EBHS was such a caring and encouraging teacher. She was the sponsor of the Anchor Club, an organization designed to help young people practice giving back to the community through service projects. Mrs. Pennell and others played a role in developing philanthropic minded young adults. For me, this mindset carried over into adulthood."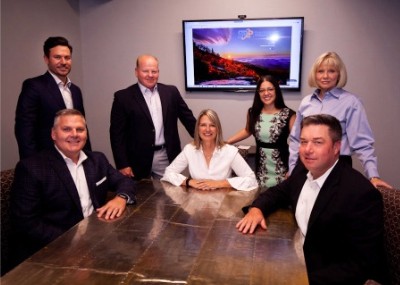 Kelle has made community service a priority in her life. "Over the years I have served on several non-profit boards such as Catawba Science Center, Burke Hospice and Palliative Care, and Burke Women's Fund." She serves as the current President of the East Burke Kiwanis and is President of the Board for the Community Foundation of Burke County, an organization that manages and disburses over $1 million of grants and scholarships each year. "Nancy Taylor, current Executive Director of Community Foundation of Burke County, has been a tremendous encourager and mentor in my adult life. There are many others…I wish I could name them all!"

Kelle's career helping people prepare for a safe financial retirement fits easily alongside her desire to serve the community through her work with non-profit organizations. Her days at East Burke High served to inspire and prepare her for the many roles that she fills today. Therefore, she has only one more suggestion to add: "GO WILD BUNCH!!"

Published October 2020



Home Page