Lydia Huffman Hoyle - Class of 1976
Associate Professor of Church History and Baptist Heritage Campbell University Divinity School,
Buies Creek, NC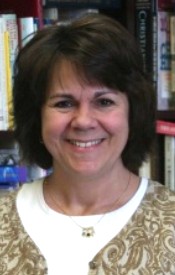 I grew up in Drexel, steps away from the elementary and high schools. It was fun living so close that I could hear the band practicing and dream of joining them one day. As part of a small community, I had the opportunity to participate in marching band and many other activities like cheerleading, clubs, speech contests, and the amazing musical shows that gifted Drexel folks proudly produced.

When East Burke opened at the beginning of my junior year of high school, it was exciting to meet students from the neighboring towns of Valdese, Hildebran, and George Hildebrand. At first, students from each town hung out with folks they already knew, but before long we began reaching out to form new friendships. It was wonderful to experience lots of new opportunities and challenges at East Burke. I didnít want to miss anything, so I joined 8-10 clubs, acted in a play, continued cheerleading, and prepared for college. I also made friends during those years that I continue to treasure.

Upon graduation from East Burke, I went to UNC-Chapel Hill. About the time I picked my major (Special Education), I learned that UNC was closing its undergraduate program in that field. As a result, I transferred to Appalachian State where I received a BS in Special Education. I truly loved college life and began to figure out who I was and what I wanted during my time in Boone.



After a year of serving as a resource teacher at Hillcrest Elementary and Morganton Junior High, I moved to Texas to earn a Master of Divinity degree. Encouraged by some of my professors, I decided to go on to pursue a Ph.D. In 1985, I began Ph.D. work in American Religious History at UNC-Chapel Hill.

While working on my dissertation, I was able to secure my first academic position as an Assistant Professor at Georgetown College in Kentucky. There, I worked with outstanding students and colleagues for fourteen years.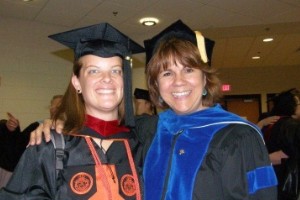 In 2003, my family and I moved back to North Carolina, where I became Associate Professor of Church History and Baptist Heritage at Campbell University Divinity School. It has been such a privilege to work with students from many denominations as they prepare for lives of service in the church and community. I have also had the opportunity to speak and lead retreats for many congregations and contribute to a number of historical books and journals. I donít think I would have ever imagined myself becoming a professor when I was at East Burke, but I do believe my years as a student at Drexel and East Burke helped to prepare me for a full and good career and life.

Published December 2019

Home Page