Gerald Hyde – Class of 1991
Chief Financial Officer, Mitchell Community College, Statesville, NC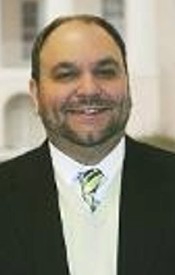 Providing quality higher education depends not only on excellent instruction but also on a secure financial foundation. Having a knowledgeable, trustworthy, and efficient person managing finances is imperative to the success of the institution. Gerald Hyde is such a person and has the important responsibility of serving as the Chief Financial Officer (CFO) of Mitchell Community College in Statesville, NC.

"I am responsible for all financial matters pertaining to the functions of the College," he explains, "including budgeting and day-to-day operations. I also manage the Business Office, Human Resources, Information Technology, Maintenance, Grounds, Housekeeping, Vending, Bookstore, Security, and Construction as well as serving as the Treasurer of the Mitchell Community College Foundation and Endowment for Excellence.

"I always loved math and numbers, so during my senior year at East Burke, I took accounting classes with Mrs. Nancy Clark and Mrs. Betty Pennell. Their excellent instruction affirmed that this field would be a good fit for me, so after getting a degree in Accounting from Lenoir-Rhyne University, I started working for the state as an Assistant State Auditor, and I eventually became the Controller at Western Piedmont Community College and the Vice-President of Administrative Services at Mayland Community College in Spruce Pine. I worked there almost ten years."

While working as a controller, Gerald made the decision to pursue a master's degree, which would open more career doors. Achieving an MBA degree from Gardner-Webb University gave him the credentials to work as a vice-president in higher education, and in 2017 he took his current position at Mitchell.

"I enjoy working with others to make sure the faculty and staff are afforded the opportunity to help students achieve their educational goals. I also enjoy feeling like I am making sure that the College spends taxpayers' money wisely, efficiently, and ethically.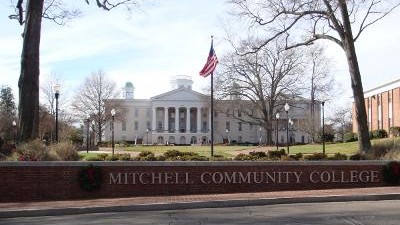 "Some challenges I face are limitations on funding and making sure that we have adequate financial resources to meet the needs of the college while carrying out its mission and vision. I am blessed to currently work for a larger educational institution, where there are fewer funding challenges, making it easier to provide greater opportunities and offer better programs that help students obtain a quality education and career. It is rewarding for me to work with individuals who value my knowledge and experience."

In addition to his high school business teachers, Gerald pays tribute to others who have inspired and encouraged him along the way. "As a personal and professional mentor, my dad, Glenn Hyde, was my lifelong inspiration. He taught me how to work hard, give my best effort, do all things to the glory of God, and be the best person I could be in my home, community, workplace, and church fellowship.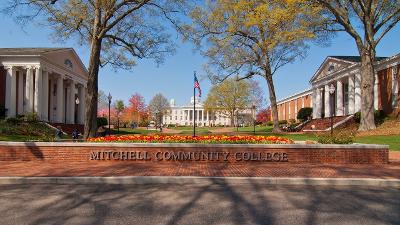 "I also worked with several amazing people who mentored me. Larry Reid was a great mentor when I first started in the Auditor's Office. He offered his knowledge and professional wisdom to me as a young man starting out, and upon his retirement, he gave me a note which I still cherish today. Wes Bunch, the CFO at Catawba Valley Community College, worked with me at the Auditor's Office as well and has continued to be a friend and mentor. We still discuss and communicate how we handle questions and situations that arise related to our current positions. We have been friends and colleagues for almost twenty-five years.

"In addition to career-related classes, East Burke will always be special to me because of the great friendships and memories I made. I enjoyed doing the Relay for Life as a part of the National Honor Society and singing in Concert Choir. I remember the thrill of Friday night football games and watching them with my dad and close friends. From the time I was in elementary school up to my dad's passing in 2005, we went to every single EB football game--home, away, and playoffs.

"I look forward to retiring from the state and using my experience and knowledge of financial management in a ministry. I consider now my First Act, but for my Second Act, I want to build on what I know and give back to others in a Christ-centered ministry that I serve with pure joy."

Published May 2021


Home Page