Jeff Hyde – Class of 1977
Operations Manager, Aesthetic Images Photography, Greensboro, NC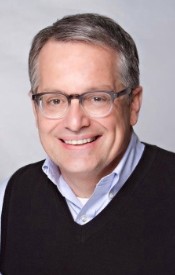 "There is an old saying: A picture is worth a thousand words. I have learned that to be true. I also know that setting up the camera properly and having good lighting, while important, is not all that's involved in making that picture. What I enjoy the most about my job is interacting with people. Helping our clients to be comfortable and relaxed, reducing their anxiety, bringing out their personality – all are key ingredients to good photography." So explains Jeff Hyde about one of his roles as operations manager of Aesthetic Images Photography in Greensboro, NC.

"My wife, who is a gifted photographer and had been busy freelancing, purchased this business in 2006. It was a busy studio with a number of employees. Up to that point, I had spent my career working in many aspects of the hospitality industry. I had graduated from Wake Forest University in Winston-Salem with a degree in history, but I had also taken a number of business courses.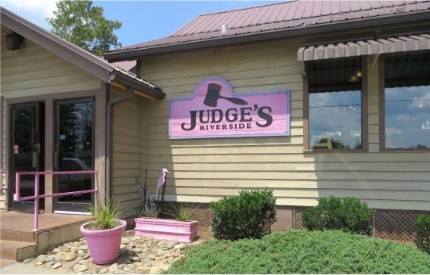 My first full time job after college was as a manager at Judges Riverside Restaurant in Morganton. It was brand new at the time, and I loved working there, gaining a lot of experience. After moving back to Winston-Salem to seek more opportunities, I did everything from managing restaurants large and small to working as a food purveyor for restaurants to opening and establishing the restaurant at a large hotel. I had the experience and the skill set to manage the photography business, so in 2007 we decided that I would come on board to handle the financial and management side of things. It was a good decision.

"Our business has evolved greatly over the years. The invention of the smart phone in 2007 changed the photography industry greatly. Although we have a number of clients who still come in for personal portraits, many people now often make their own. On the other hand, businesses and corporations have a higher need for photos in order to represent themselves in the best light. We often work with law firms, financial businesses, and service organizations as well as small and mid-size companies. We provide whatever kind of photography they need, and we frequently do what I refer to as 'story shots.' These kinds of photos show the employees in action. Instead of paying for stock photos, they find it better to feature themselves and show the public what they do every day.

"Our business motto is 'You're good at what you do. Make sure you look good doing it.' We do our best to help them do just that. We enjoy having a relationship with individuals and families who call on us again and again for both personal and business photography.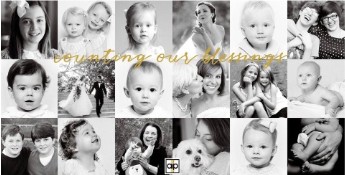 "One interesting aspect of our business is that we have photographed several political celebrities, including Presidents of both parties and presidential and gubernatorial candidates. We plan to do more of the same work with the upcoming elections. We are fortunate that we have not needed to promote ourselves on social media. Most of our contracts come through recommendations. People know that we are discreet and will never embarrass our clients or misuse their images.

I have often told our sons that it's important to 'show up on time and dress appropriately.' That's good advice for any job, and even words that simple can go a long way to promote success.

"We were doing well until, like so many other businesses, we met with difficulties during the financial crisis of 2008-09. We sadly had to let our employees go, but we were persistent and determined and managed to restructure our business. By 2010 we were hiring again and began traveling all over the Southeast working at events.

"We were thriving again when Covid caused us to shut down, and we had to find another way to evolve. We had to close our offices in Raleigh and Greensboro, but since our sons were now grown and had moved out, we had room in our house for our studio and office. Most of our business, however, is away from home. Only a small portion of our clients come to the studio. We do have employees who work there doing post-production and image products. Our services include print advertisements, digital files, billboards, and graphic arts. With a variety of products, we can meet the needs of many types of clients.

"We believe we were able to recover because of our positive outlook. We knew that our challenges were not created by us nor were invited in by us and that we had to figure a way to get through it. We were still able to see the joy that God had provided for us and had faith that our persistence would pay off."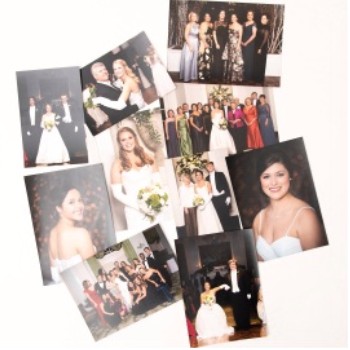 Jeff emphasizes that, although his career choices have proved successful, his special satisfaction has come from other pursuits. "Having been educated in the excellent schools in Burke County, I was unhappy to realize that many of the schools in Guilford County are unsafe and have the lowest proficiency rating of any metropolitan area in the state. So I joined a movement to establish a charter school in east Greensboro. It opened in 2015 with 750 students in grades K-8. The students are mostly low income, 82 per cent are on free or reduced lunch, and only 6 per cent are white. We believed that those children deserved a good education, and I was happy to serve as president of the board for four years. Since then, we have started another charter school with 500 students.

"Additionally, I have helped start a private Christian school at our church that teaches a classical curriculum emphasizing reading, writing, and math skills. This is the first school year, and I am very proud of the efforts we have made to provide these young people with a safe learning environment and a good educational foundation."

In 2013, Jeff was asked to join the prestigious North Carolina Rules Review Commission, a ten-member board appointed by the General Assembly whose function is to review and approve rules adopted by state agencies. Every agency in the state is given the authority to make rules, enforced as laws, but each new rule must be approved by the Rules Review Commission. Jeff is the only non-attorney on the board and was pleased to serve as chair during the 2019-20 term.

"I received excellent guidance and a great foundation during my early years that have instilled in me the values I hold today. Two of the institutions that influenced me the most were the Valdese Recreation Center and Drexel First Baptist Church. My friends and I swam, played basketball, and participated in Mighty Mite football at the Valdese Rec, and these same friends became my teammates at Valdese Junior High and at East Burke High. Those close bonds have stayed with me throughout life. The ministers who guided us at church, Buddy Corbin, Jim Everette, and Denise Childers, were wonderful role models, and I think of their words of wisdom often.

"There were also East Burke teachers who influenced me. I always appreciated teachers who knew their subjects well and presented them in a way that was enjoyable and that offered a good foundation. Dennis Smith, who taught me biology, was one such teacher. My math teacher, Elsie Whisenant, was another. I was in her class for such subjects as calculus and analytic geometry, and I am grateful for the skills she taught. Betty Pennell was a great role model in the business department. We sometimes called her 'Betty Business' because she instilled in us the importance of how a proper business should work. I admired her.

"Our principal, Jimmy Draughn, was a special man. He had known my family for years, and he seemed like family. So when he discovered me doing something that I shouldn't be doing, all it took was one look from him, and I knew not to try that again!

"One of the best experiences I had in high school was participating my senior year in the musical production of 'The Music Man,' directed by Phyllis Garrison. We had a large cast, and it was so much fun. I've always been outgoing and have enjoyed interacting with my classmates and other people around me, so performing on stage only added to that enjoyment. I am grateful that I was able to have so many memorable experiences and would encourage high school students to appreciate and take advantage of the opportunities that are offered."

Memories of his days in Cavalier Country have certainly boosted Jeff's desire to be of service to his community. He has already found many ways to give of his talents, and he will undoubtedly continue to be a strong public servant in the years to come.

Published March 2023

Home Page