Tres Hyde – Class of 2002
Business Applications Analyst, UNC Health Care, Raleigh, NC

Often when we think of health care, we picture doctors, nurses, and other staff members who work in hospitals or clinics, but we frequently do not think of the dedicated and highly trained individuals who keep the scheduling and business portion of the system running smoothly.

As a business applications analyst for the UNC Health Care system, Tres Hyde is one of the people who make it possible for doctors and other members of the health care teams to provide the needed patient care and procedures in a timely and efficient manner. "We help to optimize physician's practices. Whatever they schedule – time, procedures, anything – goes into the computer. We help to make their practice more efficient. We also make it easier for patients to go online and schedule appointments. Our team makes it possible for the user of the technology – both the patients and the health care workers – to coordinate at the right place and time so that the best care can be provided."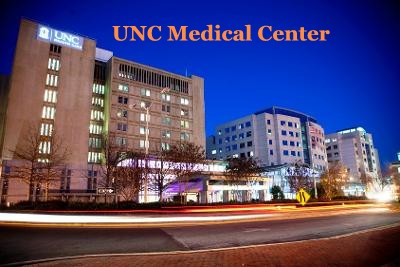 Tres and the other nine members of the team are responsible for the set-up of scheduling systems for all of the departments in the UNC Hospital and all of its affiliates. UNC Health is owned by the state of North Carolina and is based in Chapel Hill, but it provides care to patients throughout the state through its eleven hospitals, thirteen hospital campuses, and hundreds of clinical practices. Over 33,000 employees work for the system throughout the state from Hendersonville to Jacksonville. Caldwell Memorial Hospital in Lenoir is a local facility that is part of the UNC Health system.

"We aren't just providing support for one hospital in Raleigh or Chapel Hill but of all of these facilities state-wide. We are the ones who work in between the programmers and coders who create the software and the end users, who are the patients and the doctors. I know what I do has a significant effect on the healthcare system and the people who need it all across the state.

"One of the major reasons that I enjoy my job is that no day is the same. Every day has its own challenges and rewards. For example, someone sends me something that isn't working or needs another setting. I have always been the type of person who enjoys puzzles, who likes to try to figure out a problem and solve it. Every day I am faced with new puzzles, new problems to solve. It's very mentally stimulating, but it can also be exhausting. The reward comes from knowing that each task has a positive impact on people's lives all across North Carolina.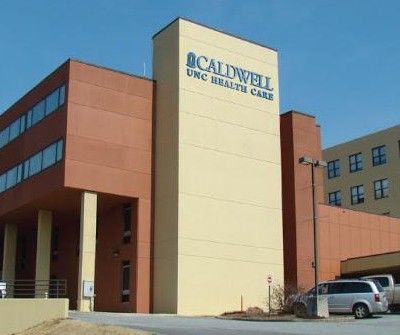 "When I think about my day, the work falls into three distinct groups. First, there are long term projects that may take months to organize and complete. We need to pace ourselves so that we come up with the best plan and test it to be sure it's workable. And then there are the emergencies that scream 'Fix me now!' They may take a while to solve, but they are like a puzzle in need of a solution. And then there are the day-to-day tasks that must be managed in order to keep everything running smoothly. Prioritizing is important, and the most important jobs must be completed first. I refer to these different types of jobs as stones, pebbles, and sand. Some can be completed quickly and routinely, while others take considerable time and thought.

"I especially enjoy the jobs that require some autonomy, including research, problem solving, and creativity. For example, I developed an algorithm in our electronic medical record system that directs patients to the right place for symptom evaluation, respiratory diagnosis, and COVID testing, and as a result we were able to set up testing clinics across the state. Our team also configured departments across the state for vaccine administration."

Finding the type of career that is exactly the right fit sometimes makes for an interesting journey. "I never considered myself to be the typical high school student. I didn't like to do things according to convention and was constantly questioning why something couldn't be done a different way. It took a while for me to decide what I wanted to do as a career. I attended college for a while but was unsure of the path that I really wanted to pursue. So I tried my hand at different jobs. I worked at American Roller Bearing for nearly two years. My time there strengthened my work ethic, but it also helped me see that factory work was too redundant for me. Rather than having a specific way to do things, I preferred being able to organize tasks myself. Having someone watch over my shoulder while I worked was uncomfortable, and I knew I needed to have a career where I was trusted to chart my own path in order to reach a goal. After that I tried a few other jobs including working with my uncle, Jeff Hyde, at his photography studio in Greensboro. I realized that freelance contract work was not something I was cut out for. I needed something more stable but that allowed some autonomy, and I realized finding it might be a challenge. My mother was ill at the time, so I went back home for a while to help out and regroup.

"It was then that I took a giant leap of faith. In 2009, I emptied my savings account, cashed in my retirement, and moved to the Raleigh area where I hoped there would be more opportunities. I lived for a while with a college friend and began doing temp work. I found a job as an intake specialist on the night shift in the emergency room at REX Hospital. I was the person who recorded names, addresses, insurance information, etc. That was when the unexpected happened. I did not know how much I would enjoy working with health care. During this time, I also crossed paths with an old friend from high school, Jennie Bollinger, who l somehow convinced to become my wife. Jennie suggested the idea of studying nursing, but ultimately I decided to go with the technical side. I really liked working in the ER, and for the next almost nine years I worked in a variety of positions there, including being a team leader and a supervisor. But I realized that there was little room for advancement, so I decided to return to school and enrolled at East Carolina University. With a full time job and a growing family, attending university classes was a real challenge, but I earned my diploma in Management Information Systems, which is a Business degree with a concentration in Information Technology (IT).

"My boss knew of my wish for advancement and encouraged me to apply for the job that I have now. He had my best interests at heart, and he encouraged me even though I was a supervisor and he would be losing a good employee if I was hired for the new position. The interviewer was the same person I had interviewed with before I earned my degree. Now with the proper education, I was hired for the job and began work in January of 2019.

"Along the way, I have had a number of people who inspired me, including my wife, Jennie Hyde, who has always been my biggest supporter and the absolute best partner anyone could ask for. It's quite possible I wouldn't have gone back to school without her excellent example of dedication while she obtained her PhD. from NC state in School Psychology. My father, Rick Hyde, has always been committed and driven and has demonstrated a great work ethic. My mother, Robin Hamby Hyde, has always encouraged me to look for the best path to my own personal success and has shown me and others that perseverance pays. They taught me that I have to always do the best I can wherever I am!

"My high school swim coach, T.R. Robinson, was a great guiding force, as was Renee Shatley, my chorus teacher. Being a part of the swim team, singing with the Chamber Singers, and participating in musical theater – all of these activities were so much fun and are great memories. Being a part of a community of students working together toward a common goal is not only rewarding in itself but also instills qualities that can and will be carried into the workplace.

"When I worked in the ER, I was always asking questions of the manager and of my department director. They were great influences because they recognized that I wanted to advance and not only patiently guided me but encouraged me to learn even more.

"My job suits me very well. It has structure, yet I am able to prioritize my tasks and solve problems the way I think is best. Being compensated for the value of the work that I put in is gratifying. My high school senior project was called 'Society's Reliance on Technology: Help or Hindrance?' Although that was 20 years ago and technology has dramatically changed since then, it is interesting to see how the field has shaped my life and how I am can use it to make an impact on people's lives and health. I plan to remain in the health care field, but as our team grows, the possibility of advancement may become an option, and I plan to remain open to explore new and exciting opportunities."

Published April 2021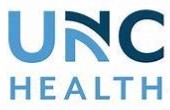 Home Page