Yates Jensen – Class of 1988
Social Studies Teacher, Head Men's Basketball Coach,
Assistant Baseball Coach, Draughn High School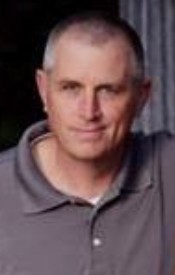 Currently in his twenty-sixth year of teaching, Yates Jensen taught Social Studies for 14 years at East Burke High and is completing his twelfth year at Draughn High. His class duties include American History and AP US History. He has also spent many years as a coach, currently serving as the head coach of the men's basketball team and assistant coach of the baseball team. Over the years he has also coached football, women's golf, women's basketball, and wrestling.

"I have had many great experiences while being a teacher and coach," explains Yates. "I think what I enjoy the most is the interaction with students and student-athletes. To have an influence on young people is a major responsibility. I like to think that I have been a positive role model. I have had many kids who have graduated to come back say that they really enjoyed my class. What inspired me to become a teacher was probably the influence of my parents who were both teachers. It was always neat to see the reaction of former students that they would run into later in life to hear the good things they had to say about them as teachers. I wanted to have that kind of affirmation. Also, I really wanted to be a coach. I played several sports in high school, and, after my playing days were through, I wanted to continue to keep that competitive mindset while helping train young people to maximize their abilities.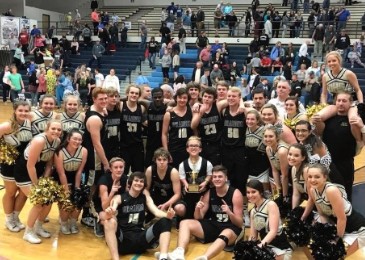 "The challenges are many. There is always the task of trying to be an effective teacher, but even more challenging is the responsibility that we have of caring for students in a variety of ways. We are not just teachers; we are also counselors, mediators, caregivers, advisors, and sometimes just a friendly face for the kids that we see every day. The rewards we have are not really monetary, but the experiences we have with the students. Many of the rewards are intangible, whether it be the look on a child's face when that light bulb comes on and you know that they finally understand what you are teaching them, or the excitement they show when they see their grade after having done well, or just a smile, friendly comment, or high five that you might get while passing in the hall, and especially getting to see them walk across the stage at graduation."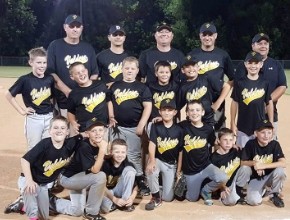 Most people had jobs in their younger years that helped shape their future goals. "While I was in high school, my Dad had a landscaping business on the side which was what my summer jobs consisted of probably from the 5th - 12th grade. This was a great experience for me but also a harsh reminder that a teacher's salary does not provide enough for most families. While in college, I worked at a car wash drying down cars. Both of those jobs were pretty much labor-intensive, and both of those jobs helped me realize that I would value my college education. I graduated from Appalachian State University in 1992, where I earned a Bachelor of Science degree.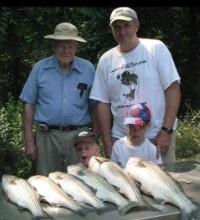 "Other than my parents, who were the main influences on my life and my career path, I also had some great teachers and coaches that were an inspiration to me. While I had many coaches that helped shape me like Wayne Fletcher in football and Rick Ogle in basketball, the biggest influence was probably Albert Huffman. He was an assistant football and assistant basketball coach when I played. His passion for the game and love for the players was extraordinary. He was a huge influence on how I have tried to treat the players that I have coached.

"Several teachers had an impact on me. Lucille Bond taught me how to be persistent. I finally made an A in her Math class in the last quarter of Senior year after having her class every year for three years and never making better than a B. Lynda Massengill helped me develop an appreciation for English. Jim Hipps and Jerry Murray also helped me appreciate the Sciences.

"My three years at East Burke were very enjoyable, so much so that I wanted to go back there to teach. It was kind of strange when I went back to be able to work alongside many of my former teachers who had now become my colleagues. I had many good teachers and developed many close friendships while there. Athletics probably had the biggest impact on me as I was able to share a lot of good times with my teammates who I see occasionally and can talk about the 'glory days.'

"I'm not sure what the future holds. I am just a few years away from retirement. I was fortunate enough to be elected to the Rutherford College Town Council for two terms, which was something that I enjoyed. I just had to give that up because of the demands of teaching and coaching. But having taught Social Studies for so long, I may look to go back into local government in some way."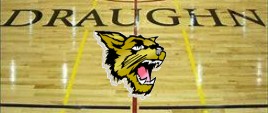 Facebook link: facebook.com/yates.jensen


Published April 2020




Home Page