Lisa Keller Wall – Class of 1988
Educator, Instructional Coach – Burke County Schools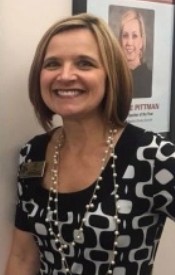 "To teach is to touch a life forever." This quote has always resonated with me because it describes the important and life changing work that I do every day. My path to arrive at my lifelong career as an educator is one that started when I was very young--playing school with neighborhood children and teaching my homework to my stuffed animals in my room. I decided to teach English after being inspired by my high school English teacher, Mrs. Lillian Pendley, at East Burke High School, who encouraged me to think deeply, to write creatively, and to believe in my abilities. I was also inspired to use my creativity in drama and music to enhance my teaching skills by Phyllis Garrison and Jim Williams, as they coached and mentored me to perform the lead role in the musical Cinderella during my senior year in high school. After I graduated from East Burke in 1988, my path continued through college at UNC-Chapel Hill when I changed my major from pre-med to education because I felt a calling to work with young people and to inspire them with that spark of passion for learning that others nurtured and encouraged in me. In my 26 years working as a high school English teacher, my vision and passion for education has continued to grow and develop because, for me, teaching's focus has never been about my own agenda, but about finding and meeting the changing needs of my students. These past 26 years have involved many joys and some disappointment, but through each day, my desire has always been to help students succeed and to place that love of learning in their reach so they can achieve their dreams.

I received my bachelor's degree from UNC-Chapel Hill in 1992 and my National Board Teaching Certification and Academically Gifted certification later in my career. In 2017-2018, I was chosen as the Teacher of the Year for Burke County Schools and the 2018 Northwest Regional Teacher of the Year for North Carolina. This honor has given me many opportunities to meet with educational leaders and politicians in North Carolina, to network with talented and dedicated teachers across our county and our state, and to advocate for ways to recruit new teachers into the profession and adopt policies in our state to help students reach their highest goals and potential.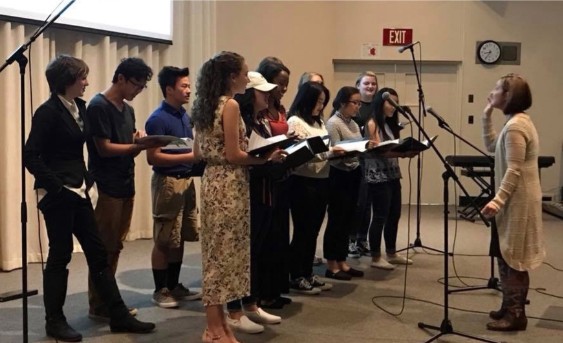 During my years in education, I have taught in both Forsyth County and Burke County. I started my teaching career at North Forsyth High School, where I taught for five years. Then, after my family moved back to Burke County, I was honored to teach and serve as the co-chair of the English department at my alma mater, East Burke High School, from 1998-2008, and to help open up a brand new school as the English department chair, J.C. Draughn High School, in 2008. After teaching there for a year and a half, I had an opportunity to continue to develop my teaching skills at an innovative high school, Burke Middle College, on the campus of Western Piedmont Community College. I taught there for almost 9 years as the 11th and 12th grade English teacher, volunteer chorus director, and senior project coordinator.

Last year I took a new position with Burke County Public Schools as an instructional coach for middle and high school English classes. It was exciting and a little terrifying for me to leave my classroom and my students after so many years to work with other teachers in many schools. In this role, I work in all the middle and high schools in Burke County, as well as mentor beginning teachers as they complete the first three years of their careers. It took a leap of faith to try something new and to give up the comfort zone I had established for over 20 plus years, but it has been so rewarding to work with students, teachers, and administrators in this new position and to have a chance to help make education better for students around our county.

The field of education involves many challenges but also many rewards. The needs of students today are greater than ever before. Many need emotional support, extra academic help, a warm and nutritious meal, a stable living environment, guidance on future career paths, assistance navigating family difficulties, and a safe school environment. These needs require a willingness to change--to change policies, to change teaching methods, and even to change our perception of education so we can change students' lives for the better. The rewards I reap from teaching continue to multiply every year as I work with students and now also with other teachers in my new role. I get the pleasure of sharing a subject I love with others to inspire them to appreciate it as well. I also feel pride and joy as I watch the students I have taught succeed by being accepted into great universities and by gaining employment in many different fields. The most rewarding benefit of teaching for 26 years is the satisfaction of knowing I have impacted students' futures by pouring into their lives through my teaching and relationship building.

I have always believed that teaching is a calling, not just a profession. For me, teaching is truly a "work of heart." As I continue on in my career, I am excited by the new opportunities I will have to inspire beginning teachers with my passion and excitement for education and to encourage veteran teachers to persevere in the important work that they do each day to help students reach their dreams. No matter how my role may continue to change, I will always devote my life to making a difference in the lives of young people and to improving the quality of education in Burke County and across North Carolina.
A Work of Heart
By Lisa Wall

Great teachers know great teaching can't be learned
In books or even from advanced degrees.
By hard work and reflection it is earned,
By teachers with commitment to succeed.

Great teachers know that students' needs come first.
They craft their plans with effort, time, and care.
They dedicate their lives--through best and worst.
Their love of learning they will always share.

Great teachers feel excitement, joy, and pride
When students reach their dreams and find success.
They offer wise advice and help to guide
Their students to achieve their very best.

Great teachers inspire students from the start.
Great teaching really is a work of heart.