Gretchen Lane Costner - Class of 1981
Executive Director, Waldensian Heritage Museum, Valdese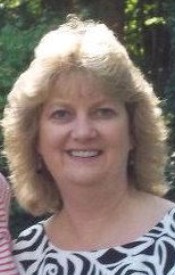 The Waldensian Emblem – "Lux Lucet In Tenebris" (Latin for "The light shineth in the darkness") -- these are the words my Waldensian ancestors lived by, and they still stand true today. I remember these words daily while giving tours of the Waldensian Heritage Museum, telling of the struggles that so many endured for hundreds of years to give us hope, faith, and freedom that we take for granted today.

I have served for nearly twelve years as the Executive Director of the Waldensian Heritage Museum. I enjoy sharing the Waldensian history with our many guests from all over the world! From small families to large tour groups of students or adults, it is always different touring throughout the museum. We have visitors from all over the United States and the world -- South America, France, Germany, Italy, just to name a few. It's amazing that people from so far away come to visit Valdese just to learn more about the Waldensian heritage. We are the only Waldensian Museum in North America! Many Waldensian people migrated throughout the United States to other cities and communities such as Chicago and New York, but those were places that were already established. What makes Valdese unique is they settled on undeveloped land and had to start from the ground up building homes, streets, stores, and farms, as well as creating jobs.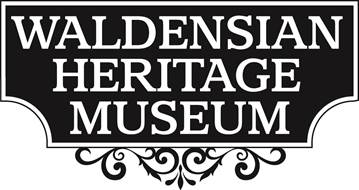 I have many different job titles: curator, marketing director, gift shop buyer, volunteer coordinator, librarian, preservation specialist, Historical Committee chair, tour scheduler, public speaker, and maintenance person! My duties change daily, so the job certainly stays interesting.

This is not a career I had ever imagined; it is a career I fell into, and I am so glad I did. History was not my favorite subject in school, so for me speaking to people about the history of the Waldensians and the town of Valdese is very ironic. Growing up in Valdese, living here most of my life, and being from a Waldensian family gave me the background that I needed for this job.

I was educated at WPCC, Appalachian State University, and the American Business & Fashion Institute of Charlotte (later to become the Art Institute) where I earned an Interior Design degree. Both the business and design areas of my education provided me the skills to be successful at running the museum and the gift shop.

The biggest challenge I have faced in this career is that I have had to design and create my own job description. There was no manual, no one to train me, no one to follow or mentor me. I had to figure it out and learn as I went. But the rewards are so great. The fact that my job changes from year to year makes things very exciting. For example, 2018 was the 125th Anniversary of Valdese, and I assisted in leading a committee of 14 in planning over 9 events that were held throughout the year to commemorate the Quasquicentennial celebration. These events were attended by people from all over the United States and other countries. It was truly one of the best years yet!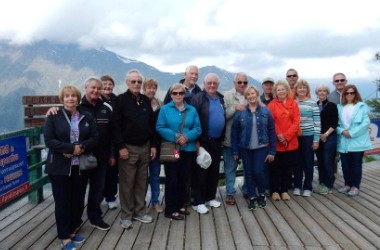 One of the most exciting parts of my job is being a travel guide to the Waldensian Valleys of Italy. So far, I have led over 100 people to tour the many sites and villages of the Piedmont region of Italy to see the homeland of the Waldensian families. I am currently planning my fifth trip in 2020 for 38 people; it will include a new country for me, Germany! I love sharing this history with so many people on the actual grounds where many historical events of the Waldensian history occurred! The trips require a year of planning for lodging, transportation, meals, tour guides, fees -- the list goes on!

For 10 years, I have been a member of the Rock School Arts Foundation, where I serve as treasurer, and I have been a member of the Valdese Pilot Club for 20 years. In addition, I serve on the Valdese Tourism Board, Public Arts Commission, and 125th Anniversary of Valdese Committee. I also served a term on the Burke County Tourism Development Authority Board, as well as belonging to various committees of the Waldensian Presbyterian Church.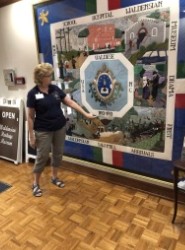 Before I became director at the museum, I had other work experiences. I started my first job at Lazarus Clothing store in Morganton during my college years. I continued there for many years learning the retail field. I started wrapping presents during the holiday season and from there they kept me for years as I worked in various areas throughout their business. After college, I bought an Interior Design business in Morganton, The Carriage House Carpet & Drapery. I continued with residential design until an opportunity opened at G&G Art and Frame as the Buyer / Designer for their company. During the 90's, G&G was the largest gift and accessory store in Burke County, also serving the southeastern states with pictures and framing materials. During my 15 years at G&G, I worked in both the retail and wholesale capacities. Throughout the year I traveled to gift shows purchasing merchandise for our retail accessory store. Also, part of my job was to design framed pictures for the wholesale industry that were sold to stores, hotels, restaurants, etc. Not only was designing them my job. but purchasing all the components for the pictures and pricing them to sell in a competitive market was a challenge.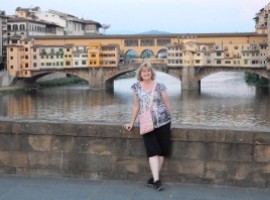 Many high school students don't realize it at the time, but clubs and other activities do shape who we become. All of my extracurricular activities at East Burke have served me in my adult years in some capacity. I was especially close to Mrs. Anne Stephens, who encouraged me to be on the Yearbook staff my senior year. It is great to be able to look at the Equestrian 1981 yearbook and remember laying out pages, getting club/team pictures together, and writing copy that my fellow classmates can still enjoy years after graduating. Other teachers that I have fond memories of during high school are Betty Pennell, Sherron Prewitt, and Kathryn Siphers. My days with Miss Siphers in marching, symphonic, and concert bands taught me so much about reading and playing music as well as how much dedication it takes to participate in band. In my opinion marching band should count as a Physical Education requirement!

Being in Anchor and Interact Clubs gave me the insight to see how service to our community is so important. Today being in Pilot Club, I continue to help serve our community in a variety of ways. I also enjoyed being in the Ski Club and Latin Club and serving as a homeroom representative. Participating in drama was so much fun, something that made me come out of my comfort zone. I participated in three musicals – Oklahoma!, Fiddler on the Roof, and Brigadoon. Having a large part was not something that interested me, but getting a small part and helping behind the scenes gave me an appreciation for theater that I had not experienced before. Thank you, Phyllis Garrison, for your dedication to the Arts / Drama world and sharing your enthusiasm with so many students!

I enjoyed being on the Tennis Team, but I was more of a cheerleader than player. It goes to show you don't have to be great at a sport to enjoy it and still come away with many fond memories of the group of ladies on the team and Ms. Judy Keever as our coach.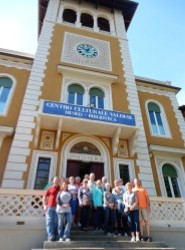 Mrs. Jewell Bounous has been a mentor of mine after taking my current position with the museum. She has served as chairman of the Historical Committee of the museum for many years since she retired from teaching. Before I was hired as executive director, she played a vital role in the running of the museum and the development of the archives, and she has been a huge support for me in this job.

A special sports memory from my senior year was archery class with Coach Larry Huffman. I needed one more PE credit for my senior year, so archery is what I chose. At two different times during that year, I had foot surgery, which required me to be in a wheelchair and on crutches for many weeks both in the fall and spring. Since I was not able to stand very well or balance enough to pull a bow, Coach Huffman said I should not take archery. So I told him my predicament and said I was able to show him how determined I was to pass the class. On one of the first days of class, I got up, grabbed a bow and arrow, and shot a bullseye first try! The surprised and shocked Coach said, "Ok you passed the class!" Little did he know I had taken archery at camp for many summers prior to attending EB. It's an amusing story now, but to me it is an experience that I remember that taught me not to give up. If I have a will to do something, I will find a way!!!

The Waldensian immigrants and their descendants have treasured their heritage and their motto, "The light shineth in the darkness." It is my privilege to continue to serve both the past and the present at the Waldensian Heritage Museum. I hope that with strength and determination, I can in my way carry on that legacy and help protect it for future generations.

Published October 2019

Home Page