Tal Link – Class of 1980
Dentist, Morganton, NC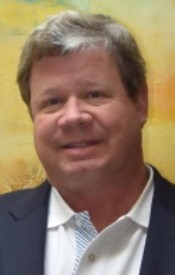 Good dental health plays a major part in one's general health and well-being, so the role of dentistry in our society is an important one. Tal Link, professionally known as Dr. William T. Link, provides a variety of dental services to the people of Burke and surrounding counties.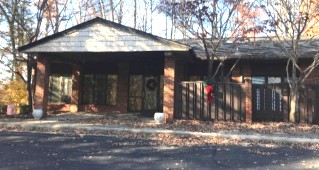 "I practice general dentistry," says Tal, "with an emphasis on restorative and cosmetic dentistry. I like to stay on the forefront of dental technology. For example, we were the first office in this area to utilize a digital scanner and to provide laser dental procedures. I enjoy making changes in people's lives – changing smiles, eliminating pain.

"I also have a strong focus on sleep apnea treatment. Most sleep apnea is undiagnosed and according to the Center for Disease Control is a true epidemic in the United States. Untreated, it causes serious medical problems, even death. So, I am passionate about treating these patients."

High school memories loom large for him as they do for many graduates. "Most of my memories of East Burke High revolve around the friendships and good times we shared. I worked at the Tastee Freeze when I was in high school, and I still enjoy a good cheeseburger! I had one teacher at EBHS (she knows who she is!) that would never give me an A on a paper. She once gave me a B+++! (True story!) I always remind her of it if I see her around town.

"I knew from my science classes early on that I wanted to do something in medicine/dentistry. I enjoyed working with my hands, and the artistic elements involved in dentistry appealed to me. While still in high school, I shadowed several local dentists. Dr. Steve Sudderth had a great deal of influence on me as did Dr. Jerry Carter."

Tal received his Bachelor of Science degree from UNC-Chapel Hill in 1984 and his Doctor of Dental Surgery Degree from the UNC-Chapel Hill Dental School in 1988 and then wasted no time setting up his local practice.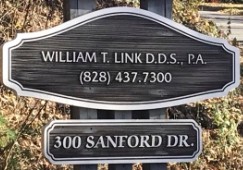 "It is challenging to run a business as well as be a provider, plus being 'on call' 24/7-365. But the rewards lie in having patients that we think of as family. My staff has been with me for many years, so our practice is like an extended family. Many of our patients have been with us for so many years that we have seen them have kids and then their kids have kids. It makes me feel old!"

Tal is active in many professional dental organizations including the American Dental Association, the North Carolina Dental Society, Western Piedmont Dental Society, American Academy of Dental Sleep Medicine, and Academy of Laser Dentistry and is a Member of 3D Dental Study Club.

He also serves as an Adjunct Professor of Operative Dentistry at UNC-Chapel Hill and is seriously considering spending more time teaching there.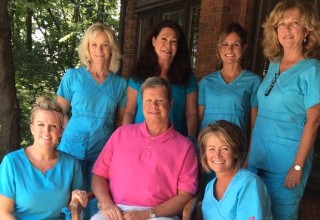 He firmly believes in the value of continuing education to advance his level of skill and knowledge in order to expand and continually improve the services he provides. Consequently, he annually exceeds the number of continuing education hours required by the State Dental Board of Dental Examiners.

Our medical and dental care providers play such an important role in our communities and in our society. Knowledge, dedication, and compassion have made Tal one of the many who have earned the respect of our citizens and have contributed to the quality of life experienced in our area.

Published December 2019

Home Page