Kelly McCray – Class of 1975
Business Architect, Retired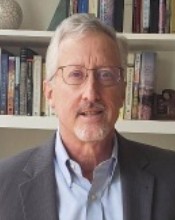 I've been retired for five years, which has given me some time to reflect on my career. I worked for a variety of companies with different job titles, but the essence of these jobs was similar. My primary role was to map out the specific operations of the organization and examine them to see how they could be improved through new technologies, better alignment of people's jobs, or by streamlining the process to be more efficient. My role was frequently a bridge between technology departments and business operations. In today's job market this career is commonly called a Business Architect.

One of the most compelling aspects of this role was being able to model future scenarios: what would happen if we adopted a certain new technology platform software system or combined business functions in a new way? What would be the impact of these changes on other parts of the business? What are the risks involved with making changes? I did this at a time when e-commerce was emerging, and the way companies interfaced with customers was very different than it is today. So being part of a team that analyzed how to use technology to improve business functions and the customer's experience was both exciting and challenging.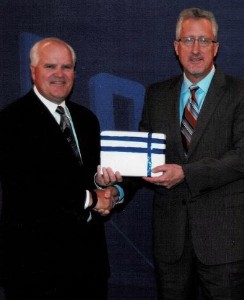 For the last twelve years of my career I worked for Lowe's, the home improvement company. For context, my tenure there included Hurricane Katrina and a housing boom, a financial crisis and housing implosion, and a realization that the internet and a change in consumer preferences posed a real threat to traditional brick and mortar retailers. These macro factors created the need for change on a lot of fronts. I led a team that maintained a high-level model of how the company operated. This model was used to assess the impact of future initiatives as well as a variety of compliance and governance purposes. Prior to that I worked as an Enterprise Architect within their Technology group doing a similar job, but with more focus on how all the technology pieces fit together. Without getting into a long-winded resume recitation, I had similar roles at U.S Bank prior to joining Lowe's that also focused on the best way to match up technology enablers with improved business processes.

One of the most rewarding aspects of this type of work is watching the lights come on when people see that "ankle bone connected to the knee bone" connection between parts of a business challenge that weren't readily apparent. Much of the success or failure of this work depends on the ability to break down complex and interrelated systems into manageable chunks. The need for this type of top-down systematic analysis may seem obvious but it is often overlooked – there is a natural tendency to want to jump to the solution and simply "get some new software" and try to automate a process that is fundamentally flawed.

The challenge of this work (as in many professions) is convincing people of the need for change and helping them prepare properly for the transition. The impact of change, particularly when it has multiple dimensions, is often underestimated. I learned (sometimes the hard way) that you can never communicate too much or assume that people will just "get it." One key aspect of change management is having a clear understanding of what success looks like, and how it will be measured. If you are interested in pursuing a business career, I would strongly encourage you to become familiar with the Six Sigma DMAIC framework (Define, Measure, Analyze, Implement, and Control.) Almost all organizations now (including non-profits) have adopted some type of process improvement methodology.

From an advice standpoint, I would stress the importance of so-called "soft skills" to ultimate career success. The technical aspects of our professions are foundational and can't be taken for granted – but I think of them as necessary but not sufficient. Working in large corporate environments is a negotiation process: being a clear communicator, learning to set an agenda and run an effective meeting, maintaining focus on the real business problem rather than 'shiny object' side issues, and building a reputation as an honest broker of ideas are all essential.

Again, with the luxury of hindsight, one lesson I learned is that when you stop working you might discover that you weren't nearly as important or indispensable as you thought you were! Having meaningful work is important, but so are family and community. The things I remember most fondly about my career are the teams I had the privilege to be a part of and the battle-tested relationships that lasted through job and life changes.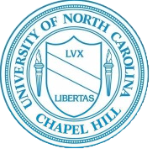 One of my favorite axioms is that "luck is when preparation meets opportunity," and I think my career reflects that. After finally finishing up my business degree at UNC Chapel Hill (my standard joke is that I finished in only three terms -- President Ford's, Carter's, and Reagan's), I was hired by a small computer software company in Rock Hill, S.C., as part of their first group of college recruits. I had only taken two computer science classes (using punched cards) in school, but thanks in part to scoring well on a seemingly random 15-minute IBM programmer aptitude test, I got the job. The company specialized in smaller distributed systems and was interested in doing more with the IBM personal computer that had just been introduced in 1981.They basically locked me in a room with one and said figure out how this thing works. It was a great introduction to computing because at that time there wasn't any database or spreadsheet software for the PC so anything you wanted to do you had to code yourself in Microsoft Basic or Assembler.

The first real application I developed was an incentive payroll system for Parkdale Mills that calculated incentive piece work wages at textile plants (with some pretty darn complicated formulas) and produced a floppy diskette once a week that was then sent to their corporate office for payroll production. I did most of the work at their plant in Lexington, NC, and remember a lot of late nights and barbeque sandwiches. Later on, the output files were transmitted via modem, but the core programs remained in use for a number of years. The point of this nerdy narrative is just to illustrate how much technology has changed over the past 40 years!

After a year or so, I transitioned to work on a software package for capital equipment dealers and began to spend a lot more time on-site at client locations. I found out that I liked working on the business problems they were trying to solve more than the actual programming of the solution. Not long after that, the second big break of my career happened – the managing director of the software company left and went to work for a Big 8 consulting firm. Within a few months, he asked me to interview for a staff consulting role there.

When I took the job, it was definitively a baptism of fire as I was exposed to a lot of new industries and had to learn the nuances of working with senior executives as a relatively young man. The expression "fake it 'till you make it" might well apply here. I found out that I liked many aspects of this work: the short, high-intensity nature of the projects, the excitement of client presentations, and the gratification of being a trusted business adviser. In three years, I was promoted to manager and began entertaining thoughts of becoming a partner.



I had the opportunity to be behind the scenes during some major business transactions (including the RJR–Nabisco merger), and it wasn't always a pretty picture as decisions about people's livelihoods were made rather quickly. At one point as a manager there, I had concurrent projects in Charlotte, Atlanta, Miami. and Buenos Aires, Argentina – often I would wake up in a hotel and need to take a minute to remember where I was. I began to rethink the long-term viability of this type of lifestyle as I experienced firsthand the strains it brings to your personal life and the difficulty of sustaining any interests outside of work. I also saw my partners struggle with the same issues. The consulting industry was changing quickly (and the partner track with it) as the firms started to merge and re-align. I will always be grateful for the experience and exposure that time gave me but was also happy to move on.

After that, I went to work as an MIS Director for one of our clients and later worked in the same capacity for a manufacturing company while my wife was in graduate school. When she finished graduate school, I made my first foray out West (Oregon) which is how I ended up at U.S. Bank. While at U.S. Bank, I was focused mostly on process reengineering type projects which basically advocates blowing up the existing process and starting over -- an effective approach in some situations but also rife with unintended consequences. My time there also included working on several mergers and acquisitions, both as the acquirer and the acquired. I'm happy to talk with anyone in the EBHS community who is on a career path in the business process or technology disciplines. Just reach out to me via LinkedIn. It occurs to me that many of the jobs I held during my career didn't exist when I was in high school (or if they did, I didn't know about them). The same thing is likely true today – the important thing is being committed to life-long learning and having a willingness to try new things.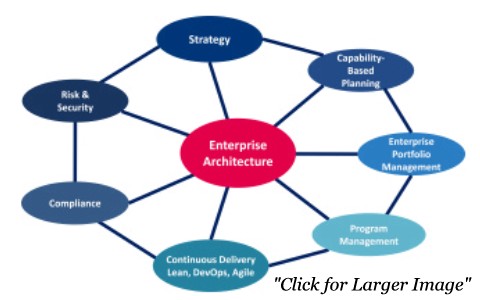 Ongoing training and education are important in the business and technology fields. In addition to the Bachelor of Science in Business Administration from UNC-Chapel Hill, I took Enterprise Architecture training in the TOGAF and ArchiMatemethodologies, Business Process training in LEAN/Six Sigma and Process Reengineering, and training in the SERVE leadership model and Change Management.

I have many positive memories of East Burke and my experiences there. I must say that being in the first class at East Burke felt like a bit of a whirlwind – we all knew it was coming, but the differences took some time to get used to. Most of us had spent 11 years in our respective community schools. Being on a closed campus with open classrooms was a big change. I remember thinking, "Wow, this is what the spaceship looks like inside…" Some of my classmates have told me over the years that they would rather have finished at their original school or spent three years at East Burke, and I totally respect that. But somebody had to go first, and the thing I remember is how hard the faculty and students worked that year to create a new identity and sense of place.

A lot of that started with Jim Draughn, our principal, whose personal touch and integrity have carved out a well-deserved educational legacy in Burke County. Looking back, I also think about how different it must have felt for all the teachers and coaches as well. We had to learn together how to operate outside our comfort zones. There were some growing pains, but having the opportunity to choose the school's colors, mascot, and songs and to take the first steps towards establishing tradition was a unique (and gratifying) experience.

Several teachers at East Burke had a lasting impact on my life. I would start with Jim Williams, who inspired a life-long love of choral music. The thing I remember most is his passion for his work and commitment to excellence. I still can recall the excitement of having him walk into a hushed room after a choral competition and dramatically announce: "Superior!" Another important influence for me was Lillian Pendley, whom I had for multiple English classes. She encouraged (prodded at times) me to be creative and pursue an interest in literature and poetry when the teenage boy in me thought that wouldn't be seen as cool. I am grateful for Larry Huffman, Sr., whom I had known since I was a small child, for being a father figure and letting me know he had his eye on me when I was straying too far from the "straight and narrow." I also appreciate his namesake for being a surrogate brother and life-long friend. And I owe a note of thanks to Robert and Barbara Bliss for four years of patience with and encouragement for a near-sighted kid who couldn't play basketball or speak French all that well.

Another teaching moment for me at East Burke happened in Jerry Murray's excellent physics class. When asked a direct question, I cheekily responded, "It's all relative." Without missing a beat, Mr. Murray said, "So's your cousin, now answer the question…" It was his way of letting me know that I wasn't nearly as smart or clever as I thought I was. In a similar vein, I learned a a valuable lesson in humility from my classmate Roger Fair. (As an aside, I enjoyed reading Roger's recent perspective on this site about our inaugural year at East Burke.) We ran against each other for Student Body President, and he beat me handily. He was the right choice because he put the work in and made a good speech, and I did neither. The lesson learned for me was that if you want something, you need to work for it, not just throw your hat in the ring and expect to win.

It's hard for me to wrap my mind around the fact that the 50th graduating class is currently walking the halls at East Burke. It just doesn't seem that long ago since my class marched across that gymnasium stage. I remember being nervous that the graduation speaker I had invited, Congressman James Broyhill, was running late. Jim Draughn told me not to worry, he smiled and said, "if he doesn't show, I'll just break out the old 'crossroads' speech." I was honored to have been chosen as the first senior class president at EBHS, and it means even more to me as the years go by. (And yes, I have forgiven my pal John Bounous for that water pistol dousing during graduation rehearsal.)

Now that I am retired from full-time work, my time has been spent volunteering, traveling, and pursuing interests (particularly music) that I didn't make enough time for while I was working. There are a couple of areas I am focused on as a volunteer. One is furniture banking (providing bedding, furniture, and household basics) to people in transition. The other is greenway development and bike and pedestrian safety. I also do some behind the scenes work to support my wife's consulting business that now works primarily with organizations that commercialize research or build the infrastructure to help link entrepreneurs with the funding sources and supporting services (mentors, legal, accounting, etc.) that they need to be successful. There is also a workforce development component, with an emphasis on encouraging broader female, minority, and disadvantaged community participation in STEM (Science, Technology, Engineering, and Math) occupations.

We recently moved back to Wake Forest, North Carolina, after another stint in Oregon. After four cross-country moves for family and business reasons, it's nice to be back in the Tarheel state. I'm looking forward to reconnecting with classmates and other members of the EBHS community.

Published December 2022
Home Page