Brian Mills – Class of 1996
Coordinator of the Paralegal Technology Program, Western Piedmont Community College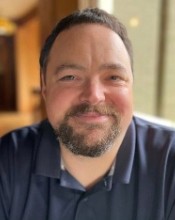 By trade, I would consider myself a criminal defense attorney, but I'm currently the Coordinator of the Paralegal Technology Program at Western Piedmont Community College. In addition to my coordinating duties, I am a full-time instructor who teaches paralegal classes, Business Law for the Business Administration program, and, when needed, several classes in the Criminal Justice program, including Constitutional Law.

History has always been an interest of mine, and I am particularly drawn to the American colonial period, American Revolution, and drafting of the US Constitution. I was inspired to become an attorney because of John Adams, my favorite Founding Father, and his trial defense of the British soldiers involved in the Boston Massacre. He was considered a member of the Patriot cause and his cousin Samuel Adams was one of its leaders. However, the thing he was most dedicated to was the rule of law and a distrust of mobs. Even though defending those men was extremely unpopular in pre-revolutionary Boston, he believed their right to a fair trial was paramount. That idea of defending what's right against what's popular always appealed to me.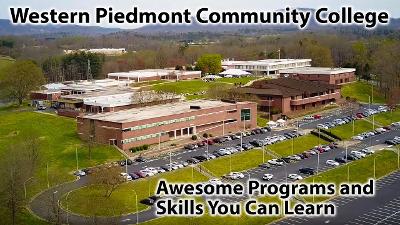 The challenges and rewards of being an attorney go together. If somebody is coming to you for legal services, it's probably because something bad has happened or may happen to them. Your job is to see them through that and get them the best possible outcome. Sometimes it does not go your client's way, but even in the fight, they had somebody with them advocating for them, which makes a very stressful process not feel so bad. The reward of being a community college instructor is seeing people translate their degrees to employment and thus seeing them improve their life and their family's life.

Every job I have ever had has shaped my future. You will typically not hear me mock what somebody does for a living. The economy only works when those who can do something are doing something. We are all connected and it all matters.

My first job was working the front register at Hardee's when I was 16 years old. Among many other things, this job taught me to wake up early, be on time, take instructions, and practice conflict resolution (i.e., providing customer service to angry patrons).

My second job was in the US Navy. I enlisted shortly after graduating high school and entered boot camp in January 1997. Originally, I was going to be in the Nuclear Power Program, but after completing Machinist Mate A School, I failed out of Nuclear Power School. It should be noted at the time that once you failed out, there was not a second chance – the Navy was going to send you out to the fleet. Even though the failure rate of that school at the time was high, it was still the first time I failed at something academic. I worked as hard at completing that school as I have at anything in my life. This taught me one of the most important lessons I have learned: Sometimes, you can do everything in your power to succeed, but you are going to fail, and you can want something badly and not get it. Nobody is great at everything, and nobody gets everything he wants; that's just life. Failing and being a failure are two different things. You are only a failure if you let the downs in your life keep you there.

After failing out of Nuclear Power School, I attended the Navy's Basic Enlisted Submarine School and then Torpedoman School. Eventually, I was assigned as a Torpedoman to the submarine USS West Virginia in Kings Bay, Georgia. I served six patrols on that boat and rose to the rank of Petty Officer Second Class before being Honorably Discharged in September 2002. The lessons I learned there are too numerous to count, but I will highlight two: Attention to Detail and Trust. These two go hand in hand. It's an unnatural act to intentionally sink yourself in a large metal tube, and the margin of error down there is thin. When you are on watch at your duty station, you must pay attention to the things that are under your control, or everybody could die. Conversely, when you get off watch you have to trust that the ones on watch are going to keep you alive while you are sleeping. You learn to trust any number of different types of people: Race, religion, what area of the country they are from - none of those things matters. What matters is "Can this person keep me alive?" If you have ever wondered "why does grandpa care so much about his Army buddies," it's this, or something very similar to this.

In 2007, I graduated summa cum laude from Lenoir-Rhyne College (Yes, College) with a Bachelor of Arts (BA) in Political Science and History with a minor in Economics. In 2010, I graduated from West Virginia University College of Law with a Doctor of Jurisprudence (JD). I am a licensed attorney and have been a member of the Pennsylvania Bar since 2010 (inactive status currently) and a member of the North Carolina Bar since 2012. From my time in the US Navy, I was qualified in submarines (Submarine Warfare Pin, AKA: Dolphins).

I have always enjoyed reading history, going far back into my childhood. Those classes at EBHS, particularly with Pat Draughn, were by far my favorites. He was so great at bringing a level of humor to his lectures. I also enjoyed my history classes with Sam Wilkinson. If you looked up "tough but fair" in the dictionary, there would be a picture of Mr. Wilkinson.

I was in marching band for all four years at EBHS and I would be totally remiss in not mentioning Jonathan Berry. Nearly my entire high school existence revolved around the band, and Mr. Berry required a standard of excellence in what you were doing. I've certainly tried to carry that on in my life post-high school.

My future goals are to continue being the best father and husband I can be and continue to educate students in the legal field. I think there is a gross ignorance in this country, for which Hollywood and other media depictions are to blame in large part, about how the law works. If I can send paralegal and criminal justice students out into the world with a deep knowledge of the law, maybe I can make a dent in that general level of societal legal ignorance.

Published October 2022

Home Page