Anna Moose – Class of 1998
Principal, Liberty Middle School, Morganton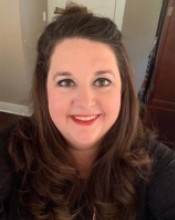 "I am blessed to be in my 21st year as an educator with the majority of my career back at home in Burke County. I currently serve as the principal of Liberty Middle School in Morganton, NC. When I began my educational career, my goal was to help and encourage students to pursue their dreams after high school and give back to the community as it so graciously gave to me.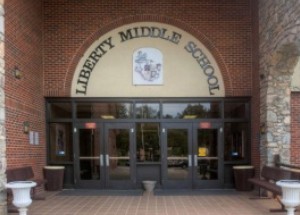 "I had a multitude of quality educators in Burke County, and it was East Burke High School and Burke County Schools that guided me in my endeavors to reach my post-secondary goals and shaped my success as an educator. I was so loved and guided by East Burke High School that I even came back and taught there for a couple of years before moving on to Burke Middle College! I was so inspired by the teachers and staff at East Burke that I knew that I wanted to be a part of that community again early in my career. This decision has impacted each step of the way for me as I currently serve in the role of principal. I hope to continue to give back to our community, help provide our students with a quality education, and guide students in their achievement of their goals and dreams.

"My previous employment experiences were in customer service at various retail locations. These experiences were important in developing my confidence and honing the skills I needed to be able to successfully communicate and work with people in my community. A significant part of what I do each and every day is communicating with students and families to help guide their educational journey. These previous experiences have helped me share successful skills needed in real-world situations that provide students with the 'why' behind what we provide each day at school.

"I also teach as an adjunct instructor at Catawba Valley Community College. I want to share my knowledge and experiences with as many students as possible, and instructing there has also provided me the opportunity to continue to develop my professional skills and to promote becoming a lifelong learner!"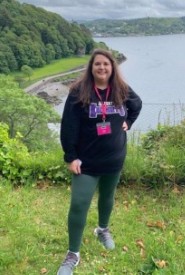 Anna earned a Bachelor's Degree and a Master's Degree in English Education and a Doctoral Degree in Curriculum and Instruction, all from Gardner-Webb University. She also has an add-on administrative license from Appalachian State University and is a Nationally Board Certified teacher. Her current state teaching license in 9-12 English, 9-12 Social Studies, and K-12 in Academically Gifted Education.

"East Burke High School shaped me into the educator I am today by the many people who inspired me to pursue higher education and to share that with others. Dr. Robert McAdams and Mrs. Anne Stephens, to this day, continue to provide support, advice, and feedback. Those relationships didn't end when I graduated high school…they have continued into my adult years! The investment they have made in my life has inspired me to continue to invest in the lives of my students and their families. They truly taught me that education is a life-long process and investment and that they would forever care about me as a person. I have always felt that my successes were also their successes!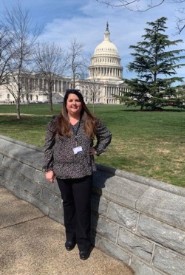 "Outside of academics, I was a member of the Chamber Singers under the direction of Mrs. Renee Shatley. She helped provide an outlet for me that even at the time I didn't know I needed! She helped inspire me to love the arts and pursue these avenues well into my adulthood. Her impact has led me to share these same visions and passions with students in Burke County even today and to work to ensure the Arts are a part of the journey for my students.

"A few years ago, I was nominated to join the Delta Kappa Gamma, Alpha Nu Chapter, of women educators across Burke and Caldwell counties. Delta Kappa Gamma itself is an international organization of women educators. During this time, I have been given the distinct privilege to help support schools, students, and families in their needs. I am also fostered myself by continuing to develop in my profession. At this time, I am now honored to serve as the president of the Burke and Caldwell chapter, Alpha Nu. These educators continue to inspire me to work with and encourage our beginning teachers and others interested in the profession to pursue this career. Most recently, I was accepted into the Educational Policy Fellowship cohort through the Institute for Educational Leadership. This organization has given me the opportunity to work with educational leaders across North Carolina and the United States to help develop policies that will support educators and students.

"For the next few years, I am excited to continue my work in Burke County Schools. Upon retirement, I would love to continue to work with beginning teachers or those in college and mentor them in their careers."

Published April 2023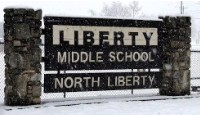 Home Page