Rexanna Pennell Lowman – Class of 1977
Supervisor for Student Teachers, Appalachian State University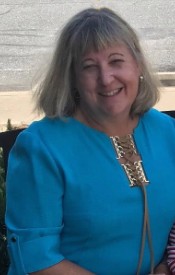 Some educators recognize their calling from their earliest days. For them, teaching is their only life path. Rexanna Pennell Lowman is one of those people, and she has followed that path through many doorways, always seeking new ways to lead others.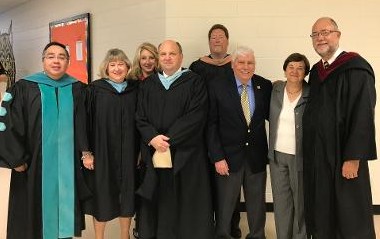 "From a very early age, I knew I wanted to be a teacher," says Rexanna. "My mother was a teacher, and she was naturally a great influence on me. I loved rounding up my young friends and playing school, and naturally I always wanted to be the teacher. Pat Draughn loves to tell how he would complain by saying, 'Let's not go to Rexanna's because she always makes us play school!' That's a funny story, but I'm glad I persisted, and I'm still involved in education today." Many teachers and administrators were a big influence on her, especially at East Burke High. "Our principal, Jimmy Draughn, had been a lifelong friend of my family. He was highly respected and was a mentor of mine for many years. Among the teachers who stand out in my memory are Charles McGimsey, Barbara Bliss, and Sherron Prewitt. They all had a great connection with their students. Their lessons were challenging, but they also made learning fun. They had high expectations, but we respected them and consequently were willing to meet those expectations.

"The Anchor Club and the National Honor Society were also important activities. Both of these organizations are based around service, and they provide great opportunities for young people to develop skills and habits that will carry them through a lifetime of giving back to their communities."

After high school, Rexanna received her degree in education from UNC-Chapel Hill and remains a huge Carolina fan to this day. "I was very fortunate to have had Dr. Joe Johnson as my supervising teacher during my student teacher training. Dr. Johnson was a history graduate from Duke University, and he was a true guiding force to me and others."

Her first job in education was teaching eighth grade history at Salem Junior High, and then she later moved to Valdese Junior High. When the new middle schools were opened, she became a charter member of the faculty at Heritage Middle School. Some of the principals that she knew and with whom she worked suggested that she should consider going into school administration, so a Masters degree from Western Carolina University and an Educational Specialists Degree from Appalachian State University gave her the credentials to pursue that path. Later, further studies in school administration from Gardner-Webb University added more knowledge and expertise.

In 1998, Rexanna returned to East Burke High, this time as assistant principal. "It was really exciting to become part of the administration at my alma mater and to work alongside some of the teachers who had taught me." In the fall of 2001, she became principal of Valdese Elementary School, again with a feeling of excitement mixed with nostalgia as she returned to the school she had attended as a child.

In 2005, she returned once more to East Burke High, this time as principal, making her not only the first East Burke graduate to serve as its principal but also the first woman to be principal of a high school in Burke County. "More than anything else, I loved working with students. I enjoyed the day-to-day interaction and the conversations before and after school. One of my favorite memories was the time we played 'The Hallelujah Chorus,' performed and recorded by East Burke choral students, instead of the last bell as we closed for Christmas break.

"Another memorable moment occurred in 2009, when science teacher Bob Smith and his students took on the project of turning used grease from a local restaurant into biodiesel fuel. They used it to power one of the buses that they called 'The Magic Fuel Bus,' and it attracted the attention of reporters at Fox News, who came and did a story on it." The article called "French-Fried Fuel Powers School Bus" can still be found online.

In 2010, Rexanna took her skills to the central office where she became Director of Secondary Education for Burke County Public Schools. The job involved working

with instructors all across the county, holding workshops, and developing curriculum as well as travel, meetings, and learning sessions with other educators across the state. Rexanna retired from Burke County Schools in March, 2018 after a thirty-seven-year career.

Her current position is as a Supervisor for Student Teachers from Appalachian State University. "My duties include communicating with the clinical educators and the teachers, observing classes, and helping student educators prepare for the Teacher Performance Assessment (edTPA) needed for certification. I enjoy the fact that I can still visit classrooms, watch instruction, and have that interaction with teachers and students. So far, I have travelled to supervise student teachers in Caldwell and Burke Counties, and find it to be fascinating and fulfilling. I often think of Dr. Johnson, who was my student teacher supervisor, and the many teachers who inspired me along my journey."

From a childhood of playing school to principal of EBHS, from classroom instructor to guiding new teachers along their path, Rexanna has had a hand in every facet of learning and will certainly continue to inspire and influence educators to come.

Published September 2020


Home Page