Caroline Poteat – Class of 2001
Director of Development, Blue Ridge Conservancy, Blowing Rock, NC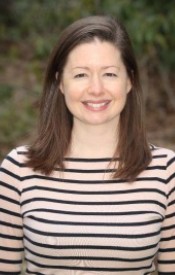 Our home in the mountains of western North Carolina is a place of unparalleled beauty, and preserving the land for future generations is a valuable endeavor. The Blue Ridge Conservancy (BRC), headquartered in Blowing Rock, is a non-profit organization that strives to fulfill this crucial mission.

Since 2018, Carolina Poteat has served as the Director of Development for Blue Ridge Conservancy. She explains, "BRC is a nonprofit land trust organization dedicated to conserving land in northwest North Carolina with agricultural, cultural, recreational, ecological, and scenic value."

The organization currently protects more than 23,000 acres in seven counties: Alleghany, Ashe, Avery, Mitchell, Watauga, Wilkes, and Yancey. A few examples of locations that they have helped to create and maintain are state natural areas like Beech Creek Bog, Bear Paw, and Bullhead Mountain, and they have also helped expand such places as Elk Knob and Grandfather Mountain State Parks.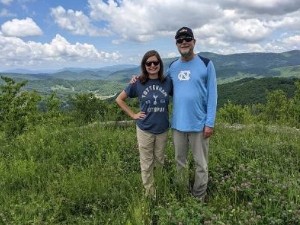 "I am responsible for raising funds for the organization, which I do by cultivating relationships with donors and soliciting charitable gifts. Event planning and communication are also key parts of my job.

"I was inspired to pursue a career in land conservation based on several life experiences. I was raised with a deep appreciation for the natural world. As a child, I spent countless days exploring the hiking trails of western North Carolina with my father. In college I had the opportunity to travel around the world on Semester at Sea. One of the major takeaways for me from that trip was that western North Carolina is truly one of the most beautiful places on the planet. After college, I briefly worked for a real estate agency and then a real estate attorney. I realized that a career in land conservation was a great way for me to combine my interest in real estate with my desire to protect the landscape I love.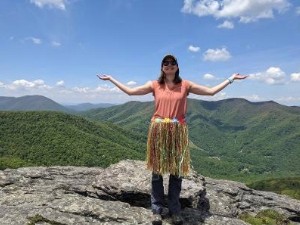 "Asking people for money is some people's worst nightmare, but I find it incredibly rewarding. Whether it's a $25 gift or a $25,000 gift, there is no better feeling than inspiring a donor to invest in a cause I care so deeply about.

"Prior to joining Blue Ridge Conservancy, I served as the Executive Director of the Valle Crucis Community Park for nine years. This was my first job after graduate school, and it was a massive learning opportunity for me. I was responsible for all aspects of running the nonprofit organization: managing staff, working with the board of directors, fundraising, communications, event planning, budgeting, and bookkeeping. It gave me the opportunity to see which aspects of nonprofit management I was good at and enjoyed, and it inspired me to move on in my career as a fundraiser. "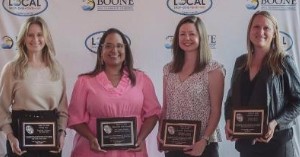 In 2004, Caroline graduated Cum Laude with University Honors from American University in Washington, DC, where she received a Bachelor of Arts degree in Political Science. Her studies continued at Appalachian State University where in 2009 she earned two Master of Arts degrees, one in Geography with a concentration in Community and Regional Planning and another in Appalachian Studies with a concentration in Sustainable Development. While in Washington, she served as an intern at the U.S. Environmental Protection Agency and spent time as a legal assistant. While at ASU, she also served as a graduate assistant in programs promoting environmental sustainability.

"My parents have always been my best mentors. My mother worked in the nonprofit sector her whole career and inspired me to pursue work (paid and volunteer) that would truly make a difference in the world. My father taught me to be engaged in current events and the world around me. Both taught me to stand up for what I believe no matter what.

"At East Burke, the classes I took with Anne Stephens and Robert McAdams were the most challenging and the most rewarding. When I arrived at American University for my freshman year, I realized immediately what an amazing job both of them did in preparing me for collegiate level academics. Being a member of the marching band at East Burke was a pivotal experience for me. It taught me teamwork and discipline and made me proud to be a small part of something bigger."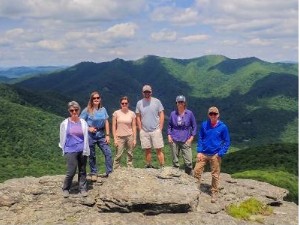 Caroline takes part in a number of community organizations in the Boone area, including serving as a former president of High Country Local First, a non-profit organization facilitating healthy relationships among businesses, farms, organizations, and individuals in the High Country. She is also the current vice-chair of the Women's Fund of the Blue Ridge, an organization making a positive impact on the lives of girls and women in the High Country area.

In 2021, she was chosen as one of 21 Business North Carolina Trailblazers, young individuals who are making a big impact on their small North Carolina communities.

And in 2022, she was chosen in the Non-Profit Business Professional category by the Boone Area Chamber of Commerce as one of their 4 Under 40 winners.

Caroline's job with Blue Ridge Conservancy can provide valuable experience for her as she aspires to contribute in even more meaningful ways. "I am currently in the process of applying for law school with the goal of staying in the land conservation profession. I hope to be an expert on conservation law in North Carolina and to provide legal services to nonprofit land trusts as well as individuals who choose to conserve their property. It is a daunting challenge, but I believe it affords me the greatest opportunity to make an impact on the environmental protection of our state."

Published November 2022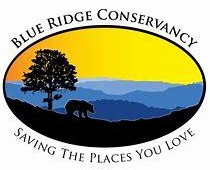 Home Page