Michelle Queen – Class of 1985
English Professor, North Carolina State University, Raleigh, NC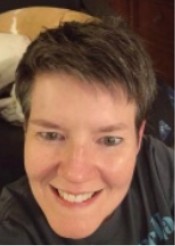 I have spent my life in school, both as a student and as a teacher. I taught for a combined twenty years at North Carolina State University and the University of Georgia. Teaching literature, composition, and research involved discussion and explanation of fiction and non-fiction texts, developing writing assignments and grading rubrics, in-class review and revision, providing office hours for in-person discussion, organizing courses around a class website and syllabus, and introducing college-level research.

I always enjoyed working one-on-one with students as well as classroom time, especially when working with literary texts. I had a particular love for teaching Shakespeare's poetry and plays; Hamlet was a favorite. My non-fiction courses were usually designed around science and historic events, and a writing and research course based on the Flu Pandemic of 1918 worked well. A love of reading and words was the initial inspiration for teaching, and I always wanted to work at the college-level. Books structured my view of the world and what I wanted to do.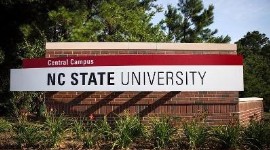 There were particular challenges teaching at North Carolina State University, a place that emphasizes many STEM-based studies. The main challenge was convincing students and professors alike that the liberal arts, like English, did not exist in opposition to the sciences but both sides were more productive and just more interesting when considered together. This challenge could also become an advantage. I participated in a pilot program that created sections of freshman composition comprised solely of engineering majors. The students were motivated and open to new ideas, and these classes were some of my best. So the challenges often became the rewards, like seeing students grow to understand and appreciate something previously disliked. A student's note says it best: "I always thought I disliked poetry. Now I know I just didn't understand it. For that, I can't thank you enough."

There have been a few short-term jobs, but I have really spent my life in school. It is a decision I do not regret. I was surrounded by teachers, and it was always a respected profession. I studied at three universities: UNC-Chapel Hill, BA, English/Radio, TV, Motion Pictures; NCSU, MA, English; University of Georgia, PhD, English. My mentors have primarily been teachers, from elementary school through graduate school. The teaching faculty at EBHS—not just the English department—was very fine. Besides Jerry Murray in chemistry and physics and Lucille Bond in math, several English teachers were excellent teachers and encouraging mentors: Phyllis Garrison, Sherron Prewitt, Anne Stephens, and Martha Wetmore. All of these teachers thought that ideas outside the traditional sphere were the ones to pursue.

The high school activity that demanded and received any time left over from studies was the forensics team. I spent many hours working with Martha Wetmore and the other team members trying to make dramatic interpretations and debate briefs as flawless as possible. Relying on teammates, traveling many weekends for tournaments, and supporting each other through competition taught me the importance of both independence and accepting the help of those you trust.

My future goals focus on different kinds of writing. My PhD focus on medieval studies and medieval literary theory and Victorian studies provides many research opportunities that I want to pursue with the goal of publishing papers on those topics. I also want to develop my writing style in non-fiction, specifically in the areas of science and nature writing. For the past two years, I have also been an elementary-level reading tutor, and I enjoy working with students at the young side of education. It fulfills a need to give back to the community.

Published November 2020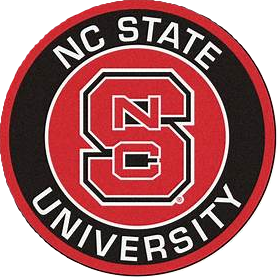 Home Page