Kim Reece – Class of 1975
Receptionist, East Burke High School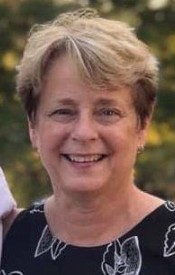 A large high school needs someone to keep things moving, to handle communications, and to connect with the public. The person who most people see when they enter the school is the receptionist, who sets the tone for the entire visit. It's a very important job, involving efficiency, organization, patience, and great people skills. "The front desk of East Burke is the hub of activity and information for the school," says Kim Reece. "I am from East Burke High School's first graduating class. After 44 years, I am back as front desk receptionist - answering phones, walkie talkies, students, and staff questions.

"I have always enjoyed interacting with the public. The students at EBHS give me another insight on what manning the front-line means. I found early on in my career that I enjoyed secretarial duties (as they were called when I was young). Administrative assistant is what it is called now and is much the same except the typewriters and shorthand have been replaced by computers and other new age office equipment.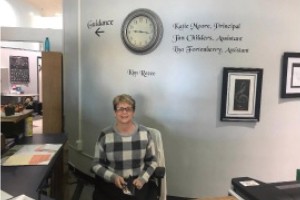 "I enjoy interacting with the students and staff on a daily basis. It is entertaining to say the least! Most of the challenges are keeping up with everyday changes that go along with the activities of a high school. What has impressed me most is that a lot of the faculty and staff at East Burke are alumni who have chosen to come back to teach or coach. It proves to me that East Burke is doing something right in the curriculum, which would make the students desire to return for a career at East Burke High School."

Kim's training and previous jobs helped prepare her for the active, non-stop tasks of her current profession. "Early on in my career, I worked at BSN medical, a facility that makes and designs compression medical products. Some of the products they make are bought and used in the NFL and other athletic agencies. In this job, I handled all the documentation needed for creating the products. I enjoyed the job so much that I was employed there for 22 years until they closed the doors and moved the facility to Mexico.

"The next step in my career was being hired for front desk assistant for the Burke County District Attorney's office. This job was demanding and eye opening to the needs and despairs of the Burke County public. I was privy to the demands of court proceedings, traffic citations, officer's dilemmas, grand jury proceedings, and much more. Serving Burke County in this capacity was indeed one of my favorite positions. When the 2018 election came around, the District Attorney I was employed by lost his position, and I in turn unfortunately lost my position as well." The county government's loss can only be considered as East Burke's gain, as the people skills and multitasking experience practiced there are in full use every day at school, as much of the receptionist's job centers around interacting with others, including parents, students, teachers, and guests.

"Classes in my high school years consisted of mostly business and office subjects. Typing. filing, letter writing, and bookkeeping were some of my favorites. After East Burke, I attended Western Piedmont Community College, where I took the Administrative Secretarial course. Later when I was employed by the District Attorney, I obtained my certification in human behavior.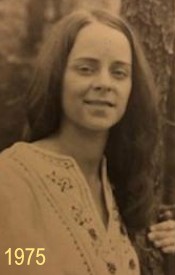 "While a student at East Burke, I participated in the Pep Club, the French Club, and Student Government, but chorus and drama were my forte. Mr. Jim Williams, our wonderful chorus teacher, will always be an inspiration and a close friend. I really enjoyed attending Mars Hill College Camp for music and Cannon Music Camp during my high school years. At East Burke, I was involved in the drama "West Side Story," and that started my desire to do stage plays. Mr. Fred Epeley, who was a previous East Burke teacher, started a theater group called the Stagecrafters, and I was involved with them in many musicals over the years. Most recently, I was a member of the cast of the musical "Camelot," produced and directed by Phyllis Garrison. God blessed me with a voice that I use for community groups, church, weddings, and other events. I am still very active with church choir, the Morganton Combined Choirs, and the Foothills Festival Singers.

"I have had many great mentors over the years, including Jim Williams, Leonard Brendel, Fred Epeley, David Learner, Mabel Lowman, Carroll Hoyle, Pastors Don and Ruth Smith, and of course my wonderful parents, Maynard and Ella Reece. "Being back at East Burke is fun, challenging, and enlightening. After 44 years of work and play, I look forward to retiring with great memories of the adventures I have enjoyed. Whatever God has in store for me for the rest of my work career, I am open and ready."

Published November 2019

Home Page