Fore Rembert – Class of 1990
First Vice-President and Financial Advisor, Stifel Financial, Maiden, NC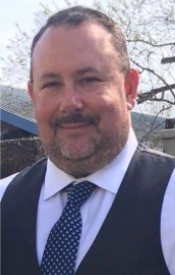 "I have always known that I wanted to be involved with people. In my current profession, I find that there is nothing better than building a deep and meaningful relationship with my clients while I help them navigate to, through, and beyond retirement in an ever-changing world."

Fore Rembert serves as first vice-president and financial advisor with Stifel Financial, a company that describes itself as being "focused on building relationships that help individuals, families, and organizations pursue their financial goals." Fore's comprehensive wealth management practice includes life planning, estate planning, and buying and selling securities. "I help my clients achieve their goals, even when the world around them is changing. Whether they are facing a personal challenge or changes in the financial industry affect their investments, I am able to help them find solutions.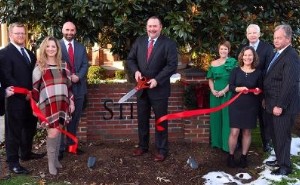 "Our office has six employees, including my brother, Grant; my wife, Mandy; and William Mode, whose father Richard Mode was a long-time faculty member at Freedom High School. Two assistants round out our staff."

Fore's career journey has brought him many opportunities to work closely with people. "I knew in the eighth grade that I wanted to be a teacher and a coach. While in high school, I worked at several mills, and I learned a great deal from the interaction with people. Seeing how the world of industry works motivated me to do more, taught me how to improve myself, and made me pay even more attention to my teachers and coaches. The working conditions in the mills were difficult, especially in the heat of the summer. Then I would most often finish my day by playing Legion ball in the heat of the summer nights, getting very little sleep. I was always involved in some kind of sport – competing in baseball, doing football workouts, playing basketball – and I was always motivated to improve. As a result, I knew what I didn't want to do before I knew what I did want to do.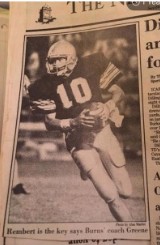 "My experiences at East Burke were very instrumental in shaping my future. I originally thought of entering the medical field because I enjoyed biology so much. Farrell Street, Mark Jolley, and Jimmy Hipps were the teachers who inspired and enriched my love of biology. Jerry Murray was also a great chemistry teacher as well as one of my football coaches. Albert Huffman and Sam Wilkinson were fine coaches, as was basketball coach Rick Ogle, who had more impact on me that he could ever realize. Bob Brown, my baseball coach, was very much like a father to me, and Principal Danny Williams was also a real inspiration."

"Although the science and physical education departments were probably the most instrumental for me, I also have to give credit to Lisa Beason, whose Public Speaking class really helped me learn how to get up in front of people. I recently had the opportunity to speak to 1500 financial advisors at a conference, and I was able to prepare successfully by remembering the techniques she taught us in high school."

"One of my favorite classes at East Burke was the course in Russian History taught by Cindy Smith. I was only a sophomore, but somehow – no one seems to know how – I wound up in a class that was supposed to be only for seniors. Mrs. Smith didn't realize that I wasn't a senior until it was too late, and Principal T.W. Wall was a bit distressed at the mix-up, but I enjoyed that class so much, not only because it was interesting but also because so many of my friends, seniors who I knew well, were in the class. It's really a great memory."

"I look back on those days and remember what great friendships I had and how those guys impacted my life. Some of them included Tim Barus, who was also my neighbor, Jimmy Lambert, Chris Cozort, Brent Baker, and Yates Jensen. Yates was sort of like my brother, my daddy, and my best friend all rolled into one. He was good at all three roles. I remember my dad saying that if I was going to be like anyone, it was Yates that I should choose."

Fore excelled at sports all through high school. He achieved All-Conference status in football and baseball, received honorable mention in basketball, and also made All-State in baseball. From the time he entered high school in the tenth grade, he started in every game. "I am told that I am the last student from East Burke to letter in football, basketball, and baseball."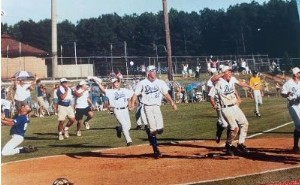 He also played baseball with the Burke County American Legion Post 21 every year from ninth though twelfth grades. So naturally with all of this great success as well as his love of sports, he felt that teaching and coaching was what he needed to pursue, so he enrolled at East Carolina University, where he played on the baseball team, and graduated with a degree in Exercise Science.

Fore started out by teaching and coaching at Fred T. Foard High School and Jacobs Fork Middle School for half a year. "I had graduated from ECU mid-year and was able to go right into a coaching job there." In the fall of 1996, he moved to Maiden High School, where he stayed for five years coaching baseball, basketball, and JV football. "While there, I coached all three of my younger brothers." In 1999, at the age of 26, Fore was the youngest coach in North Carolina to win a state championship.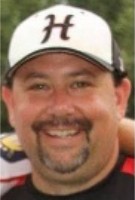 In 2001, he was hired as Athletic Director at Avery County High School, where he also served as head baseball coach and assistant football coach. In 2002, he moved to UNC-Asheville, where he served as assistant baseball coach. Later he worked as head baseball coach, assistant football coach, and assistant athletic director at Erwin High School in Buncombe County and as head football coach, baseball coach, and athletic director at Madison High School in Marshall, NC. In 2006, he was chosen as the Carolina Panthers High School Football Coach of the Week.

"In addition to coaching a variety of sports throughout my career, I have taught all kinds of courses including advanced physics, math, social studies, special education, and everything else in between."

Fore's career in financial management began in 2007. "My wife was in the business with A.G. Edwards in Asheville. When we moved to Maiden in the summer of 2007, I decided to join her. A.G. Edwards became Wachovia Securities and later Wells Fargo. We remained with them until 2018, when we opened our business with Stifel.

"I love living in Maiden. I have enjoyed being a part of the community and serving in a variety of ways, including being a member of the town council for eight years and mayor pro-tem for six years. I have taken a few years off so we can bring some new blood to the city government, but I plan to run again in the 2021 election. This is such a great community, and I enjoy serving the people."


Fore continues to be active in sports and community organizations. He has coached his sons and their teammates in middle and high school youth league sports and coached baseball for American Legion Post 48 in Hickory from 2008 until 2014. He is also a member of the Lion's Club and the Masonic Lodge and attends St. Martin's Lutheran Church in Maiden. He has served on a variety of advisory boards and committees throughout Catawba County, including being a part of the K-64 Initiative through Catawba Valley Community College.

"Helping people is my top priority. Whether it is guiding my financial clients toward their retirement goals, continuing to coach, serving in local government, or being an advocate for youth, I want to be as helpful as I can for my community in whatever capacity I am needed."

Published March 2021
Home Page