Kim Ritchie Baker – Class of 1976
Exceptional Children's Teacher, North Liberty School, Retired;
Girl Scout Leader (Special Needs Troop)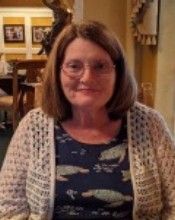 The Exceptional Children's program is aptly named, because it also takes an exceptional teacher to motivate, inspire, and instruct children and young people with special needs. Kim Ritchie Baker is one of those teachers. She has worked with young people with special needs for over 40 years and has no plans to stop.

"My father, Odell Ritchie, was my greatest inspiration and my hero," explains Kim. "He taught Industrial Arts at Drexel High School and then went to work in the area of Vocational Rehabilition. As a result, at an early age I was introduced to individuals with special needs. They were just a part of our life. My mother worked in the office at what was then known as Western Carolina Center, now called J. Iverson Riddle Developmental Center, and I often visited there. So I came to understand the challenges that these young people faced and felt very comfortable working with them."

Kim earned a Bachelor's degree in Special Education from Appalachian State University in 1980. Her certification was in cross-categorical special education, meaning that she was certified to teach all levels of students including the mentally handicapped, the emotionally disabled, and the learning disabled. After graduation, she worked at Western Carolina Center for two years while studying for a Master's degree in Special Education. The program was taught at the Center, so she was able to work with young people and attend school at the same time.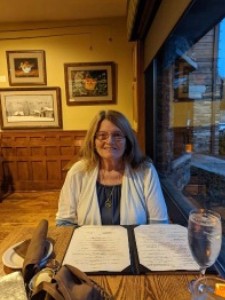 After earning the degree, she began working with severely and profoundly handicapped students enrolled in the Burke County School system. At that time, the students attended classes at the West Concord location and later moved to North Liberty School, which is adjacent to Liberty Middle School. She worked with trainable handicapped students until her retirement after 30 years.

But she didn't stop there. While teaching at North Liberty, she had often worked with homebound students after school, and she continued for ten years after retirement to visit and teach homebound students. While every student is different and must be approached in a different fashion, some outcomes are truly remarkable. "I had one particular young man who I met when he was eight years old. His IEP (Individualized Educational Plan), which all special needs students must have, stated that he was on the kindergarten-first grade level. He was unable to speak, hold his head up, or raise his arms. After some unsuccessful attempts at helping him, I finally sat down in front of him and asked if he was bored. As it turns out, he was a very smart young man trapped in a challenged body. I worked with him for ten years, and he was successful in mastering the high school curriculum that was studied in the regular classrooms. He amazed me by being able to do trigonometry problems in his head. He graduated from Freedom High School ranking 47th in his class."

The young man in the story is a good example of the challenges faced every day by teachers in the exceptional children's field. The guidelines required by the state department frequently do not fit the individual needs and abilities of the students. As a result, teachers must assess each child and work with him or her according to what that particular student can do.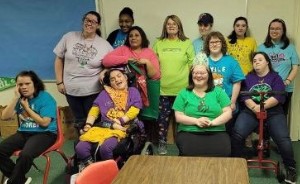 "The rewards are great when I see progress in a student. I have such love and compassion for them. I believe that what I feel for them is empathy, not sympathy. Instead of feeling sorry for them, I am able to relate to their challenges and encourage them to learn and succeed. They are a part of my life."

Kim was chosen North Liberty Teacher of the Year for the 2000-01 school year and went on to become Burke County Teacher of the Year. She is also community oriented and has served with active groups such as the Drexel Fair Board and has served in a number of roles at Drexel First Baptist Church.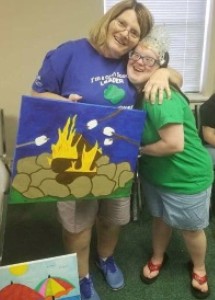 Thirty years ago, Kim's life took an unexpected turn. "My daughter, Natalie, was in the fifth grade at the time, and I saw how very much she enjoyed participating in the Girl Scouts. My students had no activities they could participate in, no clubs or organizations just for them anywhere in the community. So it occurred to me that I should organize a Girl Scout troop for girls with special needs. It was a great decision. We are celebrating our thirtieth year, and we are still going strong. We serve all of Burke County and have had between 14 and 43 members at various times throughout the years. Girl Scout programs normally end when the girls graduate from high school. Special needs Girl Scouts, however, are permitted to participate for as long as they choose. One member has been in the organization since its beginning, and most of the others are long term members. I have had girls in the troop who are deaf, have cerebral palsy, are paraplegic, are mentally disabled, and are on the autism spectrum. We stay very busy with many activities and find joy in these experiences together.

"These girls love to learn and really enjoy earning badges and fun patches. Arts and crafts are some of their favorite activities. When we first started to try art projects, the girls couldn't even choose a color of paper that they wanted to use, but after time, they began to learn to draw and paint and often create original art works that are as large as 16x20 inches.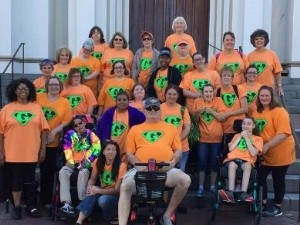 "They especially enjoy community projects. One favorite activity that we have been doing for ten years involves making cards for the VA hospital in Asheville. This year we hit a record by making 450 cards for the veterans and their guests. We also make cards and other items for the nursing homes in our area. We have made Christmas ornaments and participated in craft sales. We once had a wonderful painting party with the Delta Kappa Gamma sorority for teachers. We participate in various food drives, including a regular one at Drexel First Baptist Church, where we hold our meeting twice a month. We collect coats, hats, gloves, and scarves for Burke United Christian Ministries.

"We have held several fundraising events, including yard sales, bake sales, and raffles. We have also partnered with local restaurants for events called dine-to-donate. A special time is set aside when a certain percentage of the sales at a particular restaurant goes to the group's cause. Diners can choose to patronize the restaurant at that time and help to raise money. So far, we have partnered with Chick-Fil-A, Zaxby's, and Fatz.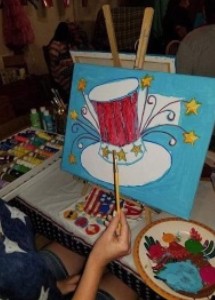 "It took four years to raise enough money for the 2019 five-day trip that we took to Savannah, Georgia. Girl Scouting began 110 years ago on March 12, 1912. Juliette Gordon Low, a native of Savannah, was the founder of what was first called the Girl Guides. We traveled on our own chartered bus to visit the places influential in the life of Mrs. Low, including her home, the first meeting place, and her gravesite. We stayed very busy the entire time. We took classes at the first headquarters building and donated money for a brick to be placed outside in the courtyard, something that many Girl Scout troops do to commemorate their troop and contribute to the organization.

"Some of our other activities consisted of a visit to the historical Pirate's House restaurant, the popular boat tour to view dolphins, and a ride in a horse drawn carriage. It was a very enjoyable trip for these scouts, one that they will always remember.

"Our troop has also attended a number of Girl Scout events in places like Charlotte and Greensboro as well as the Ginger Cascades Adventure Base Camp for Girl Scouts located near Lenoir. We continue to raise money to have more experiences where we can enjoy each other's company and learn at the same time.

"I have many great memories of being a member of the second graduating class of East Burke High. In those days, school buses were driven by students, and I was a bus driver for two years. I also enjoyed the Pep Club, as attending football and basketball games were some of my favorite times. Being on the homecoming court was a special night. I also loved being in the chorus. One of my favorite classes was Crafts, taught by Helen LeCain. She was so creative and made the class very enjoyable. I also loved cooking class taught by Annette Brittain. We learned both cooking skills and life skills. I use all of them still today."

Kim plans to continue with her Girl Scout troop for as long as possible. "I truly believe that God gave me this gift to love and work with people with special needs, and I plan to continue in whatever way I can."

Published December 2022
Home Page