T.R. Robinson – Class of 1983
Career Development Coordinator, Career Instructional Management Coordinator, Special Populations Coordinator, East Burke High School and East Burke Middle School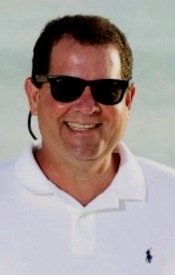 "I really enjoy working with students." It's a simple statement, but it clearly sums up the feelings and attitude of T.R. Robinson, who has spent the past 22 years teaching and coaching students. "I have a variety of job titles," he explains. "They include Career Development Coordinator, Career Instructional Management Coordinator, and Special Populations Coordinator, but what all that means is that I work with individual students on their career planning and in choosing courses that will guide them to appropriate career choices. The students also go out into the work force during the day in the same way the ICT program did in the past. They work in a variety of jobs mostly in the fast food, grocery store, and service industries, but they learn valuable work skills and experience.

"We have a great CTE department here. The teachers all get along so well and truly care about the students and focus on their welfare. Because of the nature of our subject, teaching virtually during the pandemic has been a real challenge, but we have made a special effort to help our students find their path in spite of obstacles."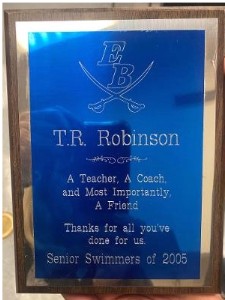 In addition to his teaching duties, T.R. has coached a variety of school sports. "I have actually coached for 44 years on the school, community, and US level." Through the years, he has served as coach or assistant coach for swimming, tennis, volleyball, and cross country. "I discovered quickly that coaching is much like career guidance. The students come to the classroom or the sport not knowing what direction to take, and my responsibility is to help them with the fundamentals, either in athletics or in finding their career path. Then I help them develop and improve their skills, whether in the sporting arena or in the work force."

T.R. earned a bachelor's degree in Business Management from Appalachian State in 1987. "I worked for thirteen years in the corporate world hiring and firing employees at a major media company. Like so many others, my job was downsized, but it all turned out well. I had already decided that I wanted to return to Burke County to raise my family, and I was fortunate that Rick Sherrill and Rexanna Lowman offered me a job as swim coach at East Burke. When a position in the business department opened in December of 1999, they asked if I was interested. I taught Intro to Business, Computer Education, and Business Law, and I went back to ASU to earn my teaching credentials."

He then continued his education by earning a master's degree in Instructional Technology and another master's degree in School Administration. "I worked as an assistant principal at Patton High School for a year, but I missed coaching, and I moved to the classroom at Draughn High School for a while and then back to East Burke. At that time, my duties included compiling data from the VOCATS test, which is a vocational assessment administered to students, and report the results to the state. Then a CTE position opened when one of my former classmates, Jamie Page Norton, took the Career Technical Education Coordinator job at the Burke County Schools central office, and I was able to move into the position that she had left. I can certainly credit Jamie as one of my mentors, as she has worked hard and guided the program well. I worked at both Draughn and East Burke for four years until more personnel were added and I returned to East Burke full time.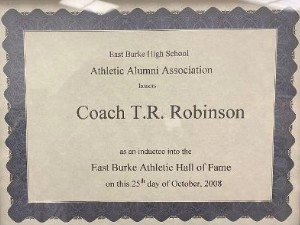 "Teaching and coaching has been a wonderful career, but when I was in high school, teaching was the furthest thing from my mind. Often life throws us curve balls, and mine has led me back to EBHS. I really enjoyed my time here as a student. I have great memories of so many of my teachers, including Mark Jolley, Sam Wilkinson, and Anne Stephens. My favorite teacher was by far Betty Pennell. I learned so much from her, and I use the skills she taught me in typing class every single day.

"My coaches definitely played a major role in my life and development. Men such as Danny Williams, Bob Bliss, Wayne Fletcher, Albert Huffman, Donnie Basinger, and Larry Huffman taught not only athletic skills but also life lessons. "I have so many memories of my classmates and friends, and I am still close with many of them. Guys like Joey Pons, Gary Towery, Paul Kiser, Chuck Scronce, Marc Sharpe, Brink Brinkley, Nick Saturno, and Richie Whisenant played such a big part in my life. We could write stories, books, and encyclopedias about all the great times we had in school!! As I look back, I can certainly say that we had fun!"

It says a lot about the quality of the East Burke experience when so many graduates, including T.R., have returned to Cavalier Country to continue the great traditions that were established long ago. How fortunate we are to have such a family atmosphere and community spirit that can carry us into the future.

Published March 2022
Home Page