Brandon Rollyson – Class of 1999
Senior IT Specialist, City of Morganton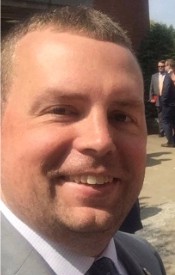 While driving through town, we frequently see maintenance workers repairing streets, hanging banners, and generally keeping things in working order. The newspapers often feature articles about the mayor and city council conducting business. City residents receive a bill for utilities services. Families visit parks and play sports at the rec center. These are the usual connections the general public has with the city. But in today's world, almost everything runs by computer. Technology keeps the business of government on track, and someone has to see that the technology stays in working order.

Brandon Rollyson serves as the Senior IT Specialist for the City of Morganton. His duties include overseeing 30 servers and 150 desktop PCs as well as numerous phones, tablets, and kiosks. "Basically, if it's an electronic device, I need to know how it operates and how to fix it. In addition, I specify what equipment is due for replacement and install upgrades as needed. When I first came into the position, I was tasked with completely renovating the audio-video system at the Morganton Community House. I designed, installed, and maintain that system as well as provide for all equipment at the City of Morganton Municipal Auditorium (CoMMA).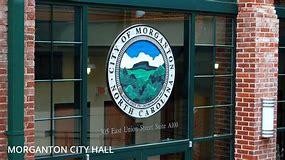 "I enjoy problem solving, and no two days are ever the same here. Every single day presents new challenges. One of the biggest challenges involves time constraints. We have only two IT employees and a lot of equipment to maintain. Fortunately, the city employees are all easy to work with, and I enjoy figuring things out and making things work. But the pressure is still on; everything has to keep moving."

Brandon's interest in technology was nurtured by high school classes. "My mother, Libby Rollyson, taught business classes at East Burke, and from a young age I was surrounded by computer labs and lots of new technology. I've always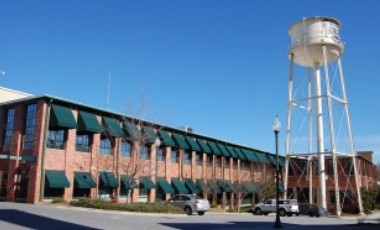 had an inquisitive mind and like to know how things work. So computers were a natural fit for me.

"My interest grew when I enrolled in a series of courses called Principles of Technology, taught by Mr. Warren Wetmore. These classes were a great foundation for all kinds of technological science. We studied a little bit of everything including chemistry, physics, electronics, computer science, and other related fields. I also studied drafting, which helped me learn to focus on details. My experience as a member of the band also helped me focus. In addition, my mentor for my senior project was Marion Dixon, who is well known in this area as an audio-video expert who has his own thriving equipment installation company. All of these high school experiences played a part in building the skills that have served me well in my career.

"After graduation, I attended NC State for a while, majoring in electrical engineering. But I decided that I preferred working more with audio, so I transferred to Appalachian State, where I earned my Bachelor of Science degree in Recording Engineering.

"My first job after college was as a member of the Geek Squad at Best Buy. While I did learn about equipment during those three years, the most useful skill I learned while working there was how to deal with people. Then I was fortunate to be offered a job by my former mentor, Marion Dixon. I worked for him for five years and gained a lot of experience in installing audio and video systems and making them work properly. I also worked part time at the CoMMA, so when a full-time position came open there, I was ready for it.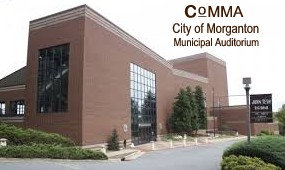 "During my five years at CoMMA, I worked with local individuals and groups to provide sound and lighting for shows and presentations, and I often helped design necessary staging and backdrops. Many of the shows that come to CoMMA are large, big-budget, Broadway style presentations, and they bring their own equipment, including special lighting and sound boards. The staff and I worked to make sure that their equipment fit in and worked well in our space, but we also were well-trained and equipped to provide all the needed skills for our local clients.

"My job now gives me the satisfaction of knowing that our equipment is the best it can be, our systems are running well, and I am helping provide the best service for the city of Morganton."

Brandon is a great example of how supportive parents, a good high school foundation, higher education, and a career path that builds skills can lead to bigger and better opportunities to succeed and to serve.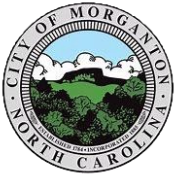 Published February 2020




Home Page