Lisa Roper Summey - Class of 1982
Educator – Principal, North Liberty School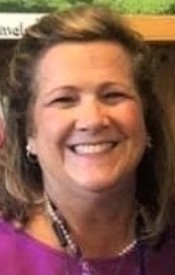 "Ever forward!" is the theme and the motto this year at North Liberty School. The teachers are reading and studying the book Teach Like a Pirate: Increase Student Engagement, Boost Your Creativity, and Transform Your Life as an Educator, by Dave Burgess. The book espouses that teachers should be "daring, adventurous, and willing to set forth into uncharted territories with no guarantee of success…. They are entrepreneurs who take risks and are willing to travel to the ends of the earth for that which they value."

Under the guidance of Lisa Roper Summey, who is beginning her second year as principal, the North Liberty faculty plans to "travel to the ends of the earth" for the special needs students who they inspire every day. North Liberty is located, as one might expect, on the northern end of the same building that houses Liberty Middle School. The students there range from age 3 to 22, grades pre-K through twelfth, and all of them have moderate to severe special needs. Additional teachers and smaller class sizes help to meet the needs of these young people.

Lisa's many years as an elementary teacher are evident in the approach that she takes with the teachers and students, the colorful thematic bulletin boards she has designed, and the strong determination that she exhibits in her approach to her duties.

Having earned a Bachelor of Science degree from ASU in 1986, Lisa spent 27 years in the classroom, mostly as a fourth-grade teacher. "Some of those years were in other states," reflects Lisa. "I taught in South Carolina, Idaho, Florida, and Virginia, and I learned something new everywhere I lived. All of these experiences have brought me to where I am today." She moved back to Burke County in 1998 and taught at Hildebran, Hallyburton, and Forest Hill Elementary Schools. She earned her Master's Degree in School Administration from Gardner-Webb University in 2003 and began her journey as an assistant principal in 2016. Again, at each of the schools where she worked, she learned new approaches and new skills. After serving as assistant principal at Draughn High, Patton High, and Salem Elementary, she was named principal at North Liberty in the fall of 2018.

This year will be her 32nd as an educator.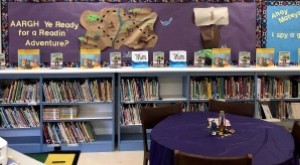 "I love it here at North Liberty," says Lisa. "I feel that I'm right where I should be. I grew up with a cousin, Sheri, who had Down Syndrome. I learned to love people who may have been a little different than me. Being around people who are not exactly like you teaches you to have compassion and empathy. Originally, I considered majoring in Exceptional Children's Education but decided on Elementary Education instead. When I was a student at ASU, I worked at a camp in Blowing Rock for mentally and physically handicapped children. The work there at Camp Sky Ranch was extremely hard, but it was some of the most rewarding work I've ever done. When I lived in Pullman, Washington, I worked as an occupational therapy assistant, a physical therapy assistant, a speech-language pathology assistant, and an exceptional children's compliance monitor. From these jobs, I learned a new perspective from that of a classroom teacher, and those experiences helped to shape a path that lead to my current position and my love for my students.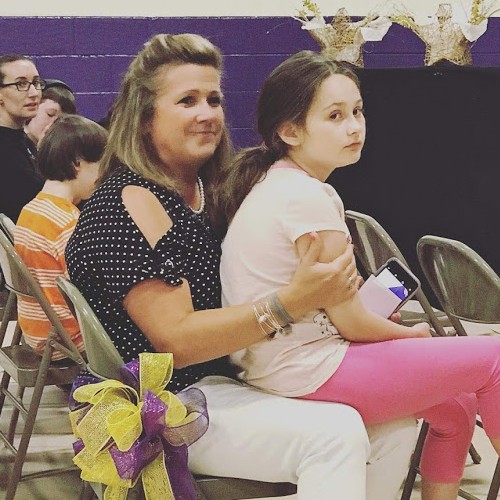 "I have always enjoyed the exceptional children's classes. When I was assistant principal at Salem Elementary, I had car duty each morning. On the way back to the office, I would almost daily stop by the exceptional children's classroom to say hello. Those students always brightened my day, and I hope I brightened theirs.

"My students reach milestones at a different pace than other students. North Liberty students teach those around them the art of patience, how to love unconditionally, and how to establish relationships with a pure, non-judgmental heart.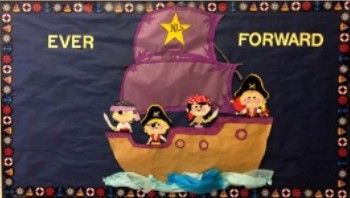 Those who work with the students of North Liberty School are privileged to share their journey. My biggest challenge is meeting the needs of our students, but the rewards are so great. I find it to be an extremely powerful experience when a student who struggles to relate with others initiates a connection with me.

"I have been guided and mentored by so many people. Thad Brendle, Josephine Brendle, and Veronica Cook encouraged me and inspired me spiritually. Some of my East Burke teachers really stand out. I especially enjoyed music and performing. J. Jerome Williams, my wonderful chorus and chamber singers teacher, taught me so much. I am very proud to say that I'm still a groupie!!! I also participated in marching band, symphonic band, and orchestra under the instruction of the great Kathryn Siphers. She was a true teacher in every sense. Plus, I still tell people how much I loved participating in three musical theater productions at East Burke, Fiddler on the Roof in 1980, Brigadoon in 1981, and Annie Get Your Gun in 1982, all directed by Phyllis Garrison. These experiences gave my classmates and me the chance to use our talents and to enjoy the gift of lifelong friendships. They also taught us perseverance, confidence, creativity, and showmanship – all qualities I still carry with me.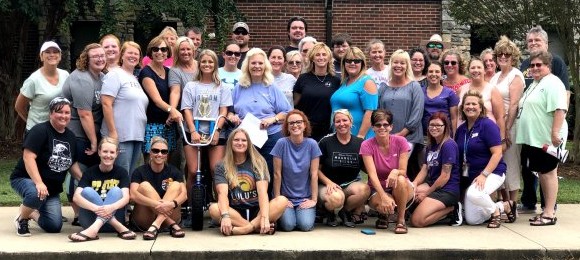 "My hopes for the future are to continue to grow professionally, encourage others, and inspire those around me to be life-long learners."

As the students and faculty of North Liberty would say, our life experiences should always be moving "Ever forward!"

Published September 2019



Home Page